Stewart Locks In A Fourth Term As Mayor Of New Britain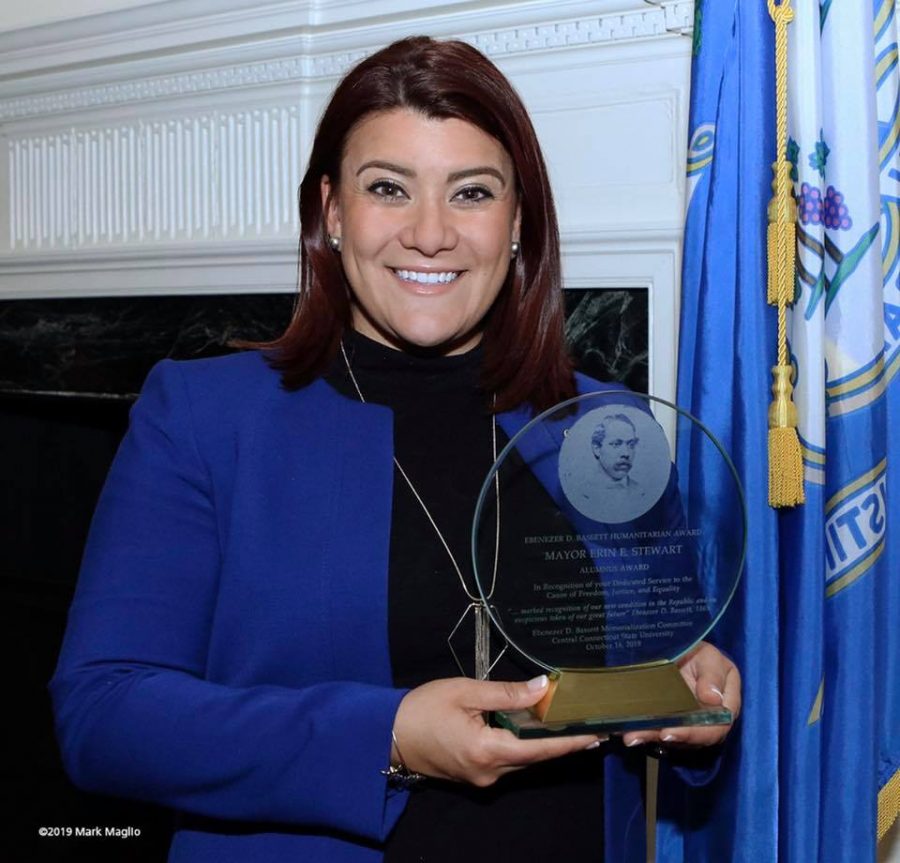 Erin Stewart secured a fourth term in office after being re-elected as the 41st mayor in the city of New Britain.
Stewart, 32, has continued to serve New Britain since her first term in Nov. 2013, where she made history as the youngest and only female mayor in the city's history. Since being voted in at the age of 26, she has made it her mission to transform the New Britain area to a safer, positive environment for its current and future residents.
Following the results, Mayor Stewart was pleased and was ready into jump the start of several new plans she has for the future. She hopes to continue to make changes to the city of New Britain but will be doing it with some fresh faces by her side in the 15 seats on the New Britain City Council. The council now heavily consists of Republicans candidates, making it almost completely red across the board.
"The most exciting thing is the Republicans have taken back the council and that will help us push forward all of our progresses with less roadblocks," Stewart said. "We also have a lot of new council members coming in so I hope they can come in with an open mind and a willingness to work together."
"I really respect the fact that the people voted for us and I'm so blessed to be able to serve New Britain again. For the candidates who didn't win, I really hope this isn't the last time they run. It really takes a lot of guts to get your name out there and it's admirable that they took a chance. I hope they continue to be involved and inspire more people to do the same," Stewart expressed.
The Republican candidate won with over 5,900 votes, according to unofficial results. She faced off against two opposing candidates during the 2019 election: petitioning candidate Devione Tanksley Sr., 33, and Democratic candidate Chris Porcher, 28 — with Porcher receiving 3,574 votes.
The city's Registrar office reported that of the 31,000 active registered voters, almost 9,000 people came out to vote.
During her re-election campaign, Stewart emphasized that she was ready to take on more projects for the coming future; she believes the city can continue to improve throughout various sectors.
"My reasons for running again are both simple and difficult," Stewart explained. "Simple because there are a lot of projects that I want to be a part of. It's difficult because the process of getting projects completed can be very complicated and time-consuming."
Despite these challenges, Stewart was motivated to reclaim her seat in office and credited much that to her team and strong connection to New Britain.
"I was born here, raised here and educated here. This is a city that I love and I am honored to be your mayor, but I'm not done just yet," Stewart stated in a her final campaign video. "The choice is simple; all you have to do is look back at how far we have come and you'll see that Team Stewart is the leadership we need to keep this precedent momentum going."
In the past, Mayor Stewart has enacted number of initiatives for the city that have benefited its residents. One of which including the launch of an Energy and Innovation Committee, currently known as SMART City Committee, in Jan. 2016, which works to limit the cost of government and switch the city's current resources to more environmental-friendly alternatives.
Along with this, Stewart jumpstarted a drug task force in the city to target and prevent heroin and opioid addictions and deaths, working with a number of the area's service providers to organize a healthy path to recovery. These partners include the New Britain Fire Department, the Hospital of Central Connecticut and Mid-state Medical Center, Wheeler Clinic and others.
Despite their loss, Porcher and Tanksley had big goals for office and the city, hoping to better the city in their own way.
During Porcher's campaign, he pushed for improvements on under-developed areas and ways to attack financial issues the city is facing. His platform focused on the need to correct blighted neighbors and homelessness problem increasingly rising in the city.
"I definitely still plan on moving forward, mayor or not," Porcher stated in an interview with the New Britain Herald. "It helps that I already work for a grassroots organization and I'm already involved in several nonprofit organizations. Either way, it'll be exciting and I want to thank everyone who came out to support us."
Tanksley heavily advocated the need for a non-affiliated political party candidate as mayor. By doing so, he believed eliminated any differences within the community and create an opportunity for more voices to be heard. 
During his campaign, Tanksley targeted ways, to create better economic opportunities for the city's residents while highlighting the high crime levels within youth and wanting to maximize job creation.
"I still feel like I've made a difference and made a change by running as an independent," Tanksley said in an interview with the New Britain Herald. "I think the language of politics has been confusing people and causes them to not want to be involved. By me being out there, I hope it helped the people to see that they can do it, too."
About the Contributors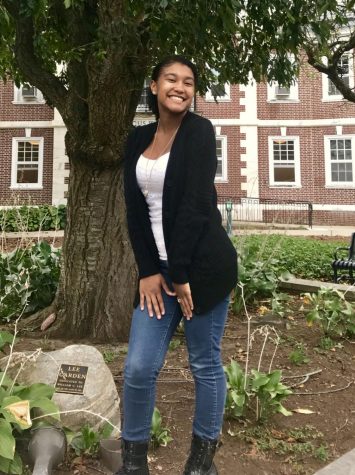 Isabella Chan, Editor-In-Chief
Isabella Chan can be reached at chan2017@my.ccsu.edu.