CCSU Tuition Increase Will Add Hundreds to Your Next Bill
Some Central Connecticut State University students said they should not pay more for tuition, while other students and staff said they understand why a tuition increase is necessary.
On Oct. 20, the Board of Regents met with Central, Eastern, Western, and Southern Connecticut State University presidents and voted to increase tuition by three percent starting in fall of 2023.
"They felt that was a fair amount that wouldn't be too much of a burden on their students," Joshua Edson, a CCSU junior from Waterbury and Student Advisory Committee representative, said.
The Student Government Association (SGA) thought it was essential to speak about the tuition increase in their meeting Nov. 2, he said.
"That was something that students in the advisory committee were able to enter," Edson said. "Just so that we could kind of get an idea of what to do and how to prepare our students for it."
Edson said the reason for this increase is that the Connecticut State Colleges and Universities (CSCU) will no longer be receiving federal funding from the COVID-19 pandemic. He said it is also due to the low total enrollment since the start of the pandemic which left CSCU with a shortfall of $56 million.
"Enrollment is down effectively, so tuition has to go up because students now need to cover what needs to be covered from previous expenses," Edson said.
The 3 percent increase will be $184 more for undergraduate students per semester and $284 for graduate students per semester.
Edson said that would cover $13.4 million of the $56 million shortfall.
"That will actually only cover about 24% of the budget shortfall," Edson said.
The Board of Regents is trying to find another funding resource for the remaining shortfall, he said.
"The Board of Regents is still hoping to reach out to the state government and get a financial measure passed to the other 76%," Edson said.
Some CCSU students say they are unhappy with this decision.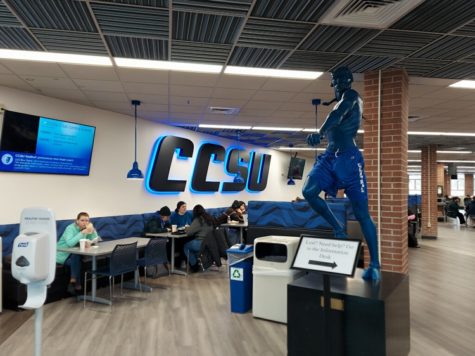 "My tuition is like 11 grand a year, and normally my out-of-pocket for a semester is like two thousand," CCSU sophomore Katie Curtis from Bristol said. "So that's fun; I pay for the tuition all by myself."
Curtis is unsure how she will come up with the money for this increase when she is already working two jobs.
"I am working two jobs, and I don't have a social life," Curtis said. "I have one friend that I see maybe see like once every three weeks. It's maddening; I am tired."
Curtis also said tuition should not have to be a burden for students or parents.
"I'd rather things be free. It's not how life works, and I get that," Curtis said. "It kind of sucks that the students whose parents make just enough money to cover house expenses and stuff like that, but they don't have enough to send their kids to school."
CCSU freshman Tiffanie Jones of Bristol understands why the increase is happening but says she does not like students having to pay more for tuition.
"Honestly, an increase is not something I like, especially when it comes to money," Jones said. "It's not good news, but I understand why they're doing it."
Jones said she expected the government to help with student debts, not increase tuition.
"Yeah, it's kind of bizarre because we've heard news that the government was supposed to cut student loans, and here we are, like 3% more," Jones said.
Edson is a voice for CCSU students as the vice-chair of academic affairs in SGA.
"Tuition would actually have to go up 24% to cover the entire $56 million, so they really did try to minimize it as much as they could," he said. "And I understand the respect, but it still feels like too much."
Although Edson said he would not want a tuition increase from a student's perspective, he understands why it is needed.
"The state needs a way to recuperate it, so either taxes across the whole state are going to have to go up to account, or tuition is going to have to go up to cover it," Edson said. "And the solution the Board of Regents came up with was to minimize the tuition increase, so it's only 3 percent."
Stephen Podeszwa of Oakdale, CCSU's assistant director of financial aid, is not a fan of tuition increases either. However, he said he understands there are costs to go to college.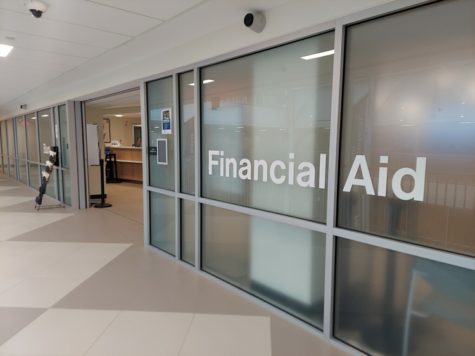 Podeszwa said the Financial Aid Office could help students find a way to cover the increase.
"Financial Aid is here for you; we are always here to help," he said. "Come in and see what we can do. The worse we're going to tell you is you might have to take out a loan, but we will help you with that as well. So, make sure to fill out your FAFSA early."
He also said there are ways to cover this tuition increase.
"There are a lot of scholarships available. There are scholarships for everything," Podeszwa said. "As a student, you want to be in a position where you apply early and participate in groups on campus."