Love Grows on CCSU's Campus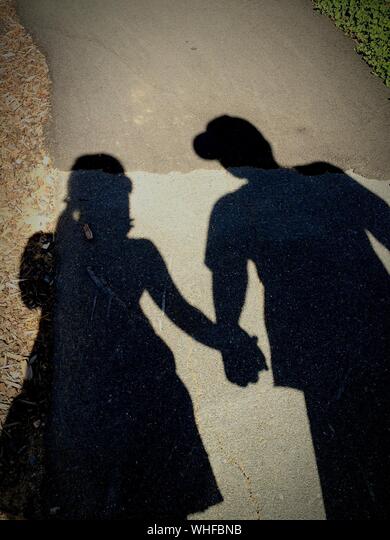 It was love at first sight for Jaqueline Jimenez, a junior at Central Connecticut State University when a mysterious man opened the door for her in Ebenezer D. Bassett Hall.
     "I thought he was really cute because I have, like, school crushes," Jimenez said. "I was obsessed with him, and every time I would go to class, he'd be there at the same time."
     Jimenez said she would constantly talk about him to her roommates. She also said her roommate had a friend who transferred and wanted to introduce him. 
     Little did Jimenez know the transfer student was her crush.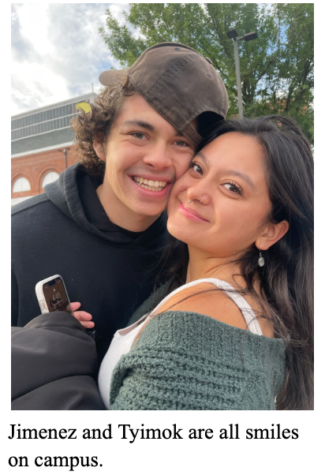 "We had a little hang out, and the guy from Bassett came over," she said. "It was a little awkward at first, but we talked for a while, and he got my number."
     Ryan Tyimok, a CCSU junior, described the night he met Jimenez and his automatic interest. 
     "I went to her suite in Mid-Campus Hall, and The Grateful Dead shirt she wore caught my attention immediately, as well as the verbal smackdown she was giving the TV due to some Nintendo game," Tyimok said. "Going throughout the night, I noticed the way she carried herself, and I don't know how to describe it, but down to her laugh, I was hooked."
     Tyimok said he talked to Jimenez's roommates to learn more about her. He also said her roommate invited him to hang out with the group more often. 
     According to an informal Instagram poll, 36% of students met their partners on campus, and 64% did not. 
     The Healthy Journal reported that it is common to date in college and that 15% of people met their spouses in college.
     Tara Andrews, a CCSU senior, said she met her boyfriend, Tyler Heidgerd, a junior,  through mutual friends on campus. According to Andrews, the small campus made it easier to converse with people. 
     "One night, he came to my dorm with some of our friends, and that's how we met," Andrews said. "We hit it off and started talking and hanging out with each other."
     Andrews said she was romantically interested in Heidgerd after their first encounter, but Heidgerd was more hesitant. Andrews also said Heidgerd initially wanted to explore the single life.
     "He was a freshman and had never been in a relationship before," she said. "He was not really into it at first."
     Andrews said Heidgerd and herself grew a connection after having the coronavirus simultaneously.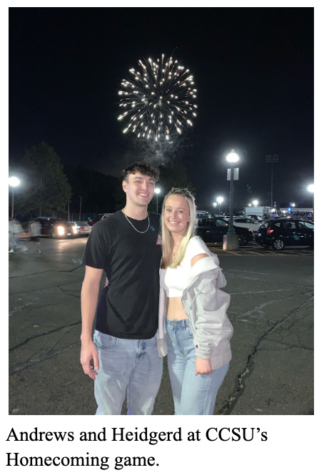 "Our whole friend group tested positive for COVID-19, and we were all really close together," she said. "We would be sitting in the hallway together talking and started dating shortly after that."
     Andrews said Heidgerd and herself go to the CCSU gym, dining hall, and Resident Advisor events together. 
    "It was really easy to have a conversation," Heidgerd said. "We got to know each other pretty quickly because we lived in the same building and spent a lot of time together."
     Heidgerd said he is grateful to have met Andrews and for CCSU connecting them.
     Grace Darrell, a CCSU freshman, and Joeseph Feliciano, a freshman, met at orientation. 
     "Our friends brought us together," Feliciano said. "At dinnertime, they sat us together, and we officially met and started talking."
      Feliciano said he spoke with Darrell through the summer and when school started.
     "We would just text each other about random things," he said.
      Feliciano said they would flirt but did not reveal romantic feelings for one another.
     "I think both of us were in denial of the other ones," he said. "We read the signals, but we were both scared."
     According to Darrell, the two got closer at the beginning of the school year and went to events together.
    "When school started, we got a lot closer, and we hung out, just the two of us," she said.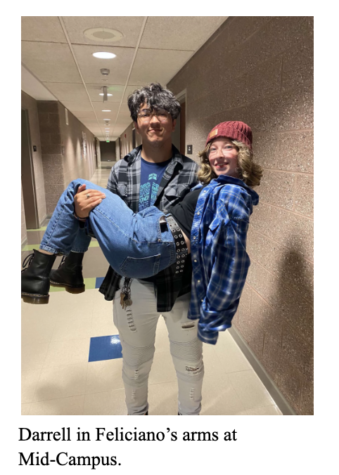 Darrell said Feliciano and herself admitted their feelings when lying on the hammocks. 
     "We just laid back and cuddled for a bit and realized… 'Oh, we like each other,'" Darrell said. 
     Feliciano said he asked Darrell on a date, though he felt slightly hesitant.
     "There was no risk at all, but it was a risky decision," he said. "But she said yes, and we made it official after the first date."
     Tyimok has become more than Jimenezs' school crush.
     "We would study on the hammocks or have picnics next to Nicolaus Copernicus Hall," he said. "This gave me the opportunity to get to know Jacqueline."
     Tyimok said she is the 'greatest girl in the world.'