FOIA Release Unveils Two Communication Professors Caught In Sexual Misconduct Allegations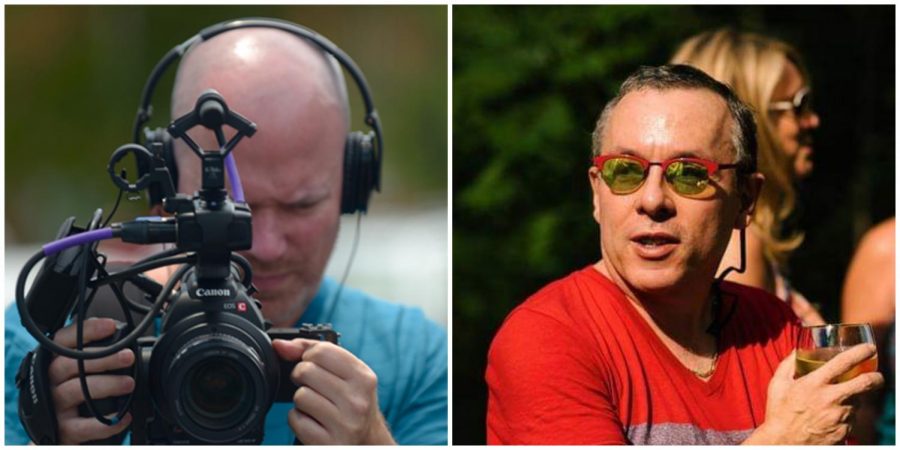 In an earlier version of this article, there was misspelling of the name Antonio García Lozada in its first reference, it has been corrected. Along with that, García Lozada said the characterization of his statements regarding the investigation case of Professor Jeffrey Teitler were inaccurate. He states the quotes are a misconstruction and misrepresentation by the former Diversity Officer Rosa Rodriguez.
---
Sexual misconduct investigations against two Communication Department professors are among those contained in a number of cases Central Connecticut President Dr. Zulma R. Toro released last Friday as a result of a Freedom of Information Act  request.
The reports, dating as far back as 2010, reveal various professors conducted inappropriate behavior in different departments, including the investigations publicized by The Recorder about Theatre Professors Joshua Perlstein and Thomas Delventhal, along with Assistant Mathematical Sciences Professor Mihai Bailesteanu. 
Two investigative cases were specifically separated from the series; one involving Professor Jeffrey Teitler and the other on Professor Serafín Méndez-Méndez. These occurred previously this year.
Both men were accused of violating CCSU's Nondiscrimination in Education and Employment and BOR/CSCU Sexual Misconduct policies, specifically for harassment on the basis of sex.
The complaints for Méndez-Méndez and Teitler resulted in "no findings" from the investigation.
An anonymous male student said Méndez-Méndez allegedly engaged in discriminatory and sexual harassment toward him during class. The student claimed Méndez-Méndez would give him unwanted attention and repeatedly comment on the student's hair. This would occur in and outside of the classroom on various communication platforms, including personal emails, Facebook and Grindr.
During an advisory meeting, the student said Méndez-Méndez would often share his coming out story and "always assumed my sexuality, even when I never confirmed or talked about it with him. This would happen whenever I'd meet with him," according to his testimony in the report.
Méndez-Méndez's response to the claim was that he did not recall discussing his story with the student, but does note he often shares it with classes to discuss stigmas and stereotypes related to the course.
The report also stated Méndez-Méndez would often comment on the student's hair, calling it "model-like" in front of others, the student claims, it would add unwanted attention to him from his peers.
"It became so noticeable people (multiple) would joke only I could get an A in the class. His attention was very noticeable and it made me question if I really earned the grades I got," the student stated in the report. "He abused his power and has made me feel very gross and afraid for my college career. I was afraid about what he would ask or say and how I would have to respond to him."
In response, Méndez-Méndez stated he comments on all students' appearances making this case not abnormal.
Reports show in one email exchange that Méndez-Méndez wrote to the student, "I apologize if I pick on your sneakers too much. You are a great student; smart and respectful. I need a sidekick and you have become one. You are going to be really successful in life because of your ethics and smarts. It is a pleasure to have a student who most always gets As in my class."
Méndez-Méndez also made contact with the student outside of the classroom through a friend request on Facebook at 1 a.m. in Nov. 2018 and through a message on Grindr about his hair in April 2018, according to the reports.
Although he did admit to sending messages and saying "Hi," on social media, Méndez-Méndez argued that he often uses these platforms as a way to communicate with other students as well.
Méndez-Méndez stated in the report that sending a message on Grindr would be similar to saying "Hi," to students at a gay night event. He also argues his comments on posts were harmless-he viewed his actions as friendly and supportive. 
The investigators closed the case with no findings against Méndez-Méndez, saying he didn't break any of the university's policies.
When asked to comment, Méndez-Méndez stated in an email to The Recorder he has "fully cooperated throughout this process, which in the end determined that the allegations were unfounded."
"I applaud the university for conducting a thorough investigation of the claims that were made by this individual," Méndez-Méndez added.
"I am proud of my 29-years as a CCSU professor and have educated and mentored thousands of students over the years. My intentions were not as they were presented by this person and the university's findings confirmed that. If anything good has come from this, I have taken note of the fact that we live in an ultra-sensitive world today," Méndez-Méndez stated.
He also expresses grievances of violations in the Collective Bargaining Agreement, in which Attorney Leander A. Dolphin stated Méndez-Méndez's "conduct is the type that, if permitted to continue, could lead to discriminatory harassment on the basis of sex and a hostile educational environment."
Méndez-Méndez claimed that the inclusion of the phrase violated the contract and was subject to a grievance.
"There is a particular piece of documentation released, from the Vice-President of Personnel, that violates provisions of the Collective Bargaining Agreement," Méndez-Méndez explained. "I retain my rights to pursue a grievance under the provisions of the Collective Bargaining Agreement, or file action under Connecticut General Statutes and/or applicable due process rights under Federal laws."
In the Teitler case, reports indicated Teitler allegedly sexually harassed a female student and created a hostile work environment for students in the classroom. 
According to the reports, an anonymous female student proposed a film project in which the subject is a young woman who is unsatisfied with her sexual experiences; Teitler approved the topic. As the project progressed, the student claims she made at least one suggestion for sexual actions for the character to perform, but stated Teitler suggested for the character to masturbate.
As the project continued, the student felt uncomfortable with the film subject and was struggling to find actors to perform; when she attempted to speak with Teitler on the status of the assignment, she felt pressure by him to continue. 
In text message exchanges between the student and professor, it showed that Teitler addressed her uncertainty to complete the project. 
"Your idea is extremely personal (and I'm not mandating "you"do it) or even showing me what u do. But I do have issues with students giving up on their ideas merely because it is hard and uncomfortable. All of what we do is hard and uncomfortable," Teitler stated.
The report showed the student claimed she would often cry during Teitler's courses due to his aggressive critiques, describing the experience as him "berating" her. She adds that the professor behaved aggressively towards several students, specifically targeting males in the classroom.
"I can take negative criticism but as soon as you push boundaries, target them emotionally, he does it to all of his students, it's about playing some kind of mental game about what, to make them do," the student explained in the reports.
Teitler's response to the claim was that the student did often cry but it was because of her "inconsistent process" that he wished to improve. He describes himself as a "tough" and "meticulous" instructor.
Antonio García Lozada, university ombudsman, shared that another faculty member expressed concern with Teitler's teaching methods in his witness statement. He cited an interaction in which a faculty member told him "he felt uncomfortable with Jeff [Teitler's] work with [some] students."
The faculty member mentioned a specific project involving a student with a condition that affected their physical growth rate. He recalled Professor Teitler "pushing" the student to do a video project related to their condition and the student felt "uncomfortable"
Based on the evidence collected, including text messages and a powerpoint slide from Teitler, the investigation found that though the student's project was related to sexual activities, Teitler treated and contributed to the assignment like he would to any other project. Reports stated Teitler "primarily focused on the technical aspects of her film process and pushes her to meet deadlines and complete projects."
Along with that, the investigation concluded Teitler treated both male and female students similarly, therefore it was determined he did not discriminate on the basis of gender.
"The complaint released was fully investigated and was closed without findings. That conclusion is supported by the facts and my teaching performance, which has been consistently evaluated to meet and/or exceed all expectations," Teitler said in a statement.
Following the closure of the investigation, the anonymous student sent a letter to the Office of Diversity and Equity (now known as the Office of Equity and Inclusion), which had also been sent to The Recorder, in which she addressed feeling "no support to stop [Teitler's] behavior."
"Professor Teitler is insulting, condescending, harassing, a bully and uses his position to put fear into students," she continued. "Don't let his moderate success with supposed film awards eclipse the fact that this professor is bad for Central. Giving him any more authority and power in any capacity should not be allowed."
Dr. Toro notes that there were 10 investigation cases in which there were findings; the only active professor employed at CCSU following these findings is Bailesteanu. He is currently still employed while the university's AAUP appeal to discipline and dismiss Bailesteanu remains in the arbitration process. 
"When I arrived at CCSU two-and-a-half years ago, I declared zero tolerance for sexual misconduct and bullying and I have continued to take a strong stand in rectifying past errors—as evidenced by the faculty and staff I have terminated," Dr. Toro expressed in a public email.
"As infuriating as it is that bad behaviors and poor judgment of a few tarnish the University's reputation, we must remain vigilant in empowering the Central family to speak up and feel confident that we hear them and will aggressively pursue complaints of misconduct." Dr. Toro added in her message.
Toro claims that with the hiring of Rusty Barcelo, interim vice president for Equity and Inclusion, and Pamela Whitley, senior associate director for Equity and Inclusion, the OEI will grow immensely.
Along with Barcelo and Whitley, two investigator positions have also been filled to help "establish checks and balances and decrease individual bias or conflicts of interest."
"Working together, we are making changes and investments that will cultivate a healthy, safe, and inclusive campus environment. I look forward to your continued support of these efforts," Dr. Toro said in her closing statement.
About the Writer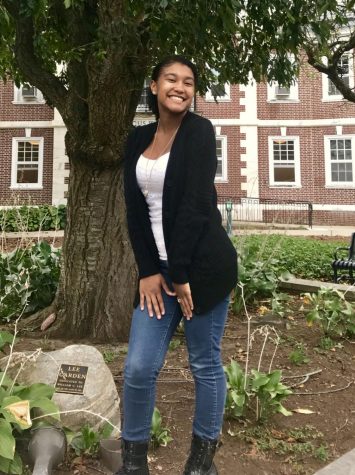 Isabella Chan, Editor-In-Chief
Isabella Chan can be reached at chan2017@my.ccsu.edu.