Colleges Take On Consolidation Plan At Capitol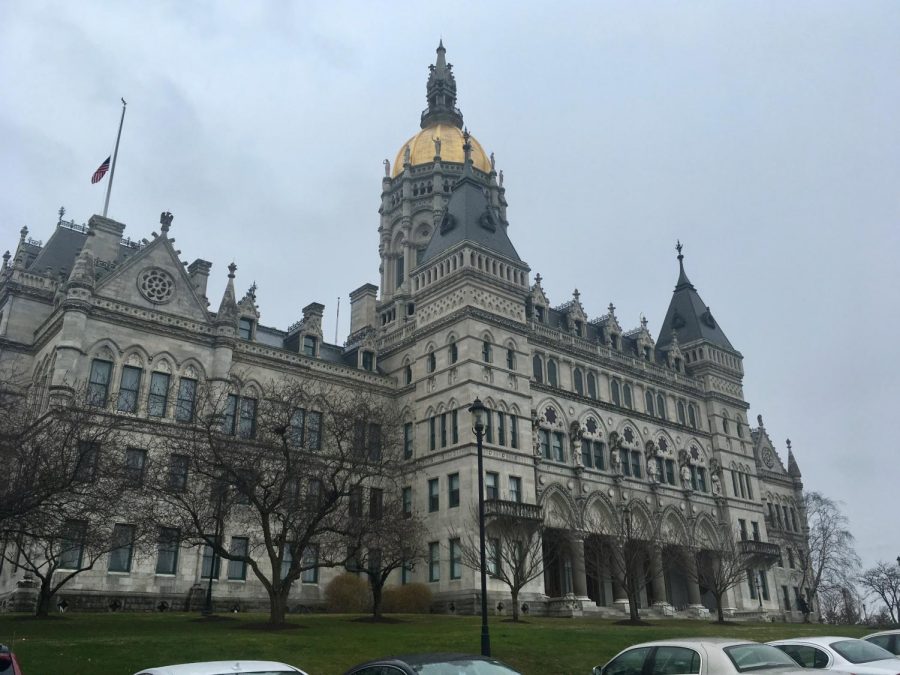 College professors, students and community members gathered to protest at the Legislative Office Building in Hartford to oppose the consolidation of Connecticut's 12 community colleges on March 8. 
Along with the protest, participants marched to Governor Ned Lamont's office with a petition signed by over 1,300 individuals in hopes to add to their efforts of stopping the plan. The marchers called themselves the "Reluctant Warriors."
The community college consolidation plan, also known as "Students First," was proposed by Connecticut State Colleges and Universities President Mark Ojakian. 
According to Ojakian's proposal, the Students First plan, which is set to be in place by 2023, will "serve students by removing barriers to student success, prioritizing student-facing services amid fiscal constraints, mitigating upward pressure on tuition, scaling best practices, streamlining administrative tasks, and aligning common procedures." 
But the Reluctant Warriors would counter-argue and say that the plan is likely to create more harm than good and that CSCU is not taking all people into consideration.
During a news conference, State Rep. Patricia Wilson Pheanious and many college professors and students shared their thoughts on the consolidation, the general consensus being that it will not be beneficial.
Pheanious stated during the news conference that she is in support of the Reluctant Warriors and will assist them in any way she can.
"I don't want to see consolidation, especially not done in the way that it has been done," Pheanious said. "It's moving much too quickly and without the full input of a lot of people, as far as I'm concerned."
Elle Van Dermark, a faculty member at Asnuntuck Community College, has been working actively as one of the Reluctant Workers to stop the Students First plan.
"Consolidation is a radical and ill-advised plan that collapses 12 unique and independent colleges into a single, monolithic entity," Van Dermark stated. "This plan fails students, fails faculty and fails staff at the most accessible institutions in the state." 
David Schultz, a Manchester Community College alumni, believes students gain "substance and spirit from [Manchester Community College]" and would be stripped away from such opportunities due to the consolidation.
"It is difficult to have school pride when your school's identity has been forcefully torn away and replaced with a new external identity," Schultz said.
After the news conference, participants marched to Lamont's office to deliver their petition.
Matt Warshauer, a history professor at Central Connecticut, claimed the petition will also request for a task force that will help people understand the CSCU system better and work to create a solution, other than the Students First plan, that will benefit the state.
The Reluctant Warriors hope that by having Lamont on their side, their efforts to prevent Ojakian's proposal from succeeding will be heightened.
Romy Stewart, a student at Norwalk Community College, argued that Ojakian's plan does nothing to benefit Connecticut college students.
"The consolidation was called Students First despite the vast majority of students never hearing about the plan in the first place. Students First is a misnomer. The consolidation does not put us first," Stewart said.
"A plan that threatens the individuality of programs like criminal justice and vet tech does not put us first," Stewart went on. "We want that opportunity to create that solution. Mark Ojakian is not the solution. Students First is not the solution."
About the Contributors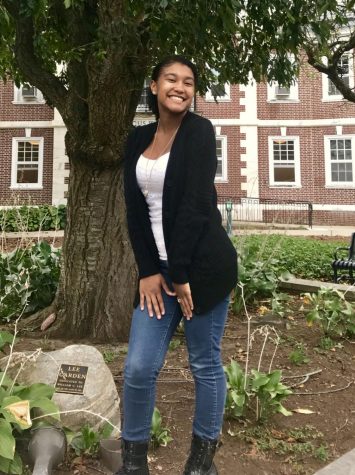 Isabella Chan, Editor-In-Chief
Isabella Chan can be reached at chan2017@my.ccsu.edu.