$22 Million Worth of CARES Act funds Awarded to CCSU Students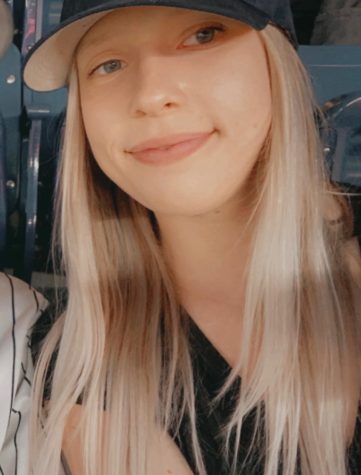 Harley Jobbagy, a criminology major at Central Connecticut State University, said the $1,900 in federal CARES Act funds helped her when she was switching jobs.
Otherwise, she said she might have dropped out of college.
"[The funds] helped to pay for my car," Jobbagy, of Terryville, said. "Not being able to have a car to get [to class], and with gas prices so high, it would've been hard."
As of April 1, 2022, $22 million of CARES Act funds have been awarded to students, CCSU officials said.
CCSU spokeswoman Janice Palmer said that in the fall 2021 semester, 6,486 full-time students received an average of $1,087.77 in federal funds. Another 2,744 part-time students received an average of $448.01. During the spring 2022 semester, 5,821 full-time students received an average of $778.31, while 2,617 part-time students received an average of $297.64, Palmer said.
In response to a Freedom of Information request, CCSU officials said $23.2 million of the CARES Act money was used to make up for lost profit at the university during the pandemic.
CCSU even used $22,350 of the funds to offer financial incentives for residential students to get vaccinated, CCSU records show. Palmer said the incentive was a way to reach herd immunity from COVID-19.
"To ensure the health and safety of students and staff living in a communal setting, reaching herd immunity was a necessity," she said. "The university's CARES funding enabled the university to offer a $50 housing credit to 447 COVID-immunized resident students."
CCSU allocated more than $13.5 million to replace lost revenue from sources including room, board and events, records show. Additionally, $4.5 million was used as reimbursement for lost tuition, housing, room and board and other fees, the CARES Act breakdown provided by CCSU said.
Sal Cintorino, CCSU's chief operations officer, said CCSU is no longer running at a deficit, thanks to the federal funds. He added that federal funding for COVID testing has run out.
"The testing we're doing right now, we're finding a way to pay for that testing," he said.
Kimberly Kostelis, CCSU's interim provost, said the federal funds were a massive help for CCSU.
"We were thankful for that CARES money because we incurred some expenses that we had to put in place," she said. "[Such as] simulated learning labs that weren't previously needed."
Madison Nelson, a media film and TV production major at CCSU from Stonington, Conn., said she used the CARES Act funds to help pay for living expenses.
"It was great to have extra money to pay my rent and use for gas," she said. "With inflation, everything is much more expensive, and money is very tight."
Nelson said she would have liked to receive more federal aid.
"As a college student, I am always working to pay my rent and expenses," she said. "[However,] I am grateful for what I was able to receive."
Brianna Norton, a political science major at CCSU from Bristol, Conn., said she has been making car payments with some of the money and saving some.
"I've just been saving it up, so when I do graduate, I don't have to pay as much out of my own pocket," she said.
Norton said the point of the money was to help students pay for college.
"I know not everyone is saving it up towards their loans or putting it towards school," she said. "If they put it towards the school, I feel like everyone would have seen an improvement and not just select people who did receive the CARES Act funds."
Jobbagy, a student from Terryville, Conn., said students need more financial help.
"I feel like we didn't get enough," she said. "Tuition is too high, and we could have gotten more."
Madeline Wilson, Alexis Dascher, and Kristin Rose contributed to this story.