Women's Soccer Wins To Open NEC Play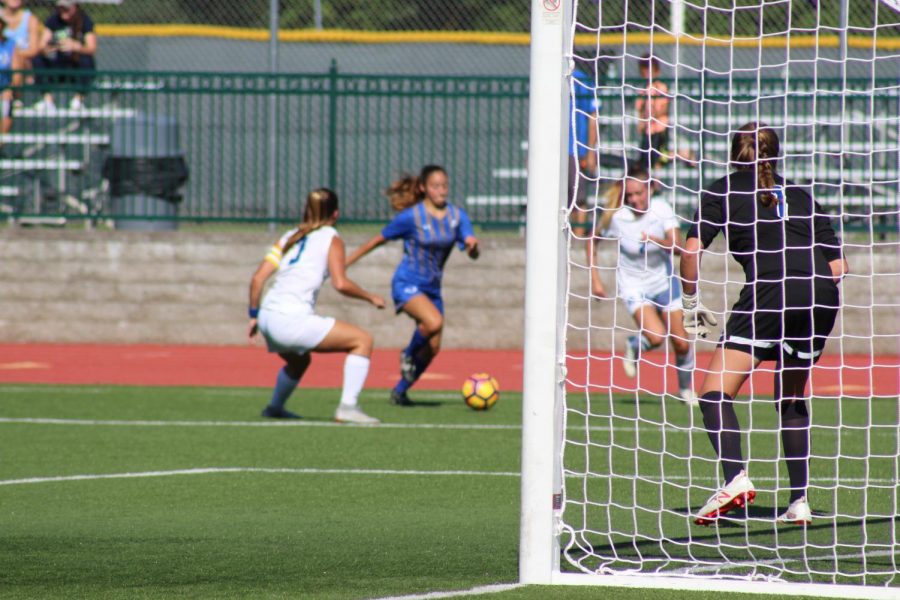 Daniel Flores, Staff Writer
September 26, 2018
To kick off the Northeast Conference competition, Central Connecticut's women's soccer team traveled to Robert Morris and won, setting their record at 1-0 while improving their overall record to 7-1-2.
Just before the performance in Pennsylvania, two Blue Devils were recognized with NEC individual awards.
Senior, Ashley Cavanaugh was awarded both Player of the Week and Defensive Player of the Week in the NEC. At the time, Cavanaugh had a total of 41 saves on the season, leading the league with an average of .56 goals allowed.
The second player recognized was sophomore Roma McLaughlin, who was awarded Rookie of the Week. At the time, McLaughlin had a total of two assists for the season, contributing to Central's league-best average of 1.33 goals per game. She had also registered two shots in the previous two matches (Maine and Seton Hall).
Over at Robert Morris, the Blue Devils netted the match-winning goal in the 26th minute as a result of a penalty kick. The Colonials were called for a handball in the penalty area, and senior Charlotte Maurer slotted the ball into the back of the net for her fifth goal of the season.
Central dominated the attack during the match, totaling 15 shots with 11 on goal against RMU's unimpressive two total shots.
The Blue Devils held out the rest of the match, with a wonderful defensive performance allowing them the chance to create all the opportunities up front.  Cavanaugh had one of the easiest games of the year, not needing to record a single save. These solid defensive contributions meant she improved her shutouts to seven total games, her fifth in a row.
The Blue Devils have been playing strong and hope to continue their form on Friday, Sept. 28, at 6:00 p.m. at home against Fairleigh Dickinson, another in-conference opponent.