CCSU Brings First Round Of Pfizer Shots To Students
In efforts to help return to a normal campus, Central Connecticut hosted an on-campus vaccination clinic for students, allowing them to receive their first-dose of the Pfizer vaccine.
The pop-up event, organized by Community Health Center, reserved 800 slots for preregistered students on Sunday, April 18.
Interim Vice President of Student Affairs Dr. John Tully shared the main goal of the semester has been student health and safety, which is why the university decided to offer the vaccine.
"If we can keep students healthy and provide them with the vaccine, we felt that it was important to do so, even if it meant that it would be a difficult day after the second shot," Tully stated.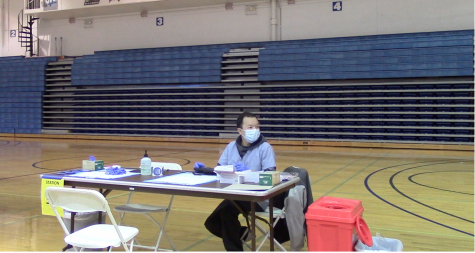 CCSU initially planned to administer the Johnson & Johnson/ Janssen vaccine, but after the CDC and FDA recommended a pause on using it just five days before the clinic, CCSU switched to the two-dose Pfizer vaccine.
"It would've been great to have the Johnson & Johnson vaccine because, with one shot, students would've been done, [they] would've been fully vaccinated moving into finals. But we made a very quick pivot," Tully shared.
Despite these changes, freshman Gabriel Kleszcz is happy with the university's decision to administer the Pfizer vaccine; he believes it is one of the safest on the market, even with the potential side effects after the second dose.
"If I was able to do it tomorrow I would. I mean if I get side effects I get side effects. I'm not even too worried about that," Kleszcz said.
"Everyone helps," he continued. "Let's say each person, one person doesn't get the vaccine after the other, after awhile it's not going to work. To get to immunity, we have to get everyone to get the vaccine."
Klescsz hopes that by getting the vaccine it will "help better the community [and] make sure next semester is the best semester we can get."
Many students are expecting the same after President Dr. Zulma Toro announced the fall 2021 semester will return to a normal or near-normal campus.
While the university has yet to announce if coronavirus vaccines will be mandated, Tully stated the university is considering the option, if made available. He hopes that students and staff will take advantage of the opportunities to get vaccinated prior to a decision being made.
"If we have a larger percentage of our entire campus community getting vaccinated, we'll be able to have a more normal semester. We'll be able to be safer when we meet for on-ground classes, and when we participate in athletic events, cultural events, all of the rich campus life," Tully stated.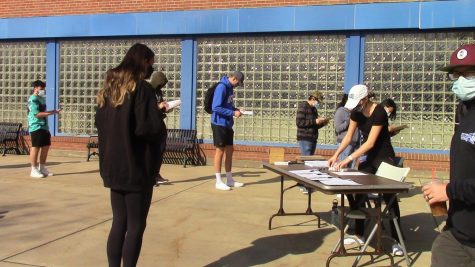 With students now needing a second dose of the Pfizer shot to become fully vaccinated, the university plans to host another clinic in three weeks, according to Tully.
"Our goal is to have students at least get that second shot and be well on their way to being fully vaccinated by the time they take off and head back home. It'll keep them safer, it'll keep their families safer and it'll keep our communities safer," Tully said.