Dukes Demands Justice From Hartford Police And CCSU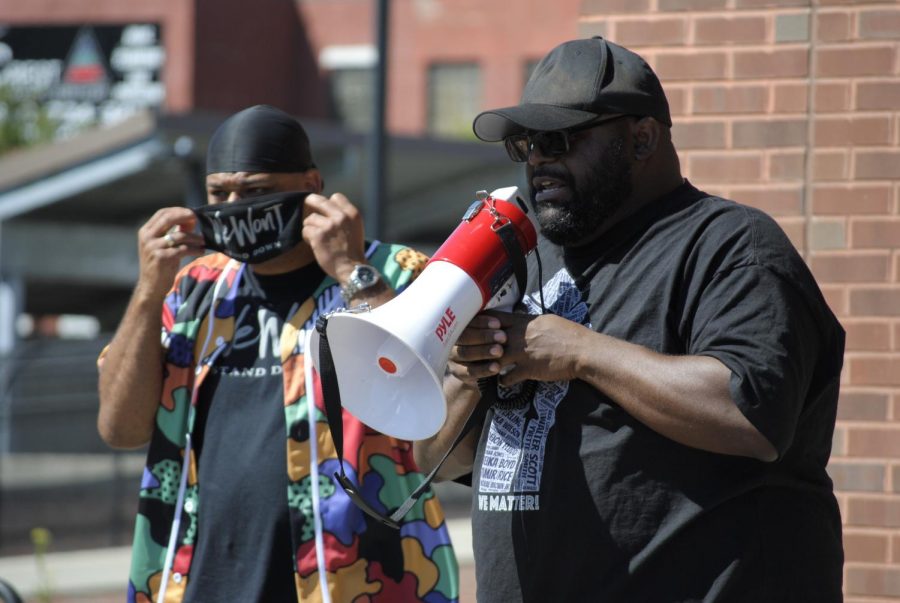 It was a typical end-of-summer Saturday afternoon, the pale blue sky painted with delicate small clouds was coupled with a cool, refreshing breeze blowing through the air. And as the sun shined down on the Hartford Police Department, a small crowd gathered outside the building shouting "justice will prevail!"
The audience could not have been no more than two dozen, but that did not lessen their support for Christopher Dukes, former Director of Student Conduct at Central Connecticut. Dukes demanded justice for himself using a megaphone and a small suitcase of evidence he gathered supporting his innocence.
In 2018, Dukes faced multiple charges from his wife, Christine A. Berenbach, who accused him of attacking her. He was arrested for two counts of first-degree kidnapping and strangulation, third-degree assault, second-degree threatening and breach of peace, according to police reports.
All charges were dismissed on Nov. 14, 2019, but Dukes still faces repercussions from the night of his arrest including limited visitation with his children and termination from his position at Central Connecticut.
"[Hartford Police] have lied to the public about what happened to this case. And I said before, as the scripture reads, it is a time for war and then we will get peace," Dukes said. He shared his recollection of the events leading up to the incident, calling out his estranged wife for falsely incriminating him, the Hartford Police Department for mishandling his case and CCSU for firing him without a thorough investigation.
"My call for action is that I want the legal process to work the way it was intended," Dukes said. "Our pledge of alliance talks about with liberty and justice for all, not some. Not women, not men, not black, not white, for all."
"We are all entitled under the 14th amendment of the United States Constitution equal protection under the law. The moment these criminals knew this woman staged a 9-1-1 call, they should've arrested her and they haven't. I am calling for the same justice they tried to serve me with."
In the initial police reports, Berenbach reported Dukes had dragged her into their basement and bounded her with pre-cut stripes of duct tape, then forcing her to confess to having an extramarital affair, which she denies. After escaping the house, Berenbach contacted Hartford Police, stating a large, drunk, black male was trying to kill her and himself while heavily armed.
A year after the incident, the DNA reports concluded Dukes was "eliminated as the source of the DNA profile" from the first strip of duct tape collected. DNA tested from the second strip of duct tape indicated that there were three mixtures of DNA found, it likely being Berenbach, Dukes and unknown sources.
Both strips of duct tape suggested that it was predominately Berenbach's DNA found on them.
"She fabricated evidence and your state lab proved it," Dukes said into the megaphone. "Beyond any reasonable doubt, no one else could have taken that duct tape off that roll except her, and the officer who's DNA is on there as well. Go get both of them!"
Furthermore, Dukes claims Hartford police manipulated his case and are "only trying to protect themselves from prosecution" by not releasing all of the evi ence from the night of the incident and supporting a "false" report.
"[Hartford Police] gave me all my property back, except one item: the roll of duct tape that they seized as evidence. They have still not given it back to me, deciding that it needs a court order. They don't want to give up the tape because they know Hartford Police helped her plant that evidence, helped her fabricate that evidence while they had control of my house," Dukes stated to the crowd. "They know what they did and they've been concealing it ever since."
Currently, Dukes's case is under investigation by the Hartford Police Department.
Many of those in attendance chimed in throughout Dukes's speech, adding their own personal commentary when they felt it fit.
"Give up the duct tape!"
"They're lying!"
"Justice will prevail!"
As supporters stepped up to speak, many of them shared their personal experiences with Dukes and their grievances with his case.
CCSU graduate Jajuan Arnold has known Dukes since his days as a student on campus. Though just learning about many of the details in Dukes's case just months ago, Arnold expressed feeling "frustrated but encouraged at the same time" while at the rally.
"It is unfortunate that we have people in positions of authority and power that make decisions that affect our lives that don't relate to their reality. They see first the color of our skin or gender and not seeing the person, not seeing the humanity." Arnold stated. "We can't paint the picture as a 'Black thing' or a 'White thing' but what's doing what's right and addressing unrighteousness."
"Chris I'm here and I will stand with you and learn how to fight this peaceful, righteous way to address the corruptions that are in this police force, Hartford PD, and everywhere else. We have to stand for what's right," Arnold added.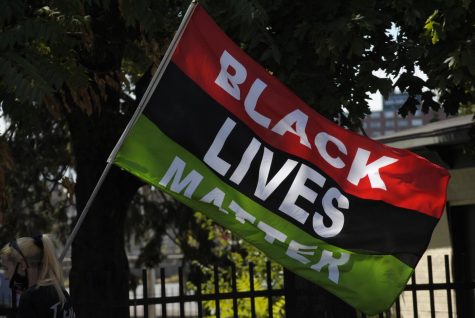 While the charges against Dukes have been dismissed, CCSU has not redacted his termination. Following his termination, he had stated the university had "ulterior motives" for his removal, citing two distinct cases he handled during his time as Director of Student Conduct, now known as Office of Student Rights & Responsibilities (OSRR).
"Under the previous administration, CCSU buried several misconduct cases, where one staff member committed a rape, another severely sexually harassed another person," Dukes stated. "Unbeknownst to the previous president, he had absolutely nothing to do with it, but two administrators on his executive committee covered up those cases."
According to Dukes, CCSU was scheduled to be reviewed and audited for all sexual misconduct cases in 2018. Prior to the investigation, he claims to have met with President Dr. Zulma R. Toro to inform her of the two cases and planned to inform the auditors during their visit. Days later, Dukes was accused by his wife and was promptly placed on administrative leave; the meeting of the auditors was cancelled.
"Prior to my dismissal, CCSU did not interview one witness in this case, not one. They didn't interview my estranged wife, who was the complaint in criminal case. Nobody filed a complaint at Central so unless someone served as the complaint at Central, they were supposed to conduct an unbiased investigation. You would've thought they didn't know me after being on that campus since 18 years old in 1990."
Dukes's termination is being investigated by in the hands of an arbitrator. CCSU has no comment at this time.
"I'm not seeking vengeance or being bitter, my point is justice needs to be served," Dukes expressed.
About the Contributors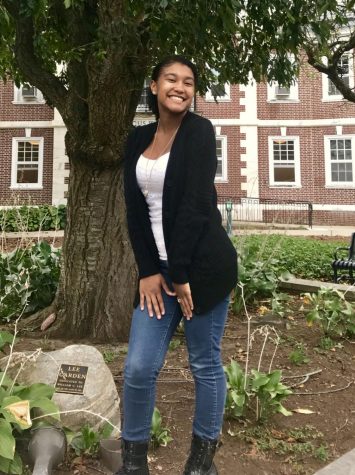 Isabella Chan, Editor-In-Chief