Fall Fashion Is Calling, Are You Ready To Pick It Up?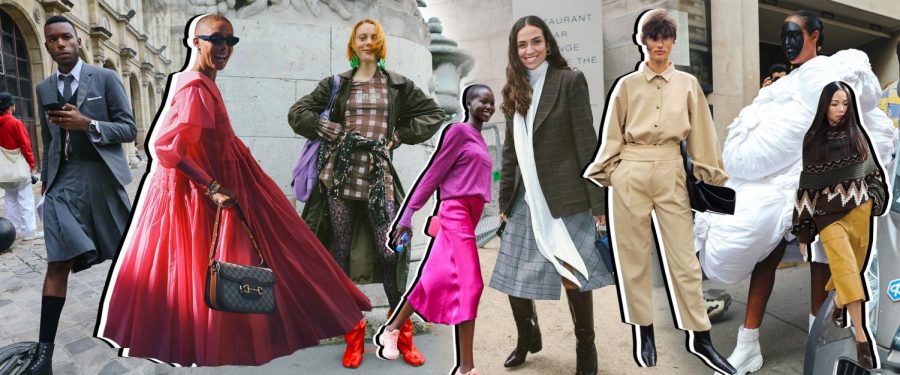 Leaves are falling and autumn is calling. Which means it is time to bring out the cozy sweaters and fun jackets to layer up. It may have been a while since some of us have ventured out of our homes, so for those looking for some guidance on how to tackle the brisk season, look no further than this fall fashion guide.
Colored Leather
There's nothing like throwing on a good piece of leather to add a touch of rebellious to any look. With an excellent article of leather, an outfit can become a beautiful fashion ensemble. Simply make that change by elevating your look of black leather to colorful leather —the splash of vibrant hues will add a refined, sophisticated edge.
Statement Cardigans
Sweater weather is here, but that doesn't mean to pull out the "plain Jane" pieces. Layering on a statement cardigan adds an element of vivacity that a solid colored sweater just doesn't have. Plus, it's a great way to stay warm; the more layers, the better!
Colored & Printed Suits
Every college student should invest in a suit because, together or separately, it offers an easy go-to in professional attire. In addition to that, a suit rarely goes out of style and this season is no exemption. Play around with colors and fabrics to assemble a suit that fits you and your style perfectly. Consider seasonal shades and fabrics, like corduroy, that'll keep you toasty inside and outside.
Jewel Tones 
They say diamonds are a girl's best friend, but deep jewel tones might have them beat. Everyone looks good in at last one shade of jewels; whether it is sapphire blue, ruby red, amethyst purple, citrine yellow or emerald green, there is a color for everyone! The best part is, all jewel tones are complementary to each other which makes curating an outfit with all the tones a breeze.
Earth Colors
If jewel tones are too vibrant for your taste, then ground yourself with beautiful, open earth tones. By layering various shades of browns, greens and whites, an outfit is elevated to a modern yet clean look. Much like jewel tones, earth colors are complementary of one another and, when combined, they offer chic attire for the season.
Animal Print & Faux Fur
Animal print is always a hit year-round and it becomes a major trend in the fall when coupled with faux fur. Take on the jungle that the world has become with these animalistic vibes and fierce prints and fabrics. You'll surely be able to take on the COVID-filled autumn.
About the Writer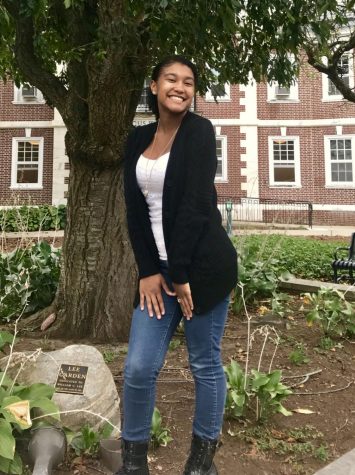 Isabella Chan, Editor-In-Chief