Kali Uchis Continues Her Excellent Album Run with "Red Moon in Venus"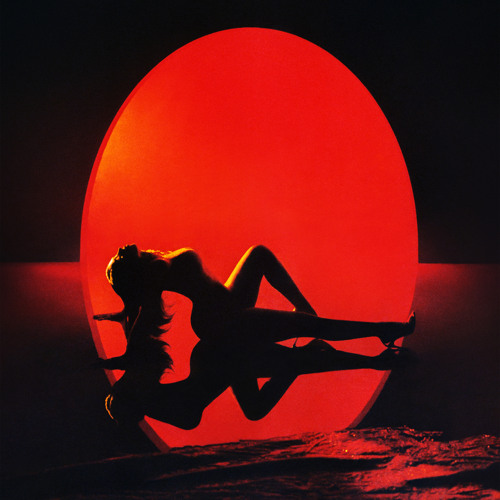 Colombian singer Kali Uchis is back with her third studio album, Red Moon in Venus, five weeks after the release of the first single, Wish You Roses.
This new album comes only a week after the release of Lovesick, the third studio album of her romantic partner, Don Tolliver.
This record tackles many different themes and motifs in a way that few contemporary artists can. Starting with one of the main singles for this album, Wish You Roses, Uchis dives into a breakup, and the lasting toll that losing a partner can take on someone's emotions.
"But if you and my heart should someday drift apart, I'll make sure to give you these blеssings because they're all I've got," she says, speaking of the love that one can still have for someone they know is not right for them.
This song seemed like a strange one to come from Uchis. She has been in a relationship with the aforementioned Tolliver for almost three years, but her delivery is authentic, and the lyrics are relatable to listeners who have been in this kind of situation.
Speaking of Tolliver, he appears on the sixth track, Fantasy. Tolliver and Uchis are both known for their incredible vocal range, which they both have on display in this duet.
The song is very sensual, as Uchis and Tolliver both sing about finding a love that most people would consider a fantasy. Whether it's Tolliver saying that Uchis is the woman he wants to start a family with, or Uchis wanting them to move past all of their past problems and live happily ever after, the theme shows how strong and powerful their bond is.
Uchis has also been known to integrate English and Spanish on the same song. In the track Como Te Quiero Yo (How I Love You) she transitions from English to Spanish while singing about the attachment she feels to her partner, despite issues they may be having.
"Cause we got issues, everyone does. Si no hay drama, no hay amor. (If there's no drama, there is no love)"
This shows the tension that could be forming in her or any relationship, and how their unbreakable bond will lead them back to each other.
While I personally enjoyed almost every song on this album, the tail end of the project definitely seems like it cannot compete with the first half. While songs like Moonlight and Deserve Me with Summer Walker are fantastic vocal performances, I found myself not returning to songs like Blue and Happy Now.
This is an album that any fan of Uchis should already be familiar with, but if you're looking for an artist that mixes a beautiful singing voice with supernatural instrumentals, Uchis is someone you need to check out. I have already recommended this album to friends who may be familiar with one or two of her songs or may not know who she is, and they have all sung her praises.