The Oscars Doesn't Respect Animation
Disney's "Encanto" won the Academy Award for Best Animated Feature Film at the 2022 Oscars, but at what cost? A few moments before the film earned its trophy, Halle Bailey, Lily James, and Naomi Scott gave a speech about a category that they said disrespected the animation industry.
"Animated films make up some of our most formative movie experiences as kids," Bailey said.
"So many kids watch these movies over, and over, and over, and over, and over, and over, and over," James and Bailey said.
Scott added, "I see some parents out there that know exactly what we're talking about."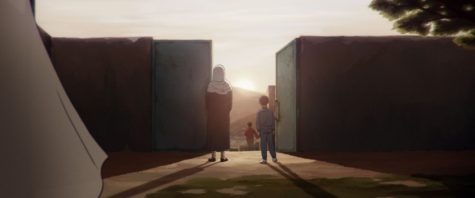 I don't know how many times other animation enthusiasts and I have to say this, but that animation is not just for kids. My brain hurts thinking about how the film industry still feels this way, especially considering that the animated film "Flee" was not aimed toward kids but became nominated for the Academy Award for Best Animated Feature Film. Many adults, myself included, aren't forced to watch animated films but instead choose to watch them for personal entertainment.
The Oscars' and Hollywood's ignorance about animation is an issue that's not new but, unfortunately, is ongoing and upsetting to many adults. Besides Will Smith slapping Chris Rock and that awful "We Don't Talk About Bruno" live performance, many Twitter users posted their outrage regarding how animation was dismissed.
"It really is disheartening how nothing has really changed the public's preconception Of Animation," Chris DeRose, a character designer for "SpongeBob SquarePants" and "The Patrick Star Show," wrote. "Even after all years, everyone always views animation as just a 'Kids Genre.'"
Animation isn't a kid's genre; as a matter of fact, it's not a genre at all. Instead, the animation is an artistic medium of entertainment.
Beyond the argument of who the target audience is, workers from the animation industry also expressed how unappreciated they felt after their hard work on animated films had been delayed and later released during the COVID-19 pandemic.
"We kept the studios afloat through one of the worst times for entertainment in modern history. Yet, we still don't get the respect we deserve," David DePasquale, the lead character designer at Gaumont Animation, wrote on Twitter.
Even the official Twitter account for the animated movie "The Mitchells VS. The Machines," which was nominated for the Academy Award for Best Animated Feature Film," posted a picture of one of their characters, Linda, holding up a sign that said, "Animation is Cinema."
Animation's official Twitter account retweeted the original post with the caption, "Repeat after Linda."
Since the Oscars debuted in 1929, only three animated movies, "Beauty and the Beast," "Toy Story 3", and "Up," have been nominated for the "Academy Award for Best Picture," and none of them won. As an adult who's watched many animated movies of different genres, many from other countries, I assure you that many deserve recognition at the Oscars.
I find it hard to believe that Bailey, James, and Scott can make fun of animation during their presentation of the Academy Award for Best Animated Feature Film when they wouldn't have been cast in the live-action adaptations of Disney's films if the original animated films never existed.