CCSU School of Business Earns Accreditation Again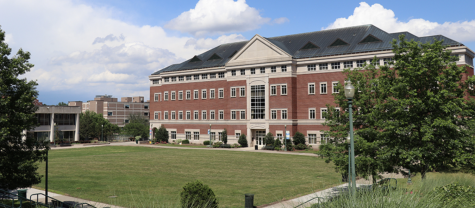 On Monday, April 12th, CCSU President Zulma R. Toro emailed the student body with exciting news; CCSU's School of Business has again been accredited by the Association to Advance Collegiate Schools of Business (AACSB), an accreditation organization known as the world's largest business education alliance. 
The AACSB was founded in 1916, and for more than a century, the organization has been providing accreditations to schools of business around the country, something that is very important for educational institutions to prove that their curriculum is valuable. 
The process of becoming accredited is extremely rigorous. Schools, colleges and universities undergo intensive assessment of curriculum and mission. They must demonstrate things like strategic management and innovation, support for learners, faculty, and staff and up to 20 other standards. 
Accreditation agencies look for different attributes depending on the type of school, and most specialize in certain kinds of learning institutions. For example, all accrediting institutions hold that schools must have a clearly defined mission aimed to better educate and serve students. 
Additionally, almost all institutions commit to periodic and unannounced external reviews as well as a rigorous internal review program, ensuring standards are continuously met. 
This process is tough, but rewarding nonetheless. To be accredited is to be officially authorized and approved for meeting high educational standards. For this reason, the achievement of accreditation by CCSU's School of Business is cause for celebration. 
"This achievement is impressive and speaks to the dedication, hard work, and talent of the school of business faculty, administrators, and staff", President Toro wrote in her email. 
It is an effort of the entire business school staff and faculty, and a reflection of that effort and hard work. A process of deep internal focus in order to implement the high standards needed. 
"AACSB accreditation places Central's School of Business among the world's best business schools", President Toro said in the release. 
This accreditation will continuously empower CCSU students, faculty, and staff to venture outside of their comfort zones as any business-minded person should. It should be engaging, and incite innovation, and strengthen the business education here at CCSU. 
To earn and maintain the accreditation, the School of Business continuously met 15 standards that, in a nutshell, assess management and support of students and faculty. Institutions that become accredited hold the status for five years, and CCSU was first accredited by AACSB in 2013. 
It may seem like a short amount of time; however, accreditation has a huge amount of importance. When students graduate and begin to look for a job, employers take into consideration the school they attended, and whether it is accredited by a reliable agency. 
If an individual's degree is from an institution that has questionable accreditation, employers will question the validity of the degree and the individual's potential as a good candidate for the open position. It can also be hard to transfer credits from an institution that is not accredited. 
An additional celebratory aspect is the fact that accreditation is a voluntary evaluation process. Institutions willingly go through these processes to continue to maintain standards of educational quality and deliver to the students. Accreditation is an effort to enhance and sustain the quality of education and service to students. 
What CCSU's School of Business displayed is their dedication to their students by pushing themselves to meet these standards and gain this status once again.  
In a news release following the announcement of accreditation, CCSU School of Business Dean, Dr. Joseph Farhat, noted, "AASCB accreditation is a seal of academic excellence that demonstrates our commitment to meeting the highest international standards in business education, including teaching, research, curricula development, and student learning". 
"We are so proud of our faculty for their commitment to the process of continuous improvement, and we congratulate our faculty, students, staff, advisory board, and alumni on this accomplishment". Dr. Farhat concluded. 
President Toro reiterated that this is an indication of prestige to prospective students, their families, and business partners that the CCSU community delivers the education hard-working students deserve.