Support Black Owned Etsy Businesses
 Every month is a great month to put money in the wallets of Black creators. However, Black History Month is an especially good time to do so. 
All the businesses mentioned below are part of the "Black Owned Etsy Shops" community on Etsy.com.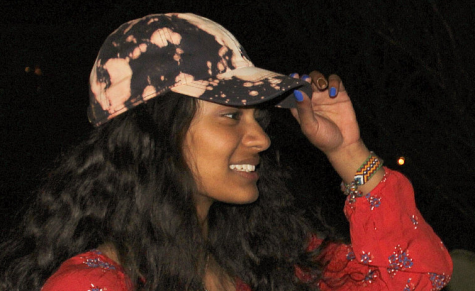 MalaikasHats
Malaika Wanjihia from Baltimore makes custom "tie dyed, decolorized and distressed hats."
"Hi! I'm Malaika Wanjihia, I design and distress all the hats myself and take my time to work on each hat," Wanjihia wrote in her shop member description. "I used to just make hats for myself for fun and realized other people appreciated them as well, so here I am."
This shop has been active since 2020 and has an average review rate of five stars.
"Love it! My nephew is going to absolutely love this hat!" A review from Etsy user "Venus" said. "Hat came promptly and pic doesn't do it justice! Nice craftsmanship!"
These hats come in a wide variety of colors and styles, selling for $15 each. You can find Wanjihia's shop by typing "MalaikasHats" into Etsy or by clicking here.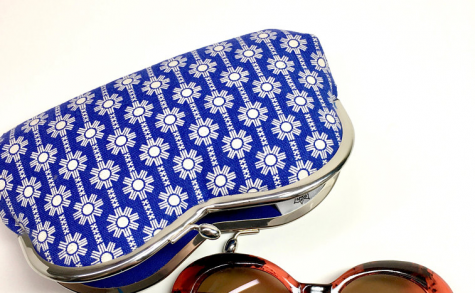 nicoleleedesigns
Nicole Lee of Richmond, Virginia designs handbags, totes and more recently, face masks.
"I've been crafting and DIYing since I could hold a lump of Play-doh," Lee's member description reads. "The design bug bit when I received Fashion Plates as a kid. Although, I didn't own a sewing machine until a week after I enrolled for my fashion degree, it's been 17 years of sewing."
Lee's dogs are listed as members of the shop as well. Howie is a scrap collector, D. Dobson is a studio intern and B. Brown is an assistant.
Lee has been a member of Etsy since 2006 and has made over 1,000 sales on nicoleleedesigns. Prices range from $10 to $50, depending on the item. The average review rate is five stars.
"This wallet blew me away! It arrived in the most gorgeous packing tissue & was a joy to unwrap," a recent review from Etsy user "Amelia" said. "I was surprised at how soft the wallet was & how simple the mustard with gold flecks was, yet highly elegant too. Had it out with me a day in the grocery store & getting loads of compliments. This is a fav for sure & I'm really picky with wallet quality/simplicity/feel."
To browse Lee's selection of products, search "nicoleleedesigns" on Etsy or use this link.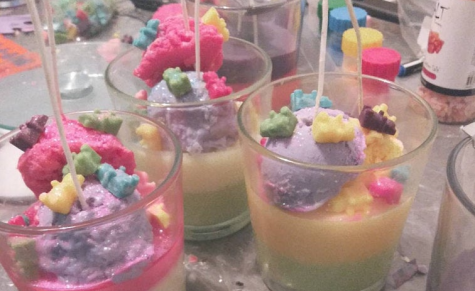 ScentedEndearments
ScentedEndearments is a fairly new Etsy shop, selling candles. Examples of scents include hot apple pie and black raspberry vanilla. Prices range from $14 to $45, depending on the item you purchase.
Each month, ScentedEndearments gives away a candle to one of their loyal customers.
"I like to be able to show my customers how much I appreciate them. Every month, I have a raffle of my customers who purchased two candles or more," the owner explains on the Etsy site. "For each purchase of at least two candles, the customer's name will be entered into the drawing! The customer will be contacted and they will be asked to choose which active listing they would like as their prize."
The average item review is five stars and despite only being open since last October, the shop already has over 50 reviews.
"Amazing quality and great scent," an Etsy user by the name "Julia" said. "Bought these as gifts and can't wait to give them to others! Seller was a fast communicator and very kind and helpful! Thank you!"
To order from ScentedEndearments, type the shop name into Etsy or click here.
Visit these shops, or browse the other shops from the "Black Owned Etsy Shops" community.