Play the Hits! Installment One: February 1985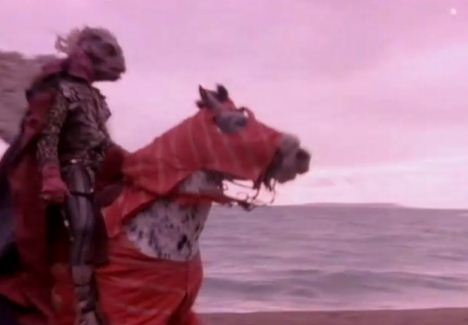 Welcome to the first edition of a weekly column, "Play the Hits!"
Each week, we will pick a random year and go over the top five from the Billboard Hot 100 for that week. All archives used for the rankings come from billboard.com.
For our first edition, let's travel back to 1985. We'll be taking a look at the top five from the week of February 3-9. All videos linked are provided by Youtube.
5. Boys Of Summer – Don Henley
Coming in at number five we've got a solo track the Eagles' drummer and lead singer, Don Henley. Henley's vocals are accompanied by a now infamous riff done on a synthesizer, as well as some muted guitar plucking. This song, along with others, almost feel like a time machine into the time of its recording, it's just so perfectly '80's. When Henley demoed this track to Tom Petty, Petty scoffed at the heavy use of synthesizers, something that was not seen as very "rock and roll" for the time. Despite Henley's departure from the rock sound of the Eagles, he lays down a catchy tune on "Boys Of Summer" and as he always did with the Eagles, he wrote some great lyrics to accompany them.  It's a classic "old dude reminiscing" song á la Springsteen's "Glory Days." The subject of the song is cruising around as summer begins to wind down. He thinks back to his past love, how he messed things up and how he wishes he could go back to her. Henley won a Grammy for the song in 1986 for Best Male Rock Vocal Performance. In 1985 the music video won video of the year at the second-ever MTV Music Video Awards.
4. Lover Boy – Billy Ocean
This song is awesome. It's like a disco, funk soul mash up and it just works so well. A rocking guitar riff with some over-the-top synths play over Ocean's pleas to someone to let them be his lover boy. This one surprisingly had a guitar solo that didn't really fit with the rest of the song, but the instrumental interlude that preceded it was perfect so I will forgive that. Looking past the musical part of the song…this has to be one of the weirdest music videos I have ever seen. Please, watch it if you haven't before. Ocean is seen singing in some sort of hologram, but the video is highlighted by an alien on horseback in a space bar trying to pick up another alien. The couple ride off on said horse as the video ends. Yes, I'm serious and yes I don't know what to make of it.
3. Careless Whisper – Wham! with George Michael
Quite possibly the most iconic saxophone riff of all time, and that's not hyperbole. George Michael's 1984 hit reached number one in 25 different countries. The song and infamous sax riff were composed when Michael was a child and the song was one of the three that Wham! recorded for the demo tape. It's the quintessential 80's love ballad. The great albeit cheesy saxophone, the smooth guitar backing, the synth and of course Michael's fantastic voice bring this song to another level. This one might be my favorite from this week's five, I don't care how cheesy you think it is.
2. Easy Lover – Philip Bailey with Phil Collins
What a tune. What a collaboration. Two of the '80's best, Philip Bailey of Earth, Wind and Fire and Phil Collins of Genesis unite for this classic song. The gripping bass-line, Bailey and Collins harmonization and Collins' classic drums. The story behind this song is as interesting as the song is catchy. Collins was hired to produce Bailey's solo album Chinese Wall. According to Collins, Bailey asked Collins to write a song with him at the end of the session. The styles of Collins and Bailey compliment each other perfectly here; the song sounds like a battle over who could hit the perfect note. The two came together and recorded this five-minute hit that night. Collins went on to say in a Rolling Stone interview that the "song doesn't sound like any particular era. It's just fantastic."
1. I Want To Know What Love Is – Foreigner
And finally…we've reached number one. Foreigner certainly took a step away from their original sound with this one. I mean, "Jukebox Hero" sounds like a completely different group. Though the band's rock and roll sound was successful with their debut album 4, "I Want To Know What Love Is" brought Foreigner to otherworldly heights. The love ballad came to lead singer Mick Jones during a late night writing session and features back up vocals on the chorus from the New Jersey Mass Choir. The song is endured as one of the greatest rock ballads of its time and sold more than 20 million copies in the United States alone. It's also been covered 34 different times from artists the likes of Mariah Carey to Alvin and the Chipmunks. The booming chorus accompanied by the choir is a perfect accent to the slower, more subtle approach Jones takes to the verses. It might be a bit overplayed by now, but there's no doubt it was deserving of the number one spot in 1985.
Thanks for reading along for the first edition! If you've got any years or weeks you'd like to see covered, shoot me an email at [email protected]