It's Never Too Late To Get Spooky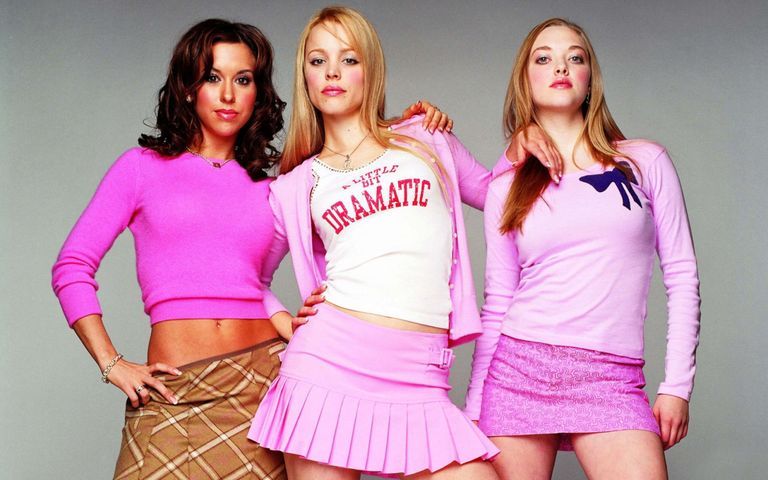 There are only just a few more days before the spook-fest of Halloween truly begins and if you've changed your mind about celebrating this year's trick-or-treating, don't worry, here are five last minute costumes:
Agents J and K from the "Men in Black" movies make sure to neuralyze the situation. (Sony Pictures)

Men In Black [M.I.B.] : Though the movie is definitely worth watching too, it's nothing to just put on a suit and a pair of shades to seal the deal. If you're worried about being a woman, "M.I.B. 3" has surely cleared the air about a woman in the field, so go for it! A strong recommendation is to bring a friend with you because what's Will Smith without Tommy Lee Jones? If you have a dog, PERFECT! Bring them too.

Pinterest

Sandy: Yes, Sandy from "Grease." If you're tired of being a cat or witch every year but love yourself some leather, then Sandy is your girl. This look is for the rock and rollers or musical lovers who adore an all black ensemble, red lipstick and some pumps to match. Plus, who doesn't love Sandra Dee?! And if you have a handsome stud willing to be T-bird Danny then this is a definite winner.

Country Living

Mean Girls – Believe me, everyone will know who you and your girls are in these costumes, especially if the love for pink is real. All that's required is a simple top that still screams slightly dramatic with a ruffled skirt that still gives early 2000 vibes. Don't forget, "on Wednesday's we wear pink."

Mary Poppins – This is a throwback for all generations! Seriously! Mary is everything simple and if you can't find the items you need in your own closet don't forget your mom's and grandma's. Dazzle the British nanny's look up with a nice hat, button down shirt (you can even use a shoelace as the bow), knee-length flowing skirt, sophisticated yet preferably kitten heels for walking, an umbrella and grandma's beloved purse. And remember, "just a spoonful of sugar helps the medicine go down."

IMDB

Arthur – "Really?" is probably what you're thinking but this is last minute and all you need is a pair of denim jeans, converse, rounded brown glasses, a yellow sweater —it can be orange because well it is nighttime —and an ear headband if you're lucky. This look is definitely meme worthy and you'll know a true friend if they can recognize Arthur from afar.