The Sisters May Be Making A Comeback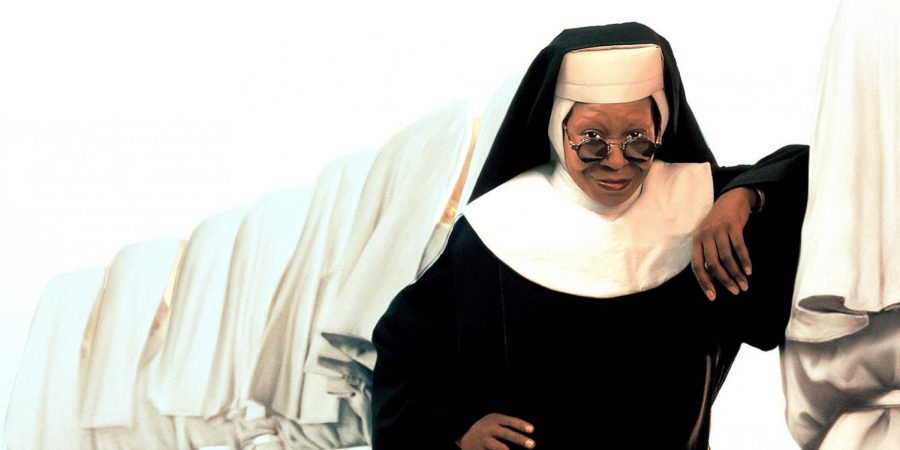 The 1990's classic "Sister Act" is possibly on its way back for another film, forming a trilogy with "Sister Act 3," 27 years later.
Whoopi Goldberg dropped the bombshell during a virtual appearance on "The Late Show With James Corden" , and the news has trended everywhere, especially on Twitter — where GIFs are going insane in the comments and celebration tweets are very much alive.
"For a long time they kept saying no one wanted to see it," Goldberg said, "and then quite recently it turns out that may not be true, people might want to see it."
When the first film came out in 1992, it brought in over $230 million to the box office. Viewers follow hilarious lounge singer Deloris [Goldberg] as she is on run from her mobster boyfriend after watching him commit a crime and is relocated to the last place anyone would ever expect: a Catholic church.
The best part, other than Goldberg herself, is her cast members: the unforgettable Reverend Mother [Maggie Smith] and the sisters that show there is more beyond the stereotypes of nuns that were perpetuated during the 90s and into the 2000s.
Goldberg, 64, gives hope as she tells that she's "working diligently to try to figure out how to get the gang together and come back."
The Disney movie is for all generations to enjoy again or for the first time. If you're looking to prepare for the third film, you can stream the first two "Sister Acts" on Disney Plus.
Hopefully this cinema trio is coming your way soon, if everything falls together seamlessly with the cast.
"It's fun and [the movie] feels good and you know, nobody's mad. It's just like to listen. Bad singing, great singing, okay singing and then nuns," Goldberg said. "What's better than that?"
Keep an eye out for the future of Sister Act 3 and the exciting reactions that will follow while the anticipation is sky-high for the third comedic-musical coming your way.
Be warned, with your possible high anticipation for this film, I must inform you that this great movie may not be ready for the next few years. This is the best time to prepare yourselves for the excitement that awaits us, Goldberg and all the sisters.