A Boo-Hoo Halloween!
Pixabay
With six-foot distances being the new normal in our world, there's one holiday that has never been known for space until now: Halloween.
The October 31st tradition of costumes, trick-or-treating, egging and just hanging out with friends has been around for centuries. A peek in almost any historical site would inform you about 2,000 years ago back to the ancient Celtic festival of Samhain in the area known as Ireland, northern France and the United Kingdom is when and where the observation of the day had spawned from.
However, we will keep this brief because there is hope for this Boo-Hoo Halloween — COVID edition.
Businesses still need to make money off the holidays we know and love. Many have gotten their wheels turning, for just the right price, for you and your family by maintaining the mandated six-foot measures for just about all ages: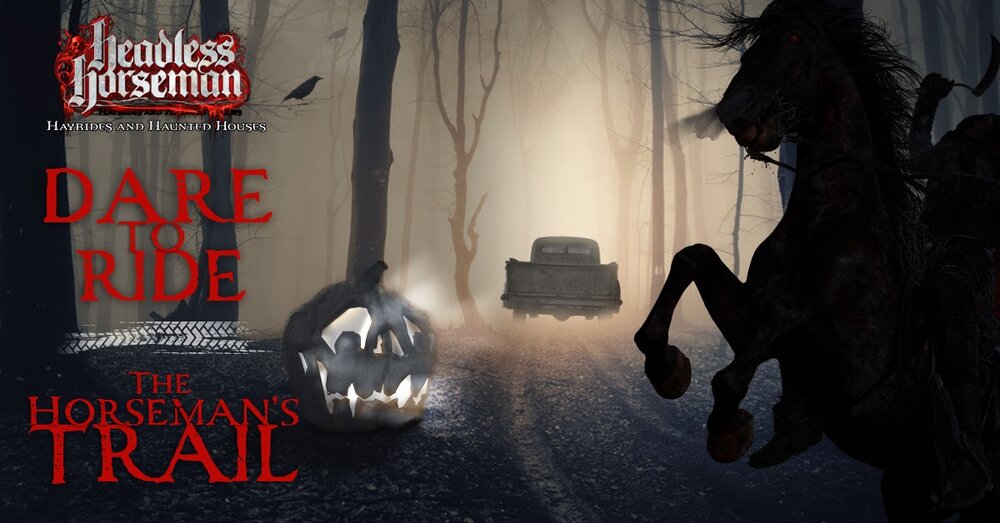 @headless_h5
Dare to Ride The Horseman's Trail in Ulster Park, New York 
Welcome to the new haunted drive-thru. Although this is a bit of a drive outside of Connecticut, it is worth the risk if you are one for a serious scare. The event revolves around the infamous Headless Horseman, that always seems to give me the chills on his navigational skills.
Weekend visits will be available from Oct. 2 to Oct. 31; the trip is an exciting new experience that will leaving you rushing to tell your friends when you go back home. If you worry about taking the little kids, they also provide a drive-thru called "A Tiny Taste of Terror" on the second and fourth Saturday of this month.
For just $40, this experience is yours — tempted yet? If not, just think about how bringing your friend who hates being scared would hilariously react. You can purchase your tickets online at headlesshorseman.com
Mark Twain House
Graveyard Shift Ghost Tours at the Mark Twain House & Museum, Hartford CT 
If you are anyone from the area or keen for history, you have heard of or visited the ancient Mark Twain House & Museum. This year for our Twain spooks, they will be hosting the Graveyard Shift Ghost Tours that will detail haunted history, Victorian spiritualism and Mark Twain's supernatural interests.
If there's one thing that I know is scarier than someone popping out of nowhere, it's being scared with facts in a historic home. Tickets range from $18 for children under 16 and $26 for adults; children under the age of 10 are not permitted. The Ghost Tours are available starting the 9th of October with a strict time of 5 p.m. to 6 p.m. Reserve your spot here.
Mill Museum
Nightmare on Main at The Mill Museum, Willimantic CT
Nightmare on Main is a tradition at the Mill Museum that they made sure to continue, despite all conditions changing the location to The American Thread Building in Windham Mills to maintain social distancing. The theme this year is "MONSTERS — BEWARE!"
There will be six different scenes revolving around the monstrous actors who have prepared for this role and surely don't plan to fail, since Nightmare on Main is always a hit. Much like the Mark Twain spooky ghost tours, Mill's scenes revolve around history with a terror twist that will keep you on your toes. The maximum capacity in a group is eight for $15. Don't wait too long; tickets are already selling out; get yours here.
NOTE: MASKS ARE REQUIRED AT ALL OF THESE EVENTS. NO MASK, NO ENTRY.