Sports Won't Let BLM Be Forgotten Nor Should It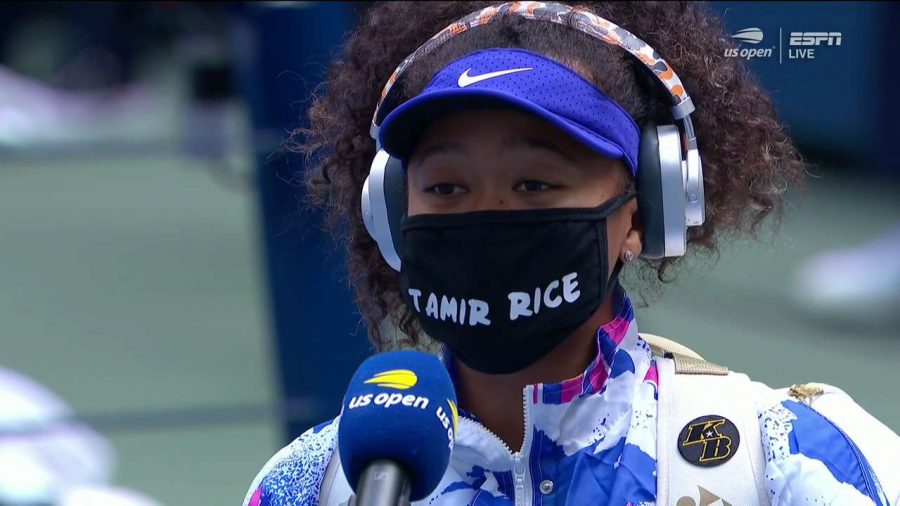 With several sport leagues resuming their seasons, many televisions are being switched back to ESPN. But for those looking to just watch a game, they have much more in store as sports have begin to draw more focus to racial injustice.
Though athletes have used their platforms to send various messages and support for social movements in the past, it wasn't until four years ago when Colin Kaepernick, former San Francisco 49ers quarterback, took a stand against racial inequality that oppression of Black people in America was truly addressed.
As he began kneeling during the national anthem at NFL  games, Kaepernick sparked a frenzy amongst many conservatives and right-winged Americans, which later led to his unemployment. Despite the controversy of his subtle gesture, Kaepernick was able to spark a conversation that needs to be discussed: systematic racism runs rampant in American culture.
"I am not going to stand up to show pride in a flag for a country that oppresses Black people and people of color. To me, this is bigger than football and it would be selfish on my part to look the other way," Kaepernick said when questioned about his silent protest. "There are bodies in the street and people getting paid leave and getting away with murder."
With victims of police shootings like George Floyd and Breonna Taylor finally being recognized, a call for justice from athletes and other sports figures is needed now more than ever. Seeing support for the Black Lives Matter movement is what will make a difference and while some sport fans argue that professional athletes shouldn't intervene with such "politics," I would argue that those fans are wrong.
In fact, it is likely that due to the extreme circumstances of the coronavirus pandemic, professional athletes have a larger influence now as they are drawing in the most attention. According to Nielsen data, cited by the NFL, the league's has an average of 16.5 million people tuning in to watch games every week.
Enjoying any game is great but in today's political climate, we need more than that; athletes need to take advantage of their platform and stand against racial inequality as it is pivotal to changing the systematic racism in America.
In the past week alone, various people involved in sporting events have answered the call to action and are taking their own approach to show support for change, much like Kaepernick did years before them.
Musical duo Chloe x Halle gave a moving rendition of the national anthem during Thursday's 2020 NFL Kickoff, with Kansas City Chiefs and Houston Texans; the talented sisters carried beautiful harmonies and their vocals truly captured audience's attention but it was their shirts that made the performance unforgettable.
In support of the BLM movement, the duo wore shirts honoring Taylor and Floyd. Chloe, 22, wore a top with an image of Taylor with the words "Say Her Name," as Halle, 20, wore a similar shirt but with a picture of Floyd and the phrase "Rest in Power."
Though the performance was pre-recorded, their message continued to deliver heavy significance as many players on the Chiefs linked arms with one another, with defensive end Alex Okafor taking a knee and raising his fist to the sky.
Just days later, Derrick Henry, running back for the Tennessee Titans, made a significant statement as he arrived in Denver wearing a suit with the stripes of his jacket and matching pants bearing the names of victims of racial injustice.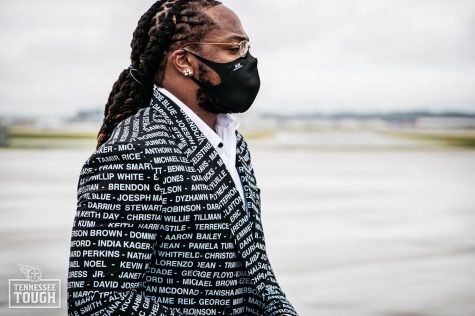 But football games aren't the only place to witness athletes make a stand.
Names of other victims, like Floyd and Taylor, were seen again at this year's U.S. Open, this time on the face masks of professional tennis player Naomi Osaka. As the young athlete secured her third Grand Slam title, she wore seven different face masks during the annual tournament rounds, each one memorializing a Black person who was a victim of racial injustice.
Along with Floyd and Taylor, Osaka called attention to Elijah McClain, Ahmaud Arbery, Trayvon Martin, Philando Castile and Tamir Rice as well.
When prompted what was the message she was trying to send with the masks, Osaka simply said "well, what was the message that you got is more the question?" Osaka's response left the reporter dumbfounded to say the least, but it was the most appropriate thing to say.
Delivering the message is half the battle, but the harder part is having it comprehended. So before you tell athletes to "stick to sports," think about this: are you mad at the athletes for using their platform, or mad about what they are using it for?
About the Writer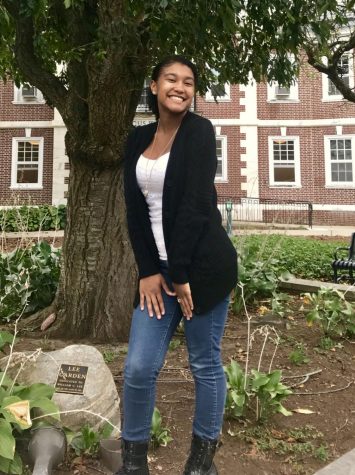 Isabella Chan, Editor-In-Chief