The Rundown On Love In "90 Day Fiancé"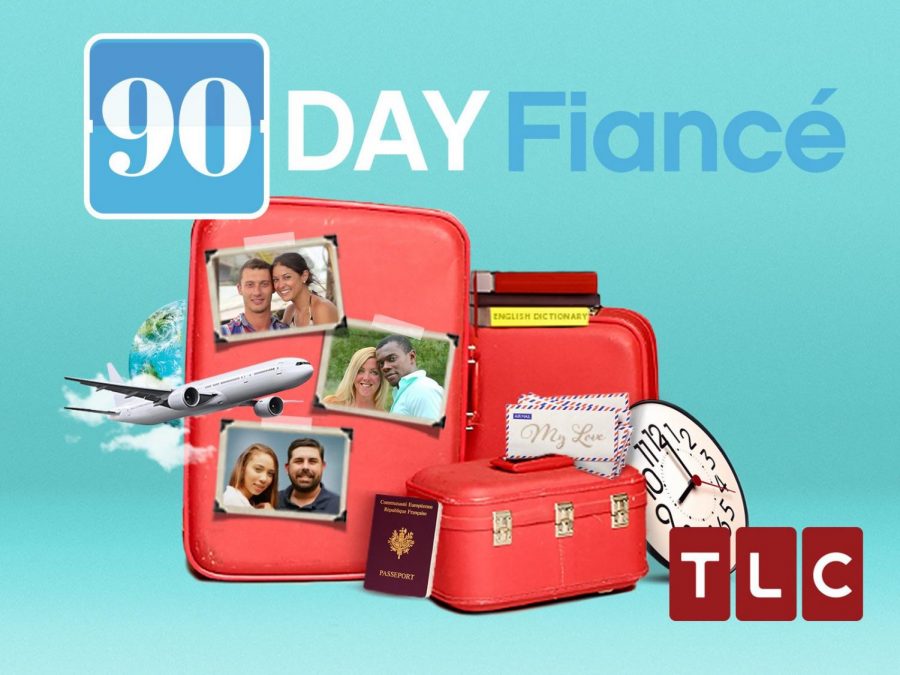 Love has no border as it will bring people together and allow them to build beautiful, positive memories together. Love is a force of nature that people can and cannot control the direction it will take them.
On the TLC reality television series "90 Day Fiancé," viewers can see love blossom as they follow couples navigate the K-1 visa process, which is an American citizen petition for a foreign beneficiary to enter the United States. Once the process becomes successful, the couples have 90 days to decide if they will get married. Otherwise, the foreign national will be asked to leave the country. 
Because love is magical and mysterious, these men and women will face their fears and travel halfway around the world to meet that one person they love. It's not hard to imagine that the long-distance relationship will not be comfortable.
These couples face all kinds of challenges that will sometimes be difficult to overcome, including face culture shock, language barriers, lack of financial stability, age differences and skepticism from friends and family just to name a few.
Currently, "90 Day Fiancé" is on season seven and has seven spin-off variations of its original series. Some of which are:
Starting with "90 Day Fiancé: Happily Ever After," which documents the ups and downs of the couples after the marriage.
Next is "90 Day Fiancé: Before the Days," which follows the couples who met online but have not started the K-1 visa process.
Another spin-off is "90 Day Fiancé: What Now?" gives an update on the past couples that have been on the show.
"90 Day Fiancé: The Other Way" shows a dedicated moment where the American partner permanently moves to their partner's home country.
"90 Day Fiancé: Pillow Talk," is a reaction part featuring previous cast members reacting to the Happily Ever After series .
"The Family Chantel"  focuses on the relationship of season four couples; Pedro and Chantel and their immediate family.
Lastly, there is "90 Day Fiancé: Self Quarantined," which presents the lives of previous couples during the COVID-19 pandemic.
If you're still unsure on what the show may offer, take a look at some the more iconic couples from the series below.
Tiffany, 27, (Frederick, MD) & Ronald, 29, (South Africa)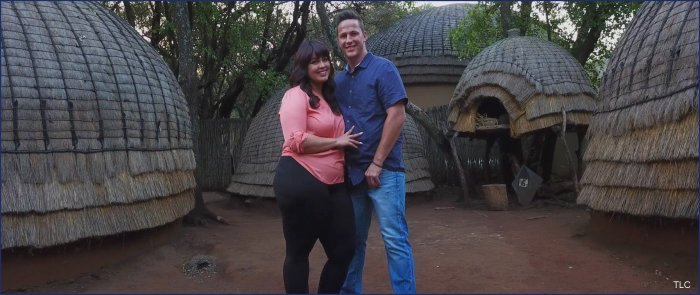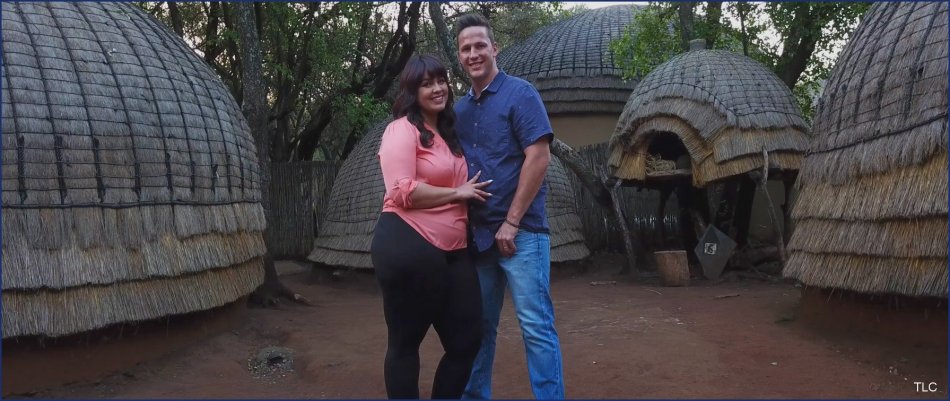 On a trip to South Africa, Tiffany met Ronald and the two fell in love. Ronald quickly proposed and she said yes! However, Ronald was not completely honest about his lifestyle, which included a gambling addiction and a criminal record. Because of this, Tiffany was in a difficult position and had decide whether she still wanted to marry a man who might be dangerous to her eight-year-old son.
Paul 35, (Louisville, KY) & Karine 22, (Brazil): Paul loves young Karine so much that he would do anything to make sure the relationship grows. But that does not mean their relationship is perfect. The couple has had their ups and downs; they were expecting their first child together but Karine later had a miscarriage. After their loss, Paul had to return home to make money – soon after, Karine found out she was pregnant again.
Corey 31, (Mill A, Washington) & Evelin 26, (Ecuador)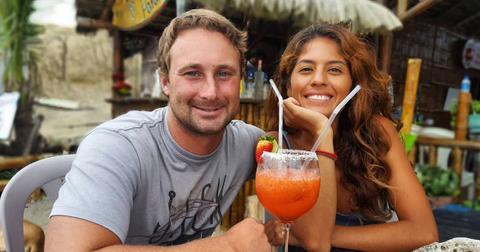 Now, Corey is an adventurous man who loves to travel. He first met Evelin while on a trip to her small village in Ecuador. They dated for four years and then Corey wanted to take the relationship to the next level. Unfortunately for him, Evelin does not want to live in the U.S. so, Corey must decide if he will pack his belongings and move to Ecuador or leave behind their love. 
Deavan 22, (Salt Lake, UT) & Jihoon 29, (South Korea): Deavan is a mature, single, young mother to her three-year-old daughter. After meeting on a dating app, Jihoon flew to Utah to meet Deavan; shockingly Deavan became pregnant after their initial meeting. While she hopes to get married and move with Jihoon to South Korea, the couple is facing some external challenges. The idea of marriage became an issue when Jihoon's parents stated they may not bless the couple after the dishonor of getting pregnant out of wedlock.
Laura 51, (Eustis, FL) & Aladin 29, (Qatar)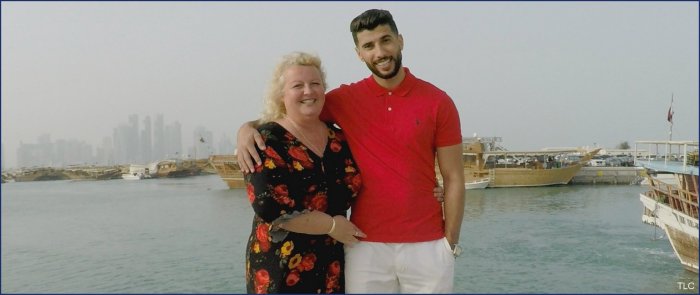 As mentioned earlier, love has no limitation, including age. Soon after virtually meeting on Facebook, Laura traveled to Qatar to meet Aladin in person for the first time. Aladin is a young, handsome personal trainer while Laura…well she lets her insecurities kick in a lot during their relationship. Despite this, Laura loves this young man and prepares to leave her only son and two dogs behind to move to Qatar, where she has to live a conservative and restrictive lifestyle.
Jenny 60, (Palm Springs, CA) & Sumit 30, (India): Before Sumit, Jenny struggled in her past relationship with her husband —to put it lightly, it did not end well. Jenny now hopes to fall in love with someone who might heal her from the past relationship but will Sumit's traditional Indian parents let their son date and marry someone half his age? Of course not. Hoping to change their mind, Jenny decides to make a bold decision and permanently moves to India, leaving her children, grandchildren and friends behind.  
Inside "90 Day Fiancé," we see that love has no boundaries. However, the stories and experiences each person brings into the relationship will make a difference in the long run. So throughout the series, be sure to keep an open-mind and have a healthy sense of humor because you'll need it to get through some of these relationships.