Boseman Forever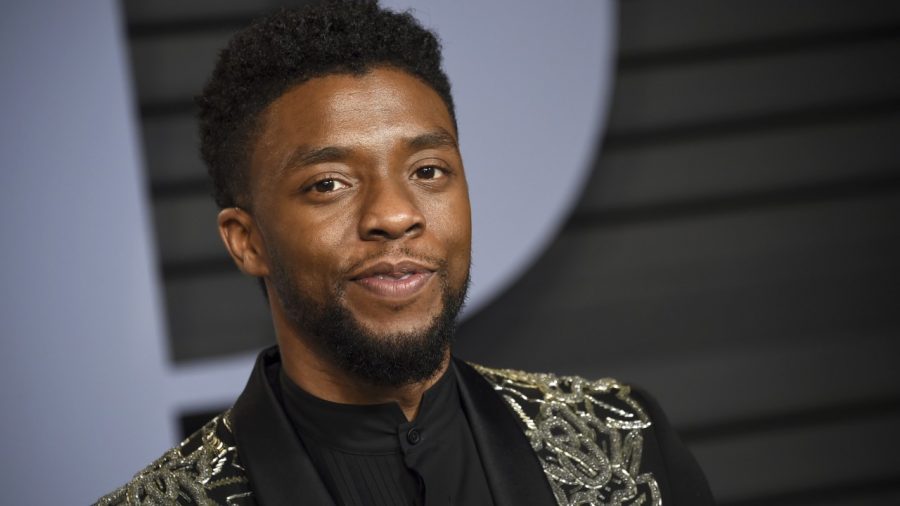 "Receiving an award for playing a superhero is amazing, but it's even greater to acknowledge the heroes that we have in real life," Chadwick Boseman said while accepting his MTV Award for Best Hero. Moments later, he gave his award to James Shaw Jr., a man who fought off a gunman in an attack at Waffle House, saving the lives of his fellow restaurant-goers.
Boseman has never been shy to give praise to those he viewed as heroes. In his film career, he showed respect for several Black leaders, such as Thurgood Marshall, Jackie Robinson, and James Brown, by telling their life stories and highlighting their fights against racial injustice.
In his last on-screen role, Boseman starred in Spike Lee's "Da 5 Bloods," as the fallen leader of a small group of African-American soldiers during the Vietnam War. The film touched on the irony of Black soldiers fighting for freedoms that their country denies to them every day.
Boseman was more than just the characters he played. He is a hero in his own right. Though his unforeseen death from stage four colon cancer halted his journey at 43, the late American actor certainly did not lose any battles.
In the past, Boseman admitted that getting roles in Hollywood was never easy, especially being a Black actor. But despite his challenges, he refused to accept roles that permitted cultural stereotypes and even questioned the show's producers for pushing such messages.
"Sometimes, you need to get knocked down before you can really figure out what your fight is and how you need to fight it," Boseman stated in his commencement speech at Howard University's 2018 graduation. "When I dared to challenge the system that would relegate us to victims and stereotypes with no clear historical backgrounds, no hopes or talents when I questioned that method of portrayal, a different path opened up for me, the path to my destiny."
His lead role in Disney's "Black Panther" shook the cinematic world as it took unprecedented strides for Black cinema.
The film, directed by Ryan Coogler, followed Boseman's T'Challa as he becomes the king and protector of Wakanda. This technologically advanced, civilized African society hides its success from the world to remain neutral and unharmed. But as T'Challa takes the throne, he is faced with family secrets, betrayal and a decision that may change Wakanda's future forever.
The Afro-futurism of the fictional nation of Wakanda, coupled with a cast of primarily ethnic minorities playing high-powered and respected individuals, was practically unheard of before in movies and drew in audiences from around the world.
There was no denying the success of the film as it soared in the global box office, making more than $1.3 billion, and would become the first Marvel Studios film to receive an Oscar nomination for Best Picture. Later at the 2019 Screen Actors Guild Awards, "Black Panther" won the award for Outstanding Performance by a Cast in a Motion Picture, and while the film won awards for its entertainment value, it was also inspiring.
Boseman's embodiment of Black Panther was profound and resonated with people of many backgrounds, especially because the film crossed many boundaries.
From its ability to embrace traditional African culture and highlight the beauty of ethnic women to tapping into ideological debates within the Black community —specifically, if peace or violence is the best form of action against racial injustice — "Black Panther" is a cultural phenomenon.
I, myself, was transfixed by the film and mainly because of what actors like Boseman brought forward. After seeing his previous work in "42," I knew he would bring forth dignity and respect to the role of Black Panther, my favorite Avenger.
Like other cinema fans, I am heartbroken by the news of his passing because while Boseman was inspiring and uplifting us, he was quietly fighting for his life.
"A true fighter, Chadwick persevered through it all and brought you many of the films you have come to love so much. From Marshall to Da 5 Bloods, August Wilson's Ma Rainey's Black Bottom, and several more, all were filmed during and between countless surgeries and chemotherapy," his family wrote in a post announcing his passing.
While I will miss Boseman's talents on-screen and behind the camera, I will never forget the impact he made in cinema. Rather than draw into the stereotypes of Black movies, he moved away from that, touching on racial issues in America and creating a positive portrayal of people of color. He was a trailblazer in his own right.
Though he played multiple heroes on-screen, he was an even better one in real life. Boseman Forever.
About the Writer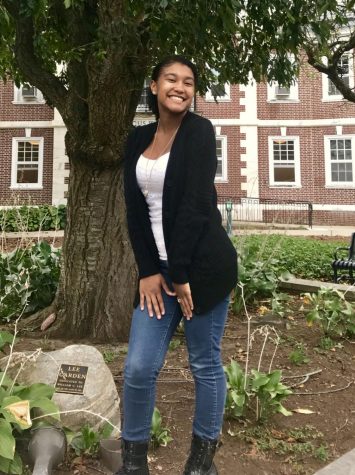 Isabella Chan, Editor-In-Chief