A Senior Year Unlike Any Other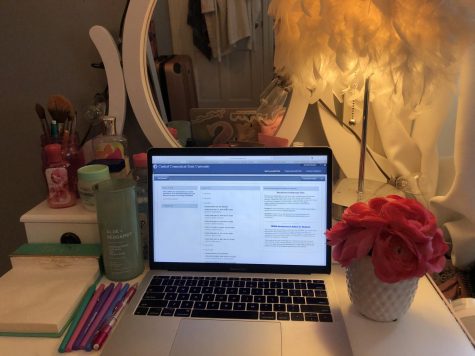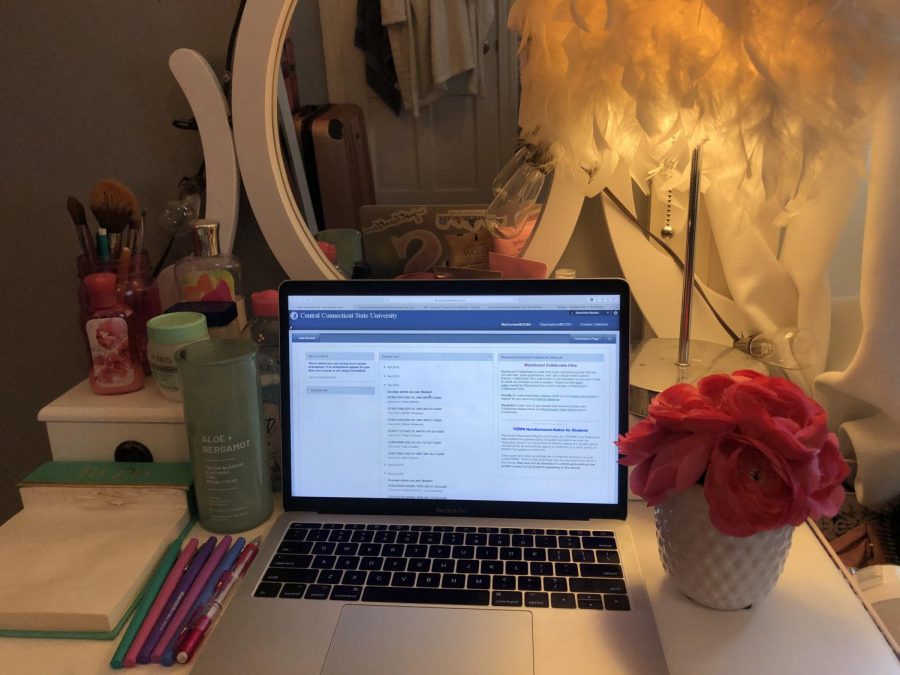 If you had asked me as a senior in high school what I pictured my senior year of college to be like, it'd be the furthest from our new reality as you could get.
I'd always imagined the excitement of stepping foot on campus for my last fall semester ever, greeted by the familiar faces of peers and professors who I've grown to know and respect over my four years at school. 
I'd walk by the buildings that I've created so many memories in, the same buildings in which I got lost in freshman year. I'd head to the library to grab my usual coffee, before meeting my classmates and walking to class rejoicing in being together again for one last year. I'd pick out the perfect outfit for my first day of classes, brand new notebooks and pencils in my backpack, anxiously waiting to be used and to absorb new information.
But instead, I'm in my room, apart from the campus I've grown to call home and the community I've grown to call family. 
The senior year I had envisioned, full of pep rallies, tailgates, sporting games and events, is no longer in the cards for me.
I have COVID-19 to thank for my new "classroom" which also doubles as my bedroom. I have COVID-19 to thank for feeling ripped off because I'm not receiving the same quality of education I'd be receiving if I were in a physical classroom and interacting with others in person.
The typical first day of school pictures with friends will now include an additional accessory; masks.
Though I feel especially ripped off and slighted due to the pandemic, it pains me to consider resident students, particularly freshmen, who are supposed to use this time to meet others and experience living on their own.
The pandemic has been a very unpredictable point in time and there's no telling whether students living in the dorms will have the ability to experience it for the entire year.
Take the University of North Carolina at Chapel Hill, who according to The New York Times, after their first week of classes, announced that it would shut down in-person instruction for undergraduates and move entirely online.
As stated in the article, U.N.C. Chapel Hill began classes on Aug. 10 with 30,000 enrolled students. But after signs of coronavirus exposure began to grow —with 177 students isolated after testing positive COVID-19 and another 349 students in quarantine because of possible exposure — the university transferred to a primarily online learning setting.
U.N.C. Chapel Hill announced it would help students leave campus without financial penalty. Though a nice gesture, it does not diminish the fact that students will be missing out on the social experiences that every college student desperately craves.
Hearing news like this, so soon into the semester, makes me wonder what the outcome will be for Central.
I can only hope that my fellow peers will take the pandemic seriously and respect the rules the university has put in place to promote the health and safety of the entire community.
I can only hope that we can all work together to nip this in the bud, so to say, and follow the rules now so to possibly have a normal spring semester.
I will admit this is probably wishful thinking, but as a senior who is trying to come to terms with the fact that I have one year left of college, I'm holding on to hope that we can turn things around. 
This is a senior year unlike any other.
While I normally embrace change and excitement, this is the first time I am craving normalcy. I'd do anything to be able to sit in a classroom again and experience all that comes with being a student… in person with my fellow peers.