Where Will A Postponed Olympics Leave Simone Biles and Her Legacy?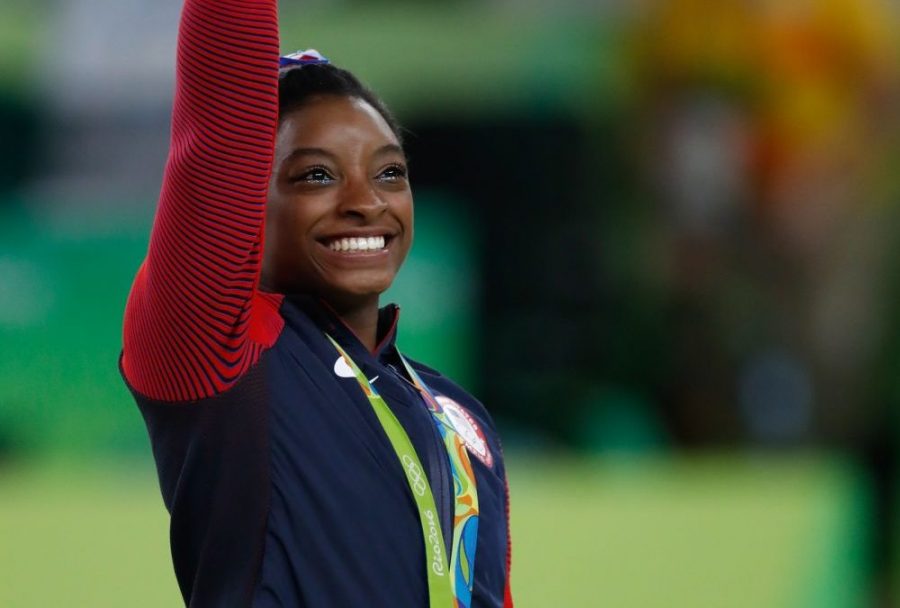 It was during training that Olympic Gold Medalist Simone Biles, and a small group of her fellow elite gymnasts, found out the 2020 Olympic Games would be postponed due to coronavirus concerns. While the news was expected to come sooner or later, it still hurt to hear.
"I really didn't know what to feel, I kinda just sat there and I cried, but ultimately it was the right decision. We need to make sure that everyone in the U.S. and around the world is healthy and safe," Biles stated in an interview with the TODAY show.
The heavily decorated gymnast made herself a household name with her ability to make gymnastics look almost effortless during the 2016 Olympic Games. I, like many others, was in awe of Biles's skills and was looking forward to witnessing them shine again this summer, especially since Biles had previously announced that she was planning to retire in August 2020.
But much like everything else in the world, COVID-19 brought those plans to an immediate halt.
The postponement announcement came after numbers of people testing positive for COVID-19 continued to increase around the world, with the number of deaths rising along with it. The decision left hundreds of elite athletes, including Biles, wondering how it would impact their performance and their ability to compete.
"We have to stay in shape mentally just as much as physically and that will play a big factor moving forward, listening to your body and mind," Biles later stated in the interview. "Physically I have no doubt my coaches will get me back in shape but mentally going another year, that's what's going to take the toll on me and all of us and most of the athletes."
Although I am not an Olympic athlete, I am sure that myself and probably most people are feeling the struggles that many of them are likely going through. The motivation to work hard everyday is dwindling down and the irritability of being trapped at home is taking over. There's only so many at-home workouts and daily walks one can do before they call it quits.
It's no wonder why Biles is wondering if competing is even worth the time next year.
"I haven't decided not to do it, but I haven't really decided to do it," she stated in the Wall Street Journal.
While the 23-year-old would still remain a highly skilled competitor, waiting another year to compete would likely hinder Biles's chances of securing another medal since many elite gymnasts are retired by her age. Competing at 24 would also place her past the prime of her career.
Biles not competing in the 2021 games would mean she would have only competed in only one Olympic Games during her distinguished career. Although her track record is already impressive enough (which includes four Olympic gold medals and one bronze, 21 World Championship medals, two tricks named after her and seven Guinness World Records titles) it would be amazing to see what else she has to offer.
As a fan of hers, I would truly be heartbroken to not see more from Biles. Her gymnastic skills are undeniably amazing but her impact outside of the competition is an even stronger.
As a women, Biles influences young girls to follow their dreams.
As a person of color, Biles gives young children of color a role model to look up to and aspire to be like.
And as a victim of sexual abuse, Biles helps other victims gain strength to share their stories.
Despite being relatively close in age, I find Biles to be inspiring and look up to her too. She represents so many things to so many people, so seeing Biles compete in another Olympic Games would just make her shine brighter.
Attending the 2021 Olympic Games would definitely not be ideal for Biles, and other athletes, but it would be history in itself just witnessing it occur. While I'm sure she will make waves even outside of her athletic career, it would be amazing to see what last tricks Biles would pull out to earn a medal.
About the Writer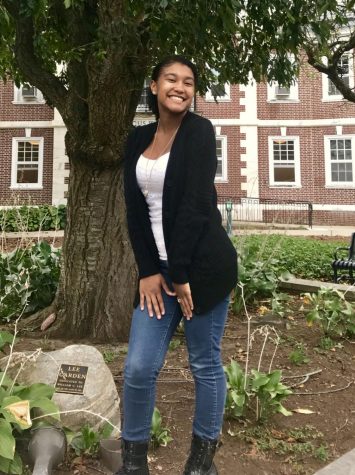 Isabella Chan, Editor-In-Chief