Peaceful Places During Times Of The Corona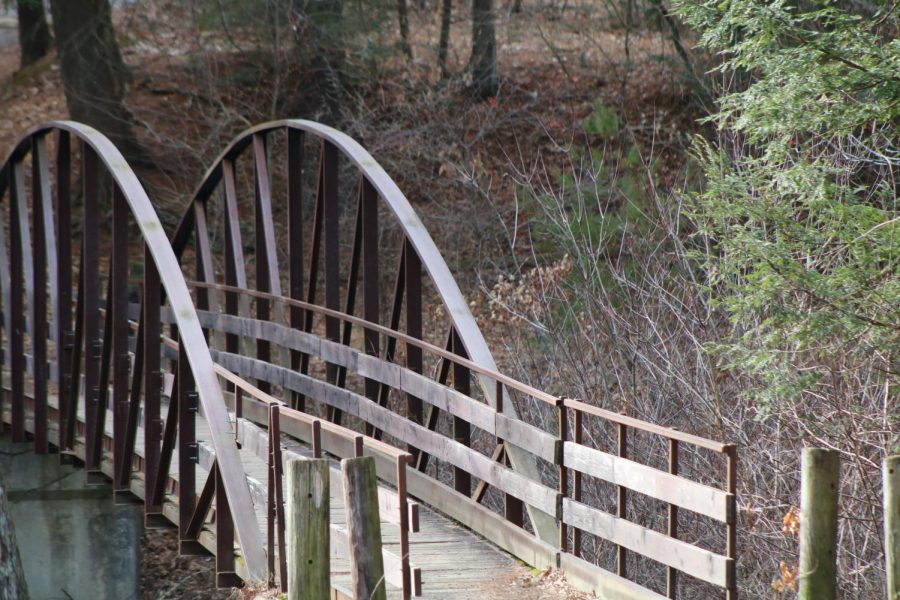 I know things may seem to be gloomy while you're cooped up in the house and your days are all seeming to mesh together, but there's still hope for you to find some peace in the fresh air while keeping your social distance.
Black Rock Park — Watertown, CT
Remember "The Parent Trap?" Well, Black Rock gives me those type of reunion vibes that you can't miss. Their old cabins tell more stories than anyone of us can ever imagine, while the crunching of the leaves and sounds of the waves consume you with the silence that surrounds your entire being. If you want to take a moment, sit and enjoy the scenery, there's enough wooden tables for you to relax and in the moments where you want to stand and immerse yourself further, there's a beautiful bridge to Terabithia [pun intended] that you don't want to miss.
Little Pond Trail — Litchfield, CT
Talk about walking on the edge! Little Pond Trail definitely takes balance to venture to. It offers absolute serenity; the chirps of the birds and pecks of the woodpeckers with a hint of hidden forest action is like music to your ears. On this trail you'll definitely be able to catch some cool dogs living their best lives with their owners or maybe a swan or two if you get really lucky!
Castle Craig — Meriden, CT
Ah, this one was my personal favorite. If you're in dire need of a workout, put on your best boots and prepare for those precious inclines through the Hubbard Park Trails that will lead you to a dragon-less castle. The fresh public water will give you a taste of what unpolluted air smells like and remind you the importance of taking care of our home: Earth. Although the castle may be closed for entrance right now due to COVID-19, the view is still undeniably exquisite and worth the wait. While you look over the entire city, whether in rain, snow or sunshine, the sights that awaits you from your hour-long journey are truly deserving of your time.
By @modernistablog