It Is Not A Goodbye America, It Is A See You Later Alligator.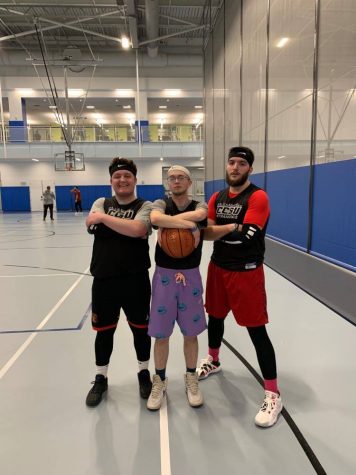 I came to America with a small list of things that I wanted to do: watch a lot of sports and eat a great deal of unhealthy food. I can proudly say that, even with the year ending short, I was still able to tick both of these boxes.
I came back from the United Kingdom at Christmas looking forward to my second semester across the pond. Spring was on its way, with rays of sun peeking through the clouds… and baseball just around the corner. I had got a lot into baseball towards the end of last season and in the offseason, so I was looking forward to see how the fans would treat the Houston Astros — this was after it came to light that they had been cheating and stealing signs.
But that didn't matter. Just like the NBA, the Premier League and all the sports around the world, COVID-19 cancelled the MLB and allowed the Astros to get away with cheating. The baseball season is not going to run as normal, with less time and opportunities for the fans to truly let the Astros know how they feel about their exploits.
However, the worst part of how my year abroad ended was the fact that it was completely out of my control.
I tried to remain the optimist. Even when I was rushed into a hotel room after moving out of the dorm rooms, I thought I could stay in America till May and finish the year how I wanted to. I thought I still had multiple weeks left to squeeze as much out of my trip as possible.
In the seven months that I had been in America, I was truly blessed with the fantastic group of people I had made friends with and I wanted that extra time with them. But I had no such luck because COVID-19 had other ideas.
My Catalan friend and I both looked at each other and said: "We're going home."
It felt like we were in a movie. We picked up the phone at the same time and dialed our family's phone number just to experience a highly dramatic FaceTime and the sad realization that our time in America had reached its end.
Now, I am home.
I realize that I left America, but America has not left me.
Thankfully, I still have my typical English accent that Americans love to impersonate. Much to my brother's delight — who very much enjoys teasing me about how I have "become American"—laughs now when I say "trash" rather than "bin."
One thing I had before I went to America was my passion for American sports. My time in the U.S. only strengthened this passion and, with the help of my friends, I now have a team to root for in the Big 4 American sports.
After how prematurely my time in America ended, it has left me with mixed emotions. As much as it is nice to be back and able to have a home-cooked meal every night, I would much rather be in America eating such a greasy burger that oil comes from the sides at every bite.
I miss the ability to go grab an iced coffee from Dunkin' Donuts and the ease in which you could add a side of fried cheese to any food order. When it comes to fried cheese, America sure knows what to do.
After watching a multitude of Central Connecticut sports games, I now know all the words to the American national anthem, which might be my favorite and least favorite thing that came out of my time there.
One thing I know for certain is that I will be back. So it is not a goodbye America, it is a see you later alligator.