CCSU Cautions People Traveling Out Of State Over Spring Break
As of Monday, March 9, Central Connecticut has taken a number of steps to take precautions against the coronavirus, especially now that Spring Break is around the corner.
The university had already issued to suspend any insitutionally-sponsored travel to any Level 2 or 3 countries and required all of the people that had travel to these countries to self-quarantine for 14 days.
However, now the situation has changed. Connecticut State Colleges and Universities President Mark Ojakian sent an email highlighting new guidelines related to out-of-state travel and the hosting of large campus events, pushing many of the state universities to cancel all institutionally-sponsored travel until further notice including CCSU.
For now, there are no restrictions for employees or students returning to Connecticut from domestic or international countries with Levels 0 or 1. However, students are required to fill out a form and share their destination if they are planning on traveling out of state during spring break, from March 14 to March 22.
When it comes to future events and meetings, students, faculty and staff will have to postpone, cancel or adjust all the ones that are expected to have 100 or more participants through at least April 30.
Ojakian also sent out a reminder of the basic steps to follow to keep oneself and others healthy:
Wash hands often with soap and water for at least 20 seconds. If soap and water are not available, use alcohol-based sanitizer.
Avoid shaking hands as a greeting.
Avoid touching your eyes, nose, and mouth with unwashed hands.
Avoid close contact with people who are sick.
Stay home when you are sick.
Cover your cough or sneeze with a tissue, then throw the tissue in the trash.
Clean and disinfect frequently touched objects and surfaces.
For constant and updated information, visit www.ccsu.edu./coronavirus.
About the Writer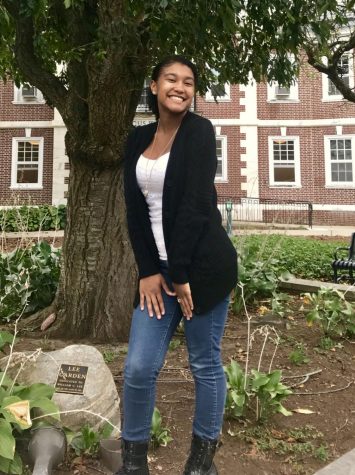 Isabella Chan, Editor-In-Chief
Isabella Chan can be reached at chan2017@my.ccsu.edu.