Howard Professor Speaks on Hidden Figures In STEM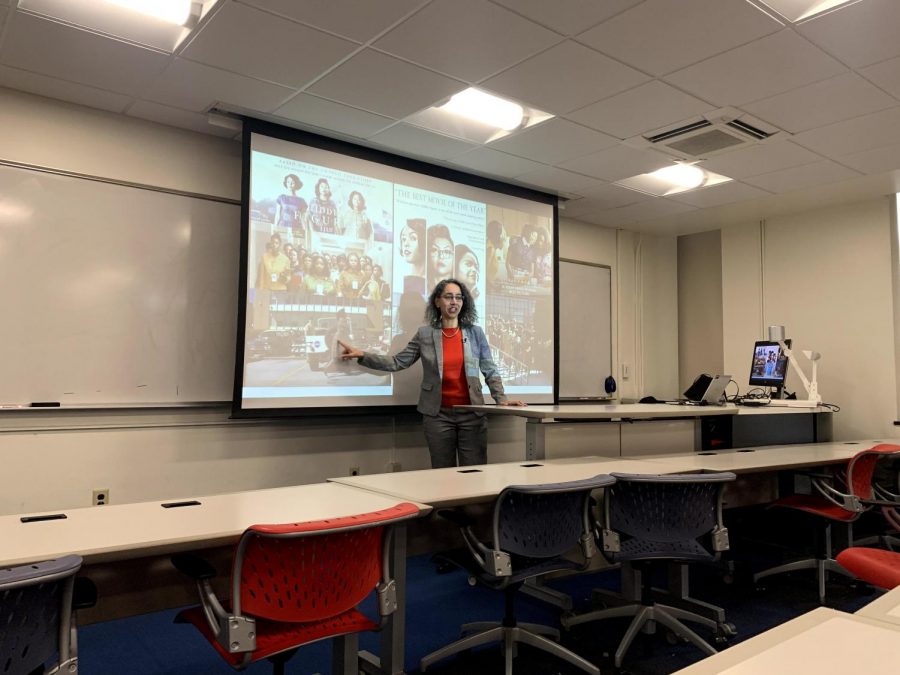 Rather than sigh with defeat when solving a mathematical equation, think of it as the same thing as learning the moves to your favorite Beyoncé dance — you have to keep at it. Or least that's how Howard University professor Dr. Talitha M. Washington does it.
"After the first session, my back was like 'Beyoncé why?' But I've gotten better,"  Washington said. "I'm not going to get the moves the first time, second time, maybe the 20th time, but there is going to be a time where I get it, but it's that persistence, staying with it, being able to say 'I totally messed up,' but then still say 'I'm still going to try.'"
Washington is one of the many women featured in Dr. Shelly M. Jones's book: Women Who Count: Honoring African American Women Mathematicians. One of her many accomplishments include being the first African American to earn a mathematics doctorate degree from University of Connecticut.
Currently, Washington actively works to apply mathematics to real world problems through her work at Howard University and is a program director in the National Science Foundation (NSF) Convergence Accelerator (C-Accel).
"The stories of African American women mathematicians have long been hidden. Although there have been some people over the last four decades highlighting the accomplishments of these women, until recently they have remained in the shadows," Jones stated in her book.
The Central Connecticut mathematical sciences professor's book provides elementary and middle school activities while highlighting 29 African American female mathematicians for their work and accomplishments. Some of whom including 'Hidden Figures' characters Christine Darden, Mary Jackson, Katherine Johnson and Dorothy Vaughan and Dr. Martha Euphemia Lofton Haynes — first African American woman to earn a Ph.D. in mathematics.
Jones and Washington encourage younger generations of different backgrounds to pursue science, technology, engineering and mathematics (STEM) in order to increase the diversity in the field. During the weekly mathematics colloquium, Washington used the film 'Hidden Figures' to bring light to inequality within STEM fields.
"Katherine Johnson did a lot for NASA and she embodies a lot of the work that women of color in mathematics have done over the years. And so there's a high degree of relatability about the work that she did and the time she did it, when she either wasn't accepted for her race or gender. A lot of that transfers over to today, especially in mathematical sciences, as far as being a woman of color goes."
According to a study by NSF in 2017, 49 percent of white men and 18 percent women work in science and/or engineering occupations in 2015. Asian men and women held 21 percent of these jobs, therefore leaving black and hispanic people with less than 11 percent of science and engineering careers.
Even with her own achievements and work in the field, Washington faces similar issues as Johnson did in the past.
"Those subtleties that one may get, that I get over the years just being a mathematician and looking the way I look," Washington shared. "Racism exists in society and the STEM professions are not disjoint from the ills and joys of society. We are human beings at the end of the day and it's human beings that do science. Whatever biases that we bring, whether they are good or bad or indifferent, they impact how we do our work."
That is why Washington actively encourages for more people to participate in STEM, to help "demystify the barriers within the field." Her advice to young people is "to not be let down by barrier, hard times and challenges will come but we grow when we're uncomfortable. If it doesn't challenge you it doesn't change you."
About the Contributor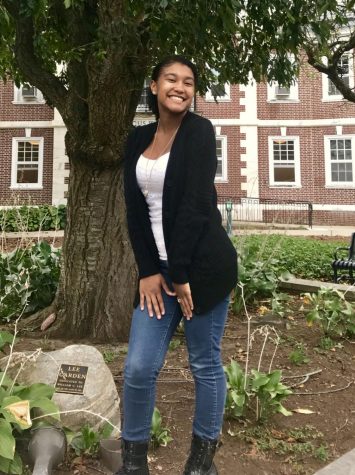 Isabella Chan, Editor-In-Chief
Isabella Chan can be reached at chan2017@my.ccsu.edu.