Editor's Column: Giving The Voiceless A Voice
It's interesting to look at different careers and think about what their purpose is. Some are clearer than others: doctors aid and cure, while engineers create and build. And then there's journalists, what is it that they do?
As informants for the public, we provide people with knowledge on topics that impact and interest their daily lives. Whether it's an inside look of their favorite teams' locker room, an in-depth review of an Oscar-nominated film or changes occurring in their local government, journalists do it for the people.
While some would think otherwise, I would argue that journalists are truly powerful and create some of the biggest influence in our world. We unmask hidden truths, report on life-changing information and give a voice to those who are unheard. Personally, my favorite part of being a journalist is giving those an opportunity to share their experiences and speak their truth. Each person has a voice and although we may not all agree on this, their voice deserves to be heard, within reason.
Last week, when The Recorder published two articles focusing on the case of Christopher Dukes, Central Connecticut's former director of student conduct, we received a lot of support, but also criticism and judgment. Regardless, I would argue his story had a right to be heard as it was backed with several pieces of evidence.
The articles highlighted information that had not yet been released and would likely not have been distributed since the case did not continue onto a trial. Information regarding the official toxicology reports, state-tested DNA evidence, phone records and other pieces of evidence were cited in the articles.
By allowing Dukes to speak his truth, a perspective was given that did not exist prior to our publication, as it can be argued that most of the media coverage surrounding the case was biased and did not draw attention to the accused's standpoint. Publishing this article brought light to that and unveiled a large amount of official evidence that was not used during the court hearings.
We stand by our work as it has allowed for unreported details to be publicized and it was appropriate to inform our readers of this information.
Prior to the publication, we discussed the importance of giving our readership the opportunity to be able to gain this knowledge. Although you may not always like what The Recorder publishes, it is important that you are aware of the information given; what you do with it is your decision.
As The Recorder continues to print articles and publications for the future, I hope our readers will be mindful that we value everyone's voice.
About the Writer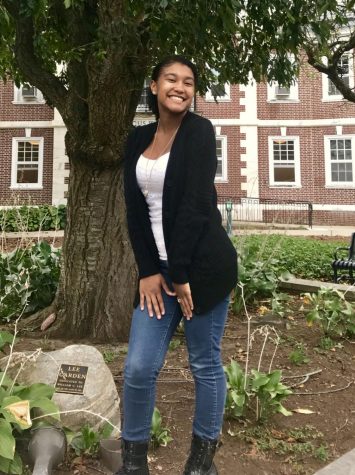 Isabella Chan, Editor-In-Chief