Civil Rights Speaker Encourages Small Acts of Kindness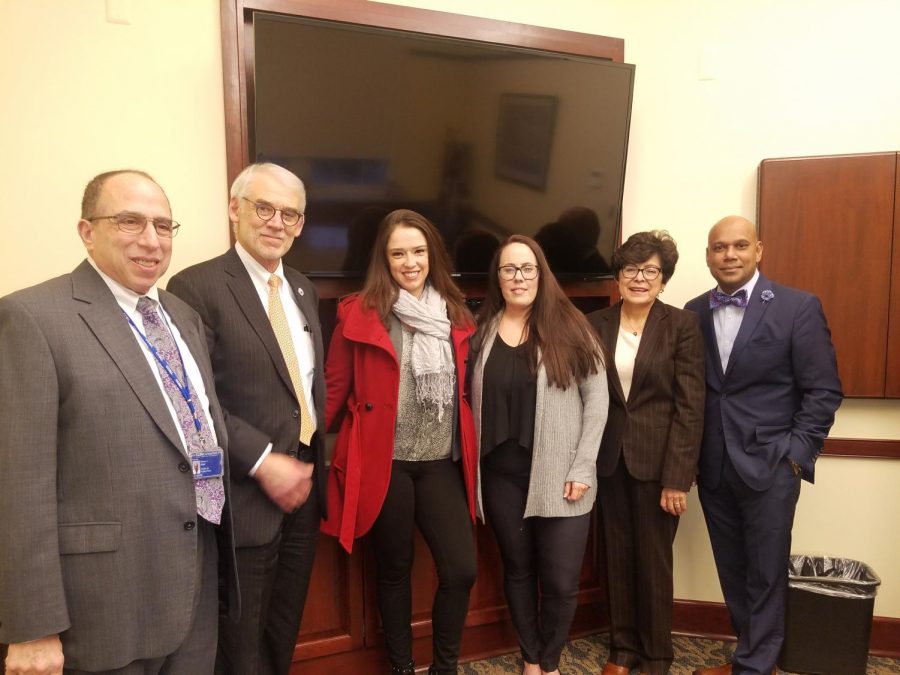 Human rights activist Breanne Zolfo delivered this year's Civil Rights Lecture, which focused on encouraging attendees to spread kindness, a theme she promotes through her own coffee shop.
This year's speech highlighted Zolfo's mission of spreading and promoting community love. In 2013, she opened Cafe Fresco, located in Crown Point, Ind., with the goal to lift up those who are struggling and spread small acts of kindness to customers. 
"Through my cafe business I was able to create a mission I always wished to be a part of," Zolfo said. "One that fostered a community of people that saw everyone for who they were and for who they would become and for what we could become together."
Before becoming a business owner, Zolfo said she saw her realization begin to materialize after working as an intake coordinator at a battered women shelter haven house on the crisis hotline.
"It was there that solidified the need for people to be seen, appreciated and loved," she said. "Every woman who lived there had a story. To hear these stories was a privilege and the best response is to listen and be capable of understanding."
Zolfo also spent time volunteering at an English as a Second Language (ESL) school in her hometown. It was there that she discovered others, like herself, who wanted to be a part of something bigger than themselves. Two years later, she opened her own ESL school, in hopes that her graduating class would later work at the cafe and help spread her mission to other cities. 
"It started with the belief that we have the power to brighten someone's day," Zolfo said. "To be that positive in their life and essentially change the world, one random act of kindness at a time."
Each month, Cafe Fresco employees surprise customers by paying for their groceries and select an individual to donate their tip jar to each week. Customers also receive uplifting notes on their coffee cup sleeves. 
Stephen Balkaran, an African American studies professor at Central Connecticut, began the Civil Rights Lecture Series 10 years ago with the goal to expose students to one of the greatest movements in America.
"I hope student[s] that can take away from the lecture series [see] the need to be more socially aware of issues of ignorance, bigotry, racism and hatred that continue to plague our country and to be more sensitive regarding issues of injustices that continue to exit," Balkaran said.
Balkaran also notes that Zolfo's remarks reminded attendees of the legacy that Dr. Martin L. King Jr. left behind, which is to give back to others.
"Mrs. Zolfo reminded us that a society free of hatred and one fill of love, will always win," Balkaran said. "She has been promoting 'community love' throughout the country by advocating 'giving back.' She reminded us that civil and human rights are about doing good to others and passing it on."
Students who attended the event said they were inspired by Zolfo's message. 
"When I heard she was coming to speak, I was really intrigued by the fact, because I am all about kindness," Julie Gifford, junior psychology major, said. "I don't care who you are and what you do with your life, however you want to live it, that's how you should live it. She enforced that."
Freshman Jani Schofield added she attended the lecture because of her own interest in human rights.
"I am very interested in human rights, civil rights and LGBQT plus rights, so I thought it would be interesting to come," Schofield stated. "Showing compassion is so important."
Zolfo's final remarks emphasized that we all have a story to tell and that it can take one person to make a difference. 
"We believe that these small acts of kindness can ripple throughout the community and beyond," Zolfo added. "Life is about people and experiences, not materials. Materials come and go, but stories remain forever and everyone has a story."