Elihu Burritt Library Helps Celebrate Chinese New Year
The Elihu Burritt Library is currently celebrating and representing the Chinese New Year with woodblock prints.
Woodblock printing is a common technique for printing in East Asia. It is seen as traditional folk art, and is used to decorate homes throughout China. It is displayed year-round, but you will most commonly see them during the New Year celebration.
Central borrowed woodblock prints from the Peach Blossom Valley of Suzhou Art & Design Technology institute in China, after the University of New Hampshire featured them earlier this year.
While Chinese New Year may have been on January 25 this year, the Elihu Burritt Library will display the prints until February 21.
Below are just a small portion of the prints on display, along with captions that were provided along with the art.
Golden Light Battalion Formation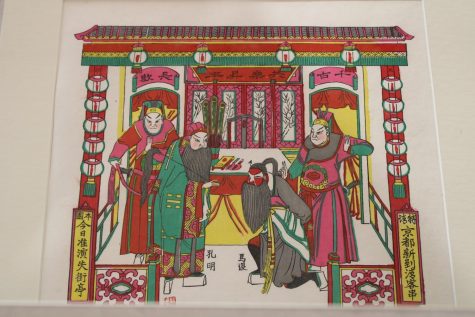 The Fall of Jieting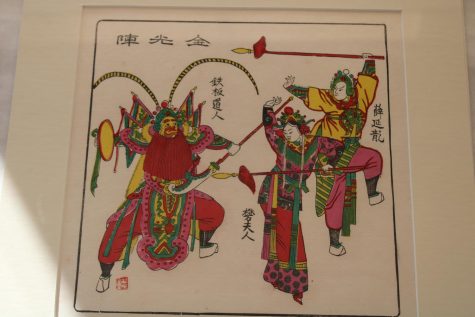 The Mouse Marries Off its Daughter to a Cat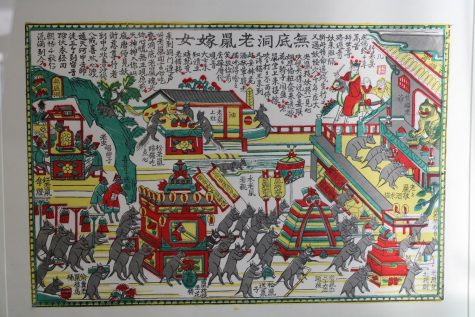 Ten Beauties Playing Ball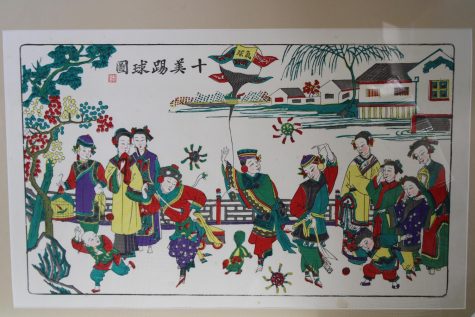 The Silkworm Breeder's Cat Catching Rats