Huang Family Recreation Center Opens To Central Campus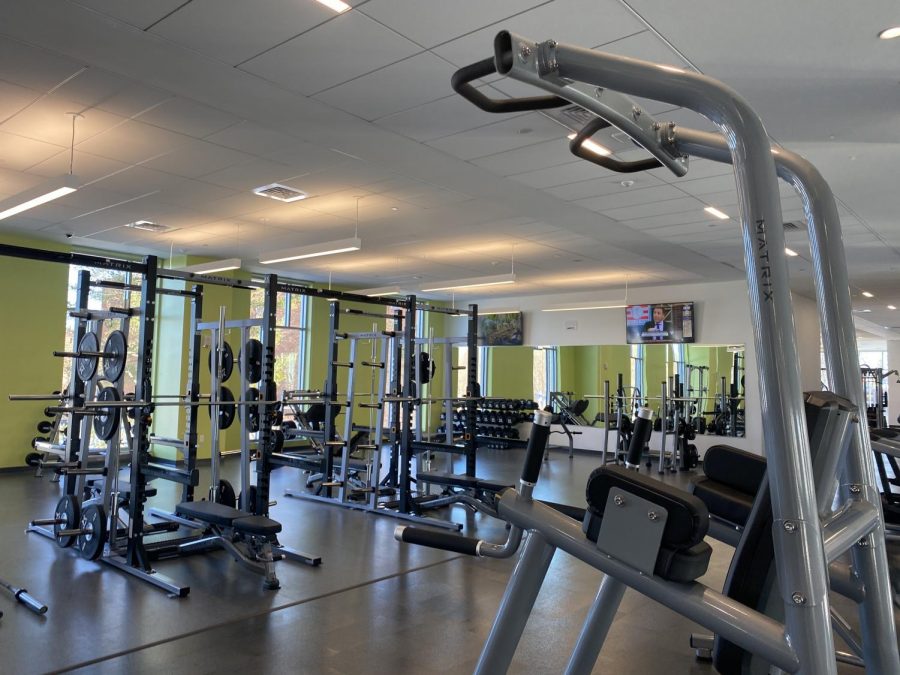 After two years of construction, the Central Connecticut campus has officially parted ways with the former Kaiser Annex to introduce the new Huang Family Recreation Center.
The $25 million two-story recreation center will serve as the new recreation facility on campus, replacing the 34,000 square-foot Kaise annex facility. It now features several new improvements, including volleyball, tennis and basketball courts. Along with that, each floor has cardio equipment ranging from ellipticals to treadmills, and an elevated wellness track on the second floor.
With the new additions and renovations, Scott Hazan, Director of Student Activities and Leadership Development, said he is hopeful that the Huang Family Recreation Center will be beneficial for the university and its students.
"I think for our campus, it was something we desperately needed," Hazan said. "It is going to be a really big improvement to our campus and I believe it will really have an impact on recruitment. Having buildings like this is critical."
Hazan also said the facility will change the way CCSU is able to attract more prospective students in the future.
"Overall, the university did a really good job with putting this building together. I think it was worth the wait." he said. "I think it is a home run."
Scott Kazar, the recreation specialist for RECentral, called the completion of the facility a win for the campus's students. 
"I think the student body here deserves a recreation program of this stature," Kazar said. "I am very happy with the building as far as where we came from and where we are going." 
Throughout the planning stages of the facility, RECentral met with several sports team coaches to discuss their wants and needs. Following these meetings, staff members worked with the teams to schedule practice slots. 
"Student activities and RECentral have been tremendous in working with us to allow us to get in there with our teams when we need to," Thomas Pincince, the interim Director of Athletics, said. "It is important for us to remember that it is a recreational facility first and that we are grateful that they are allowing us the ability to be in there when we can."
When Kaiser Annex was torn down in Oct. 2017, several spring teams lost a crucial practice space in order to avoid harsh winter weather conditions. But even now with the building being available for use, some are still facing challenges.
Kazar said that he admitted it was difficult to meet all expectations, as not all teams were satisfied with the changes.
"This building does not solve everything," he said. "I met with a lot of the coaches, teams and the general student body. There is always a compromise and a way to figure out what works best. It's just about taking what you have and making a run for it. It is tough because there are so many people who need it."
For the lacrosse and track teams, traveling off-campus for training will still take place. The men's and women's track teams train at Hartford Public High School at 5:30 a.m. every Wed., while the women's lacrosse team will travel to a facility in Plainville. 
"I know the new facility cost a lot of money," Nicole Dumpson, sprints and jumps coach for CCSU's track team, said. "I think for a little extra money we could have made something that was more conducive to allow all the sports to have practice on-site effectively."
Despite the disappointment from teams, Kazar said that the building itself will allow the campus to expand upon the importance of health and fitness. 
"I think that this is the area for athletes and general students to actually work out together and have that connection," he said. "This center will allow the student body to share a mutual space."