Severe Increase In Drug Overdose Deaths Within The Last Two Decades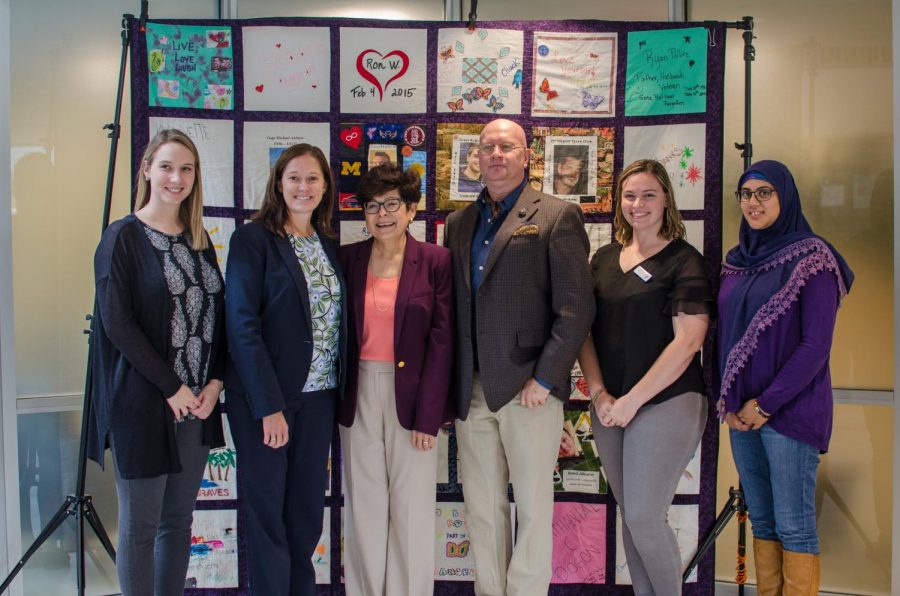 Each year, many lives are lost to drug overdose and substance use disorders, according to the Center for Disease Control stating that there were over 70,000 drug overdose deaths in 2017 in the United States.
To help remember the lives lost, Central Connecticut hosted the  "Remembrance Quilt Square-Making Event" as a way to help people cope with the loss of their loved ones.
Dr. Reginald W. Holt, assistant professor and event organizer, cites that with the CDC's reports, about a 192 deaths a day occurred from drug overdose, a 317 percent increase from 1999.
The event was put together by various associations on campus in partnership with the Connecticut Clearinghouse and the Wheeler Center in recognition of the national substance abuse prevention month.
Holt, clinical coordinator for the Department of Counselor Education and Family Therapy, believes the remembrance quilt square-making would be a great event to bring to campus to recognize the epidemic and help reduce the stigma and shame associated with addiction.
"Addiction doesn't occur in isolation or a silo," Dr. Holt stated, "It really affects all the family, friends and the larger community."
"We just wanted to do something to highlight the problem and, at the same time, hopefully provide some comfort to those that have lost people to addiction," Holt continued.
The Department of Mental Health and Addiction Services (DEMAS) helps provide, coordinate and fund these types of events. Since the start of the remembrance quilt initiative in Connecticut, four quilts have been created and currently a fifth is in the process of being put together.
Many describe the opportunity as an emotional and personal experience. People can use paint, spray paint, fine needlework, iron-on transfers and hand-made appliques to make their 13- inch personal tribute however they choose.
Those working the event expressed that any remembrance goes a long way.
"It's a really meaningful experience," Abigail Wood, project coordinator and staff at the Connecticut Clearinghouse stated. "I like to bring this to anyone who wants to hear and learn about it, because sometimes it is very easy to get caught up in the numbers of overdose and substance use disorders and this really brings it back to the actual people that we are losing," Wood said.
In fact, they are planning on doing different types of things to keep raising awareness and have available resources.
Gabriela Bierwirth, graduate intern student in the Wellness Center, talked about the application for an opioid grant to help spread consciousness, do trainings and hopefully get peer educators to inform and talk to students.
Bierwirth also mentioned the new open wellness area for students to "relieve the stress in their lives in a more positive way instead of turning to negative substances."
The idea of having therapy dogs on campus a lot more often and the Halloween health fair, which is focused on resiliency, were also discussed.
The Wellness Center wants to help build students up so that they can more positively react to the stresses of life and to really build up their strength in a positive way.
Students should be able to get "through Central without feeling like they have nowhere to turn and that the best option for them is to leave," Bierwirth said.