News In Brief
Hang on for a minute...we're trying to find some more stories you might like.
Local Missing Mom Case Draws New Evidence: 
Fotis Dulos, the estranged husband of the missing mother of five Jennifer Dulos, said he believes Jennifer is still alive despite investigators and new evidence suggesting otherwise.
In his first national interview last week, Dulos said he "did not" have anything to do with his wife disappearance. But according to NBC News, Connecticut Police said last Thursday that they have "uncovered evidence that proves Dulos was 'lying in wait'" at Jennifer's house the day she went missing.
Dulos' girlfriend, Michelle Troconis, also said that Fulos used his car to transport Jennifer's body. Dulos later had his car cleaned and seats replaced, NBC said. Troconis was arrested last week on evidence tampering charges and is no longer supporting Dulos' case.
Dulos was arrested for a second time last Wednesday but was released on a $500,000 bond and is set to appear in court on Sept. 12.
Devastation From Dorian Grows:
Bahamians are continuing to piece together their lives after Dorian, the a Category 5 hurricane, stuck the country last week leaving at least 45 people dead and 70,000 homeless.
The extent of the damage is so great, the New York Times said, the Bahamian government may not know the exact number of the missing and dead for months to come. There is currently no estimate on how many people are unaccounted for.
The New York Times also reported that The Bahamian security forces are still responding to reports of missing and trapped individuals.
Dorian stalled over the Bahamas for 48 hours and made landfall in Nova Scotia as a post-tropical cyclone over the weekend.
'Secret' Taliban Talks Canceled Days Before 9/11 Anniversary:
United States President Donald Trump said he called off peace negotiations with the Taliban just days before the eighteenth anniversary of Sept. 11. The talks, BBC News reported, aimed to end the 18-year war in Afghanistan.
In a tweet, Trump confirmed he had been scheduled to meet with Afghan President Ashraf Ghani and senior Taliban leaders, adding that he later canceled the meeting at Camp David.
The Taliban, BBC said, will "lose the most" for canceling.
About the Writer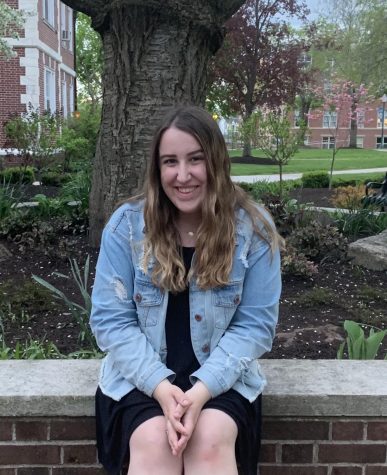 Sarah Willson, Staff Writer
Sarah Willson can be reached at s.willson@my.ccsu.edu