Pincince Plays Pivotal Role For Volleyball
The role of a walk on freshman is rarely anything of. On an already deep team like Central Connecticut volleyball, it can be hard to separate from the pack of  likewise talented athletes. In her short time at CCSU, Molly Pincince has been able to do just that and has quickly found her niche on the Blue Devils' squad.
Before the season was even underway, head coach Linda Sagnelli was quick to praise the development of the four freshman on the roster. After not having any rookies on the team last year, Sagnelli admired how the newcomers, "got thrown right into the mix and just started at the pace that we were already at."
And the results for them have been worthy of Sagnelli's praise so far, with Pincince being no exception.
"[Pincince] just goes back there and has nerves of steel, you don't often see that in a freshman." Sagnelli said. "She has that role on our team, a really critical role of the serving specialist on that second unit."
Pincince secured that role largely in part due to her impressive play at this past weekend's UConn Challenge Tournament.
In Friday's game against Iona, Pincince came into a tie game with the Gaels. She served on five consecutive plays for the Blue Devils and played a huge role in 9-1 run. This run helped secure the set victory for CCSU and ultimately the match.
It was clear just how important her role would be in the team's following game. In the second set of Saturday's match against UConn, Pincince came into serve late, more specifically for match point, as the Blue Devils led 24-21. While this is still out of conference play, getting put into that big of a role in the second weekend of tournaments shows Pincince's potential.
Still humble despite her good play so far, Pincince explained that it feels good to have a role like that on the team, but made sure to add that, "I also know that everybody plays a role just like that whether they're on the court or not, everyday at practice."
The comradery of the Blue Devils is what initially brought Pincince to Central Connecticut, something she still sees today.
"It really just felt like a family," Pincince said. "It felt like a home."
While the added competition a team with depth brings to one another, Pincince is quick point out the positives to such a talented group.
"It's really special," Pincince said. "We're a very deep team and it's really cool to know that if someone is having a not so great day, someone else can go in."
Sagnelli had high praise for Pincince and her fellow rookies following the UConn Challenge, explaing how "the new players have folded right into our offense and our system so well. It seems effortlessly."
The freshman likewise accredited Sagnelli for her development on the team.
"They're very good coaches and I'm very grateful to be a part of this entire experience," Pincince said. "It's been great so far."
As the season continues and the roster shakes itself out to its set lineups, Molly Pincince will continue to work towards making herself an integral part of it.
About the Writer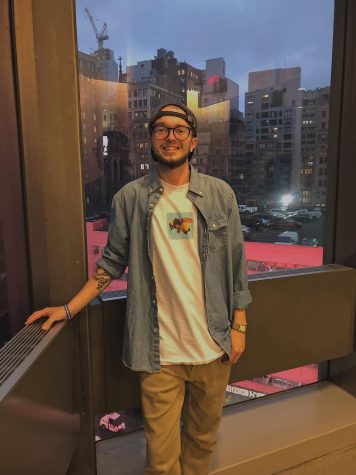 Ryan Jones, Editor-in-Chief