News In Brief
State Economy Sees Small Spur In Growth:
Connecticut saw just its second annual growth spurt in over a decade, roughly one-third of the national expansion ranking in at 2.9 percent, the Hartford Courant reported.
Some, the Courant said, argue that the small increase is only proof the state's economy is only slowing.
Governor Ned Lamont said that while the growth is positive, the state still has a "long way to go."
As a whole, New England's economy expanded by 1.7 percent while Connecticut tied with Massachusetts in terms of growth.
Connecticut's growth is ranked 44th in the country.
Aircraft Accident Result Of Landing Feature Fail:
The Boeing 737 that skid off a Florida runway and into a river over the weekend was a result of an "inoperative" landing feature, BBC News reported.
Miami Air International, which operated the flight, is now looking into the failure of the planes "thrust reverser."
The flight had flown from Guantanamo Bay to a military base in Jacksonville and is said to have landed "heavily" in a thunderstorm before landing in St. John's River.
Officials said 21 of the 136 people on board were taken to the hospital with minor injuries, and at least four pets kept in the hold died.
Investigators said they obtained the flight data recorder, but were unable to retrieve the cockpit voice recorder which remains in a submerged area of the plane.
It's A Boy:
Prince Harry and Meghan, Duchess of Sussex, have welcomed their first child, a baby boy.
The newborn arrived shortly after midnight Eastern Time weighing in at 7 lbs and 3 oz and is seventh in line for the throne.
Prince Harry said the royal couple is still considering names for their baby boy.
North Korea Oversees 'Strike Drill':
North Korea's state media announced that Kim Jong-Un has overseen a "strike drill" in which a variety of missile components were tested. It is said to be the most serious test since November of 2017, according to BBC News.
"A number of short-range projectiles" were also launched into the sea of Japan over the weekend.
Just last month, the country also tested what it said was a "tactical guided weapon."
President Donald Trump took to Twitter and said he did not believe the country's actions would jeopardize any improving relations with the United States.
BBC analysts reported that North Korea's test could be intended to increase pressure at the nation's capital to move nuclear talks forward.
About the Writer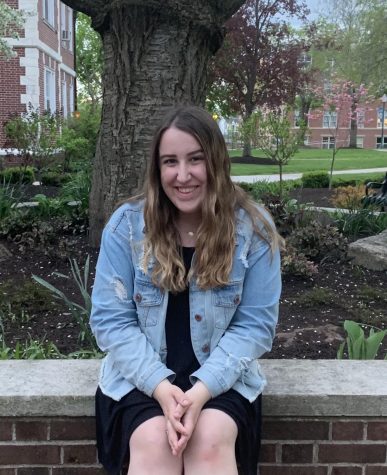 Sarah Willson, Reporter
Sarah Willson can be reached at s.willson@my.ccsu.edu