Baseball, Pay Your Players
Hang on for a minute...we're trying to find some more stories you might like.
Before reading this article's headline and shoving the contracts of Mike Trout or Manny Machado down my throat, take a step back and look further around Major League Baseball. No, not to the professional teams you see on television, but instead, to the farm systems and minor league teams that develop that talent we see.
The MLB brought in its highest recorded revenue last year with a whopping $10 billion, second among the four major sports, yet the pay of its minor league athletes have yet to reflect it and things do not seem to be changing soon.
Last March, minor league owners slipped in Congress' spending bill a proposal allowing them to pay their players less than minimum wage for their work. Under the imposed bill, teams can set their standard contract at a base of $1,100. On top of this, players are not paid at all during their offseason or spring training, with many having to find part-time work, equaling out to $5,500 a year. But that's just the way minor league systems are in sports, right?
Wrong. Across the three other major sports in America, the salaries of those in the minors blow baseball's out of the water. The minimums (per year) in these league go as follows:
NFL: $129,000
NHL: $42,375
NBA: $35,000
But the stinginess of baseball is not just exemplified there. Young talent in the MLB, the likes of which can draw a lot of eyes to a sport concerned about young viewership, are purposely kept out of making the big show to cut costs of teams. Major league clubs control the contract of their players the first six years that they are in major leagues and pay the players only the league minimum the first three. Teams can (and do) pinch their pockets here as well, holding young talent in their farm systems for as long as possible before bringing them up to the majors, or switching them back and forth to squeeze an extra year out of them.
A prime example of this has been Vlad Guerrero Jr. Despite showing readiness to be the next star in baseball, the Blue Jays have all but recently held off from adding the son of the former major leaguer (his namesake) to their active roster, all so that they can keep him for longer, and cheaper. This is not only unfair to the players but the fans as well, who deserve to see the best roster a team can put out.
As ball clubs continue to penny pinch the pay of their talent, talks of a strike during the next collective bargaining agreement are already starting to come out, and rightfully so. A strike in the MLB has not happened in 25 years, but for baseball players, and fans, to get what they deserve, another one might be all but inevitable.
About the Writer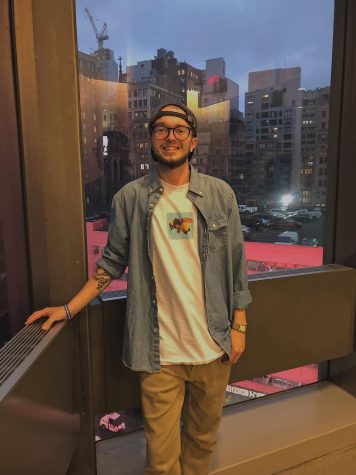 Ryan Jones, Managing Editor
Ryan Jones can be reached at ryan.michael.jones@my.ccsu.edu