What's New, CCSU?
Hang on for a minute...we're trying to find some more stories you might like.
The Lambda Theta Phi Latin Fraternity has invited Carl Messina, a leading expert in memory development, to give two short sessions on the basics of how to remember "a lot of information easier." The sessions will take place on Wednesday, April 10 at 3 p.m. in the Student Center's Blue and White Room.

The Black Student Union will host a replica of  "Amateur Night at the Apollo," one of New York's most popular live entertainment experiences. The show will consist of acts, skits and performances and will take place on April 10 at 7 p.m. in the Welte Auditorium.

A "Condom Carnival," which aims to promote safe sex, will take place on Thursday, April 11 starting at 1 p.m. on the Vance Lawn.

A "Ball for a Cause" basketball tournament will take place on the Beecher Courts on April 11 at 5 p.m.

An "interactive workshop" on hair maintenance called "curls, locks and bangs" will take place on April 11 at 8 p.m. in the CAMP Room of the Student Center.

This week's "Devils Den @ 1o p.m." will feature with karaoke and bubble tea on April 11.

The South Asian Students Association "Holi," a festival of colors on Saturday, April 13 beginning at 10 a.m. on the Vance Lawn.

The Women's Soccer Banquet and Ring Ceremony is on April 13 at 7 p.m. in the Constitution Room of Memorial Hall.

"Movie and Mocktail" will take place on Monday, April 15 at 7 p.m. on Vance Lawn.

Spread awareness, learn and have fun at the "Feed Your Brain" event hosted by the Autism Connection Club on Tuesday, April 16 at 11:30 a.m. in Semesters.

The "Rachel" Art Gallery Show by Chase Westfall will continue to be open in the Chen Art Gallery of Maloney Hall.
About the Writer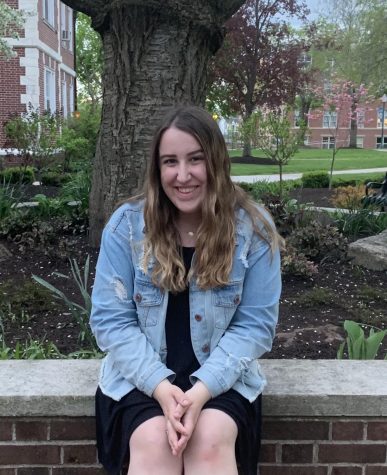 Sarah Willson, Social Media Editor - Twitter
Sarah Willson can be reached at s.willson@my.ccsu.edu