News In Brief
Hang on for a minute...we're trying to find some more stories you might like.
CT Minimum Wage Increase Bill Passes:
A raise in the state's minimum wage has been approved by the legislature's Labor Committee, according to the Connecticut Post.
The House and Senate bill would raise the minimum wage from $10.10 to $15 by 2022.
The plan, according to the bill, is to increase the wage to $12 an hour in 2020, $13.50 in 2021 and finally $15 in 2022.
The five Republican members of the committee, the Connecticut Post reported, opposed the increase while all nine Democratic lawmakers supported it.
2020 Democratic Candidates Grows To 16:
New York Senator Kirsten Gillibrand has become the latest Democrat to join the race for the 2020 presidential election, according to BBC News.
The 52-year-old confirmed her run in an online video she released over the weekend in which she took aim at President Donald Trump.
Fifteen other Democrats, including Elizabeth Warren, Bernie Sanders, Kamala Harris and Beto O'Rourke, have also launched their bids.
Throughout her campaign video, Gillibrand voiced her support for paid family leave and universal health care and said that her "first major campaign speech" will take place on March 24 outside the Trump International Hotel in New York.
Mass Shooting Prompts New Gun Laws In New Zealand:
New Zealand Prime Minister Jacinda Ardern has vowed to change the country's gun laws after an attack on two New Zealand mosques left 50 people dead last Friday.
Ardern, according to BBC News, said her cabinet has backed her gun law changes "in principle."
In less than a week, Ardern said a new reform that will "make our community safer" will be announced.
On Monday, New Zealand's "popular" e-commerce website known as "TradeMe" ended its sale of semi-automatic guns on its online marketplace, CNN reported.
Ardern also said that an inquiry into the specific circumstances regarding last week's attack will be launched.
Dutch Tram Shooting Leaves Three Dead:
At least three people have been killed and nine others were injured after a shooting on a tram in the Ditch City of Utrecht took place, CNN reported.
Police, according to BBC News, said the incident "appears to be a terrorist attack." As of Monday, police were searching for the 37-year-old Turkish suspect.
No other information was available as of Monday.
About the Writer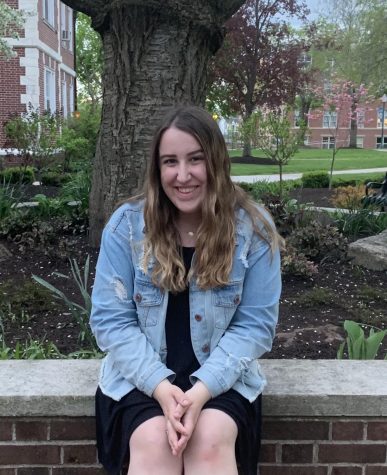 Sarah Willson, Social Media Editor - Twitter
Sarah Willson can be reached at s.willson@my.ccsu.edu