News In Brief
Hang on for a minute...we're trying to find some more stories you might like.
Connecticut Faces Pressure To Ban Plastic Bag Use:
Connecticut could soon follow California's footsteps by becoming the third state in the country to ban the use of plastic bags.
State lawmakers have been under "increasing pressure" to pass legislation that would "prohibit" or "phase out" single-use plastic shopping bags, according to the Hartford Courant.
According to Senator Christine Cohen, a Democrat from Guilford and co-chair of the legislature's Environmental Committee, there are at least 18 different "bag ban" bills up for discussion by the end of the month.
According to the Hartford Courant, one discussion among lawmakers is whether or not to instate a "plastic bag tax" to discourage use.
After years of environmental warnings from scientists, California and Hawaii became the first states to ban single-use plastic bags.
Deal To Shutdown Deadline Halts: 
Talks amongst Republicans and Democrats regarding a border security agreement have stalled despite the looming Feb. 15 deadline to avoid another government shutdown.
According to The New York Times, the talks stopped after Democrats said they wanted Immigration and Customs Enforcement to detain migrants with criminal records, not those who have overstayed their visas.
The 17 House and Senate negotiations have also been discussing the $5.7 billion in border wall funding that President Donald Trump requested.
Republican Senator Richard Shelby told Fox News that there is a "50-50" chance a deal is reached before Friday's deadline.
Trump suggested over Twitter that a deal was being reached with Democrats.
If Friday's deadline is not met, 800,000 federal employees will go unpaid.
U.S. Struggles Against ISIS In "Final Battle"
The battle between U.S.-backed fighters and Islamic State militants in Syria is meeting a "fierce resistance" in a last-ditch effort for U.S. forces to oust the last "enclave" claimed by ISIS.
Airstrikes and artillery fire, according to BBC News, against 600 jihadists have been going on for "hours."
The fighting resumed after a "pause" that allowed for an estimated 20,000 civilians to leave the area, BBC said.
The "caliphate," which was estimated to be the size of the United Kingdom, controlled over 7.7 million people.
Late last year, Trump said the U.S. will withdraw its 2,000 troops, adding last week that the U.S. should soon have "100 percent of the caliphate."
About the Writer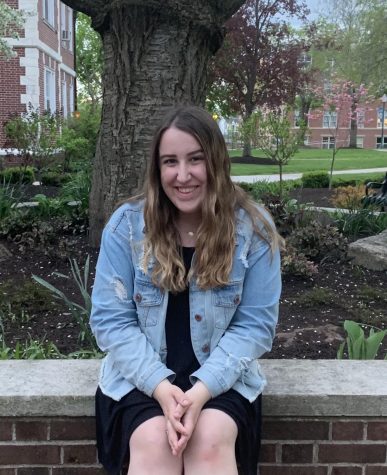 Sarah Willson, Social Media Editor - Twitter
Sarah Willson can be reached at s.willson@my.ccsu.edu