News In Brief
Hang on for a minute...we're trying to find some more stories you might like.
Connecticut Sues Trump Administration: 
Connecticut, along with six other states and New York City, are suing the Trump administration over smog pollution, according to the Hartford Courant.
Attorney General William Tong filed the lawsuit last Wednesday that would seek for the Environmental Protection Agency to require further controls on smog pollution that blows into Connecticut and neighboring states.
Tong said that the Environmental Protection Agency under President Donald Trump has failed to comply with the Clean Air Act and, as a result, is endangering the health of Connecticut families.
Connecticut and other northeastern states have filed and won suits over smog coming from states like Ohio and Pennsylvania in past years.
Virginia Governor Now Denies Being In Racist Photo: 
Democratic Virginia Governor Ralph Northam denied taking part in a racist photo despite initially apologizing for it.
The photo appeared in Northam's 1984 medical student yearbook and surfaced last week. The picture shows a man in blackface and another man standing beside him wearing a Ku Klux Klan robe.
Northam originally took responsibility for the photo, saying it was "clearly racist and offensive" and that he was "deeply sorry." He also said he could not recount which man he was in the photo.
Though Northam is now denying being in the photo, he said he does recall darkening his skin for a Michael Jackson dance competition in 1984.
Northam said that, upon reflection with his family and friends, he is "convinced" he is "not in that photo."
Northam said he will not resign despite a bipartisan urge to do so and despite African-American politicians in the state calling the photo "disgusting."
Protests Break Out In Venezuela's Capital: 
Venezuela's political movement is now gaining momentum after thousands of protesters took to the streets of Caracas to face off in support of President Nicolas Maduro and his self-proclaimed interim successor Juan Guaido, according to BBC News.
Guaido proclaimed himself president of Venezuela in January and is backed by both the United States and several other Latin America countries.
Protests began just days after Maduro was sworn in for a second term. Guaido, who is head of the country's National Assembly, said the nation's constitution allows him to "assume power temporarily when the president is deemed illegitimate," BBC reported.
Guaido said protests will continue until "freedom" is achieved.
About the Writer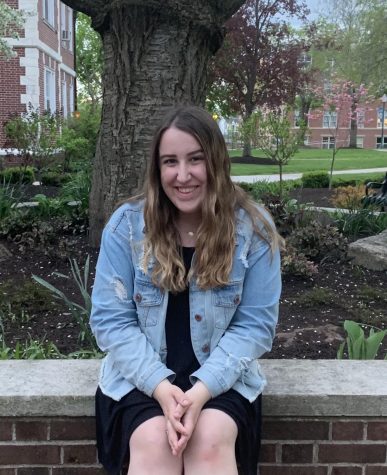 Sarah Willson, Social Media Editor - Twitter
Sarah Willson can be reached at s.willson@my.ccsu.edu