Vila Artigues Gives Women's Basketball 'True Point Guard'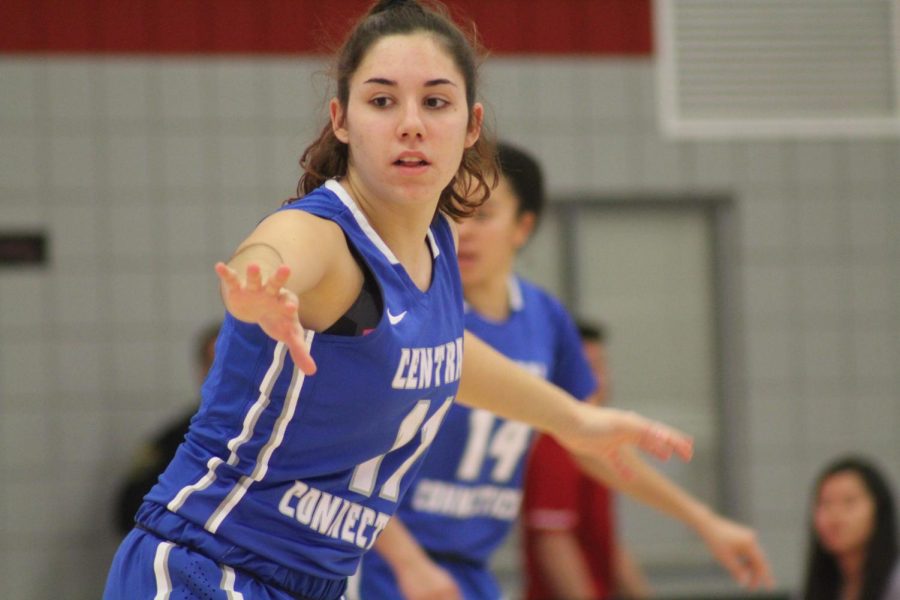 Ryan Jones, Assistant Sports Editor
January 30, 2019
Traveling: for a point guard, there are few words you would want to hear less than it. For Bruna Vila Artigues, a different kind of traveling has kept her basketball dreams alive.
Originally from Catalonia in Spain, Vila Artigues played overseas during the early stages of her life. Three years ago, however, Vila Artigues moved to the United States, fully intending to continue her basketball career.
The change of scenery for Vila Artigues brought with it a change in play as well, as she explains: "At the beginning it was hard, I lost a lot of confidence. Basketball over here is more physical, so it was a shock."
Comparing her move to America to her switch to Central Connecticut this year, Vila Artigues explained "my freshmen year was tough for me, and I thought coming to a new school would be tough, but it has been easier than I expected."
Vila Atrigues credits head coach Beryl Piper and her teammates for making the transition to Division I basketball. "Coming to DI, I was really scared, I didn't know what to expect," she admitted. "The environment, teammates and coaches just made it easier. From the first practice, I felt really comfortable."
Piper has had nothing but praise for Vila Artigues.
"Bruna is a true point guard. She gets us into the offense and sets us up, that's really important for us," Piper said.
Vila Atrigues running the point for the Blue Devils has reshaped the scheme of the team completely. Senior captain Kiana Patterson now plays primarily at shooting guard, relieving her of the point guard duties she has had for most of her collegiate career.
This change of pace seems to be beneficial, as Patterson has averaged 16.5 points per game so far this season, up from last year's total of 13.9.
Listed at 5 feet 6 inches, Vila Artigues is hardly the tallest on the court. However, the guard's gritty rebounding is another talent Piper was keen to mention, though the numbers may not particularly show it.
"Bruna is not a tall kid, but rebounds the basketball really well," Piper said.
Vila Artigues had her best game of the season against Saint Francis (PA), where she collected a career high in points (nine) while adding on two steals, a block and three assists. Piper believes this was "the best game she's played all year, all around."
For Vila Artigues, this game was only the beginning, but a great pick me up.
"I think everybody needs a game where they feel confident so they can start building that up," she said. "I felt really low the past few games. I wasn't feeling myself, and that game really helped me."
While the Blue Devils' season has not gone according to plan so far, Bruna believes in her team moving forward.
"I think with these last two games [against St. Francis (PA) and Robert Morris], we all built a lot of confidence. Those are the two best teams in our conference, we can do this," she said.
"We just need to put some small pieces together, reduce the mistakes we are making, and I think we can do it. We lost some close games that we didn't have to lose, we just have to keep going from there and stay confident," Vila Artigues said of her team's key to success.
She repeated once more, "we can do this."
About the Contributors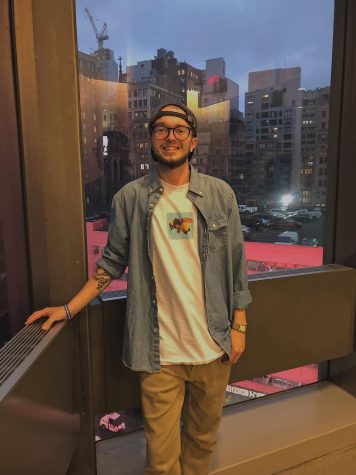 Ryan Jones, Managing Editor
Ryan Jones can be reached at ryan.michael.jones@my.ccsu.edu