Women's Basketball Competitive Against Sweet-16 Opponent
Hang on for a minute...we're trying to find some more stories you might like.
Coming off an impressive win on Monday at Morgan State, the Central Connecticut women's basketball team returned home to face Buffalo, a Sweet-16 team from a year ago.
After keeping it close for most of the game and attempting a comeback in the fourth quarter, the Blue Devils lost 82-69 to "a very good team," according to head coach Beryl Piper.
"They're a very good team, they were in the Sweet 16 last year, they have the number one scorer in the country on their team, and with all that being said I really felt like we had a good opportunity to beat them today. I really did, it's a little disappointing," Piper continued.
The Blue Devils had a good chance to win on Saturday in part due to their senior captain leading them into battle.
Kiana Patterson became only the sixteenth player in Blue Devil history to reach 1,000 points this season and she kept it going against Buffalo.
Patterson scored 22 points on 8/16 shooting from the field and 4-10 from deep. She also hauled in five rebounds and dished out six assists.
Emma McCamus was also a key contributor off the bench, acting as the team's second leading scorer with 17 points on 7-11 shooting from the field and 2-4 from three. She added rebounds and three assists to her totals.
The Blue Devils started and finished the game hot, but what hurt them was everything in between.
They shot 53.3 percent from the field in the first quarter and made 57.9 percent of their shots in the fourth.
The second quarter was one to forget as the Blue Devils shot 10 percent from the field and only scored five points total. They followed that up with shooting just 35.3 percent from the floor in the third quarter.
Overall, they finished the night shooting 42.6 percent from the field and 42.3 percent from three.
"We really had some times where we were hot and hitting some great shorts and we had some times where we were really missing it," Piper said of the team's shooting.
Despite the rough shooting patches during the game, CCSU kept it close and kept in striking distance of the Sweet 16 team from last season.
The game was lost by the Blue Devils on rebounds, which led to 24 fast break points compared to Central's 16.
The Bulls out-rebounded the Blue Devils 46 to 27 and Piper believes that's largely because they were missing an important weapon.
"Denisha Gardener has been out, she broke her hand, and she's really an offensive rebounder for us and today's game I think we really missed her," Piper said.
Going forward, she expects to get her back as the team will continue to work hard and improve. One thing that's going to have to improve is their free throw attempts.
Buffalo had 18 more free throw attempts than Central and that had a big impact on the game.
"We just have to be more aggressive and not settle for sitting there and taking jump shots, we have to attack the basket more consistently and draw that contact," Piper said of the team's free throw troubles.
"But there were definitely some good things we can build on from this game and get better and make ourselves competitive going forward," Piper said.
"Just coming in here and competing with a team like Buffalo should be a good thing for us, we're going to build off of this," Patterson said.
The team gets that chance to improve against Albany on Wednesday.
About the Photographer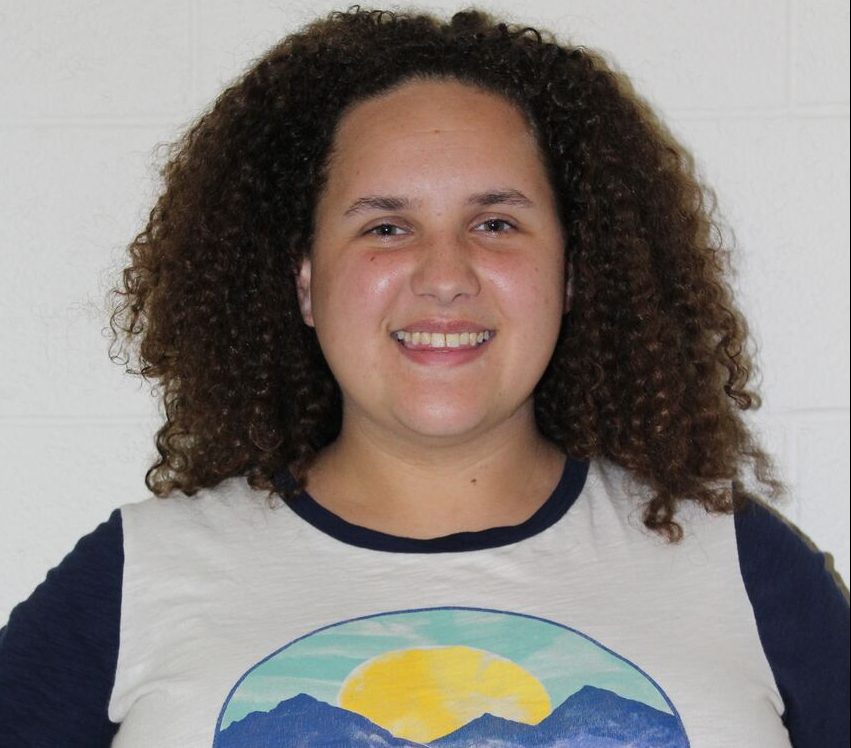 Julia Jade Moran, Photography Editor
Julia Jade Moran can be reached at jmoran@centralrecorder.org.