Mets, Mariners Both Benefit From Cano/Diaz Trade
Hang on for a minute...we're trying to find some more stories you might like.
The MLB hot stove is in full force as the first blockbuster trade of the offseason went down when the Seattle Mariners traded eight-time all-star second baseman Robinson Cano and closer Edwin Diaz to the New York Mets. Whenever a deal as such goes down, many look to find which team "won," but in this case, both teams will greatly benefit.
The biggest myth of the deal is that Cano has regressed. This is simply not true. This narrative has been pushed further by the fact he was suspended for 80 games last season for performance-enhancing drugs (PEDs). But when he played, Cano slashed a stellar .303/.374/.471, while still being a plus-defender at second.
However, it's fair to criticize Cano's contract, that will run into his age 41 season. But in terms of winning now, Cano will be immediately inserted into the middle of the Mets' lineup. He also resolves a murky situation at second. Though Jeff McNeil had an excellent rookie season, he is still 26 and showed no signs of being relevant until last season. McNeil can now be utilized as depth at second and third base.
Diaz is obviously the kingpin of the deal after he saved a league-high 57 games in 2018 to the tune of a 1.61 earned run average, all while sporting a gaudy 124/17 strikeout-to-walk ratio.
The Mets are not all that far off from competing, with one of the best starting rotations in the game, as well as many promising young offensive players. The acquisitions of Cano and Diaz will contribute to the team's ability to compete immediately.
The Mets also got outfielder Jay Bruce off their books. But more importantly, it prevents an outfield logjam. Should Yoenis Cespedes be healthy, he will see a bulk of the time in left field. This leaves two spots for youngsters Brandon Nimmo and Michael Conforto. Though both players profile better as corner outfielders, both have experience in center, and one will have to in order to keep both bats in the lineup.
For the Mariners, the biggest move was getting rid of Cano. They (rightfully) wanted Dee Gordon to move back to second, leaving no real role for Cano.
They also have no intentions of competing in 2019, making a closer like Diaz expendable, spearheading the team's rebuild.
Though they sent $20 million to New York, in addition to taking on Bruce's and Anthony Swarzak's contracts, they will save around $68 million.
For General Manager Jerry DiPoto, his means of a rebuild is making trades and signing big-time free agents. This financial freedom will allow them to do so.
Though the trade will greatly impact Seattle's ability to compete next year, they greatly bolstered their terrible farm system. The biggest piece is outfielder Jarred Kelenic, who was drafted sixth overall just last year. They also acquired right-hander Justin Dunn, who was a top-five prospect in the Mets' system. Both players could either contribute to Seattle's success in the future or they could be used as headliners for a major trade, something DiPoto loves to do.
Though there have been doubters on both sides of the trade, both teams will reap the benefits, improving the Mets' ability to win in the near future, as well as spearheading the Mariners' rebuild.
(All stats in this article are via Baseball Reference. Contract information is via spotrac.com)
About the Writer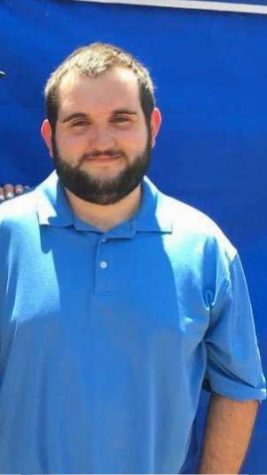 Patrick Gustavson, Sports Editor
Patrick Gustavson can be reached at pgustavson@centralrecorder.org.