Men's Basketball Struggles Offensively
Hang on for a minute...we're trying to find some more stories you might like.
It was a trying weekend for Central Connecticut's men's basketball team, who averaged just 50 points per game in two losses against North Carolina A&T and Virginia Tech.
The Blue Devils traveled to North Carolina A&T on Thursday, a team they beat last season. But this time around, they managed just 60 points against an Aggies team that had just one win entering the game.
Perhaps the team's biggest issue was that they were without star senior forward Tyler Kohl for all but two minutes. After starting the game on the bench, Kohl entered early in the first half, attempted one shot and returned to the bench for the remainder of the contest.
Kohl, who was suffering from flu-like symptoms, tried to give it a go, but was unable to do so.
Head coach Donyell Marshall commended Kohl for his effort and commitment to his teammates.
"The reason he's here is because he's a great person. He's a guy who's talented. Honestly, I wouldn't expect anything less. He tried every time. All day when you asked him if he was going, he said "yeah." I think he was going to try to give it a try regardless," Marshall said.
Senior center Deion Bute was also under the weather, with a temperature over 100, per Marshall.
"Obviously, if you have them, you're going to feel better about it," Marshall said.
Picking up the slack for Kohl was junior forward Joe Hugley who scored 18 points and 11 rebounds in a season-high 28 minutes, just his third career double-double.
"People are finding Joe in the right spot. He's taking good shots. He's playing the right way and when you're taking the shots you're capable of making of not forcing them, the percentages go up," Marshall said of Hugley's performance.
Also sneaking into double-figures was freshman guard Ian Krishnan. Despite scoring 14 points, Krishnan went just 4-17 from the floor while making just two of 10 attempted threes.
As a team, the Blue Devils shot a meager 31 percent from the floor and 17 percent from beyond the arc, a far cry from their season average of nearly 39 percent.
The Blue Devils also had little answer for Aggies center Ibrahim Sylla, who had 20 points while shooting 80 percent from the floor. He also gobbled up seven rebounds and had five blocks on the defensive end.
The team then traveled to Virginia Tech on Sunday, taking on a Hokies team that was ranked number 13 in the country at the time. The Blue Devils understandably struggled, falling by a score of 94-40. The 40-point performance was a season-low, 20 points less than the feat they previously set against North Carolina A&T.
The story was once again a lack of presence of Kohl, who was ejected for a flagrant two foul after just 11 minutes of play.
It was Hugley who led the way once again, this time scoring 13 points in 24 minutes off the bench. He was the only Blue Devil to eclipse double-figures.
Though they approved by shooting just 25 percent from three, the team still shot a mere 26 percent from the floor, their lowest showing on the season.
Going forward, Marshall is taking the game with a grain of salt.
"That's probably a game that we'll never watch again," Marshall said. "That game does not have anything to do with our season. That game has nothing to do with how good we are in conference play."
The Blue Devils will look to get back on track when they take on Division III opponent Penn State-Wilkes Barre at home on Saturday. Marshall said his team cannot let up if they get out to a big lead, as they did against DII Pine Manor.
"We have to get back to playing hard. We have to get back to playing our style of basketball," Marshall said.
About the Writer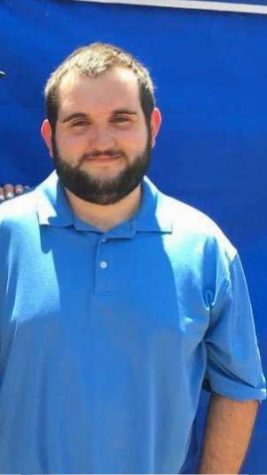 Patrick Gustavson, Sports Editor
Patrick Gustavson can be reached at pgustavson@centralrecorder.org.