Election Spread
Journalism Department
November 6, 2018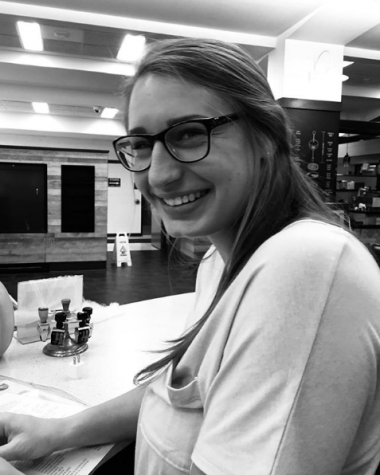 By Megan Brawner
"It is odd being in a different state during a midterm election," said Central Connecticut junior, Hailey Rospierski, a resident from Buffalo, New York. "I am not able to make an informed decision so I have opted out of voting this November."
As an elementary education major, Rospierski is hopeful that her fellow students will get out and vote.
"Voting is important and I am remaining hopeful that the outcome on Nov. 6 will positively impact public schools," Rospierski said.
"Our future governor will inherit issues that Dan Malloy was unable to fix," she continued.
Connecticut has faced a state budget crisis countless times in the past several years and the result is typically a harsh cut to funding repairs in school districts and a freeze towards improving education programs.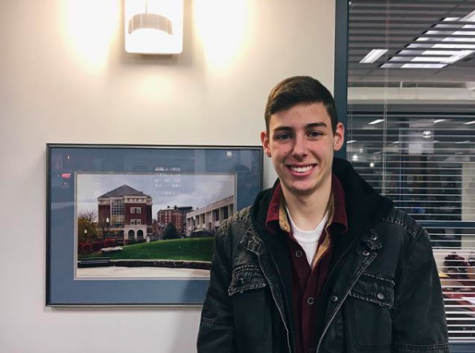 By Bruna Vila
David Biddiscombe, a history student at Central Connecticut, believes that he is "involved enough [in politics] to make a somewhat informed decision" about tomorrow's elections.
Biddiscombe's vote is going to Ned Lamont because he sees the candidate as someone who supports our schools and puts Connecticut first instead of business, which is something we do not see very often these days.
With his vote for the Democrats, he also wants to change the budget deficit.
"I don't care if he raises taxes, as long as he solves our deficit with it," Biddiscombe said. He uses the roads as an example. He believes that the roads in this state need to be fixed, and suggests that tolls could be established "to make more revenue money for the state and help us get out of a deficit."
Biddiscombe is very excited to vote for Lamont and to make a difference this Election Day.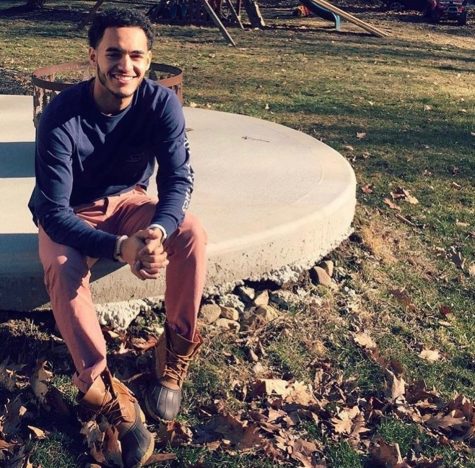 By Samantha Bender
Central Connecticut Mechanical Engineering Student, German Marino, has established himself as being actively involved in politics.
Marino is currently involved in the Student Government Association at CCSU and holds the title of Commuter Senator.
"My responsibilities are to the external affairs committees of SGA. Through this committee I pretty much help represent the majority of our school and any local or federal government situations," Marino, who voted for his first time in the election between Trump and Clinton two years ago, said.
He expressed that he voted for Clinton, not because he disagreed with everything that Trump stood by and promoted, but because his parents voted for him so he felt the need to branch off on his own.
"I'm all about making America great again but not at the risks and stakes that Trump does," Marino said.
He went on to elaborate that with two parents that are immigrants, he does not understand why they would support a person who has openly stated that he does not stand for immigrants in this country.
Marino has identified himself as a registered Democrat but he sometimes has Republican or liberal views, so his vote could go either way.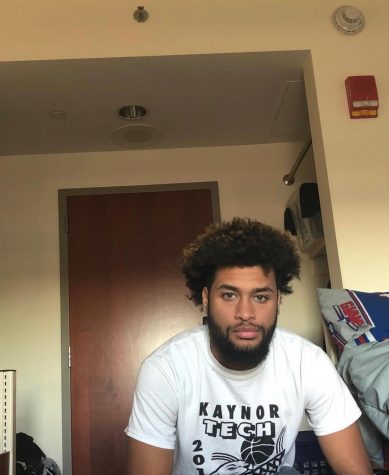 By Trevi Alickolli
Jurrel Racine is eligible to vote for the first time in his life and plans to make his voice count. After finally being old enough to vote, the Central Connecticut junior is looking to vote for "the person that best supports [his] interests."
"I am a middle-class American, my family is middle class, you got to look at people who support the middle-class, meaning you probably don't want to vote for the guy who is trying to raise the taxes of middle-class citizens," Racine said. "You also have to look at their background, what they're all about and what their intent is and what their character is like."
One person he feels supports his interests and who he is most likely going to support is Jahana Hayes.
Hayes is an American school teacher who has been recognized as a state and national teacher of the year in the past. This year, she is the candidate for the U.S. House of Representatives from Connecticut's Fifth Congressional District.
"She is definitely someone who supports my interests, especially since I am looking to become a teacher and she is a teacher who is also looking out for teachers, I feel like she is someone who is paving the way," Racine said.
By Sarah Willson
Unlike most teenagers, Kassandra Fruin was not out buying lottery tickets or declaring her newfound adulthood the day she turned 18; she was gearing up to cast her ballot in November.
"The very first thing I did when I turned 18 was register to vote. I was so excited," Fruin said. "At that point, it was 2015 and the 2016 presidential election was coming up. I was really riled up about that."
Now president of the Central Connecticut Student Government Association, Fruin is attempting to spread her passion to those around her. The 21-year-old began by helping orchestrate Connecticut's Fifth District Congressional debate at CCSU on Oct. 17.
The rapid-fire series of debate questions between Democrat Jahana Hayes and Republican Manny Santos drew a crowd of around 200, and Fruin said the hot-button issues addressed only fueled her fire.
"I think even after this debate I'm a lot more excited to vote," Fruin said with a smile plastered across her face. "Now that I'm a part of the Fifth District after registering to vote in New Britain, I really do agree with what Jahana [Hayes] had to say tonight."
One of the most pressing issues in Fruin's eyes, are LGBTQ rights and the opioid epidemic gripping the state, two issues brought up at the Wednesday night debate.
"Things were very non-partisan, but then it got to the last question about LGBT rights. That's something I just can't let go," Fruin said in reference to Santos' plea against gay marriage. "And the opioid crisis question, that meant a lot to me."
For Fruin, however, voting is more than just bubbling in a name on a sheet, it's about taking action to help those around her.
"[When you vote], you're not just thinking about yourself, you're thinking about the people you care about as well," Fruin said. "Even if you don't think [voting is] worth it, look really deep into your heart and try to find a candidate. Even if they don't represent exactly who you are as a person, [they might] represent people who you love and care about."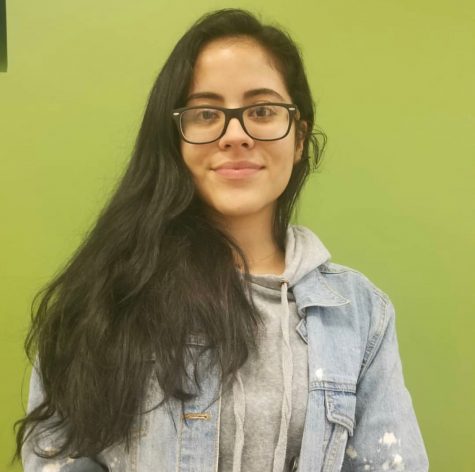 By Tom Hopkins 
For Central Connecticut student Veronika Leal, voting is a family affair.
"My whole family is registered to vote," Leal said. "And we've always believed voting is really important and it's part of your civic duty as a citizen of the United States."
Leal and her family immigrated to the U.S. when she was just five-years-old. She said that background has heavily influenced where she stands politically in her views.
Immigration policy will weigh heavily on Leal's decision.
"The immigration issue just because it kind of hits home, as I have family, well all of my family, are really immigrants," Leal said. "I'm Venezuelan and Columbian, so all of my family has moved here from either of those countries, so it's a pretty big issue for me."
Women's rights issues are also a big consideration for Leal. Like many women across the country, Leal found the Brett Kavanaugh case to be very concerning. The current administration's steadfastness in confirming Kavanaugh, despite the credible allegations of sexual assault, sent a message to women that they do not matter.
Also concerning to Leal is the current administration's efforts to defund planned parenthood, an organization that provides many services related to women's reproductive health.
Leal said she will most likely vote Democrat across the board.
"For me, what's important is any candidate that really speaks out on these issues and doesn't just turn a blind eye to them, that's kind of what's going to influence my voting," Leal said.