The US Needs Automatic Voter Registration
Hang on for a minute...we're trying to find some more stories you might like.
Voting in the United States is unnecessarily hard and it shouldn't be.
In the U.S., citizens "opt-in" to vote in elections. Despite the fact that voting is a right guaranteed by the Constitution, it is treated as a task; people have to rush against registration deadlines and make sure their documents are in order so that they are eligible to cast their ballot. By this model, it is a person's choice to register, and many make the decision that doing so takes too much time and is too much of a hassle.
A 2017 Pew Voting Frequency Survey found that 27 percent of eligible voters intended to register, but "haven't gotten around to it." Reasons vary, but nine percent of those surveyed reported that the registration process is "not convenient." That means that regardless of voters' passions for certain issues, they don't feel encouraged to voice those opinions through the ballot because of the registration undertaking standing in their way.
Automatic Voter Registration (AVR), applied nationwide, would change that. Under an AVR system, eligible voters, unless they decline, are automatically registered to vote whenever they interact with government agencies like issuing a driver's license with the Department of Motor Vehicles (DMV), according to the National Conference of State Legislatures. Hence, rather than the traditional "opt-in" system, AVR transforms the registration process into an "opt-out" one.
Furthermore, existing registration information is updated automatically, and agencies transfer voter registration information electronically to election officials instead of using paper registration forms, the Brennan Center for Justice wrote. The voter again has the option to "opt-out" of this, but these reforms "increase registration rates, clean up the voter rolls and save states money."
This has already worked in Oregon, which implemented AVR in 2016. The state automatically registered 225,000 residents when the law went into effect; nearly 100,000 of that figure voted in the presidential election, according to The New York Times. Additionally, Oregonians vote by mail, meaning that the ballot comes and goes from a voter's mailbox—or into one of many secure drop-off sites—rather than making them show up in person to a polling place, NBC News explained, making voting leisurely and cost-effective.
Other states, seeing Oregon's success, have followed in its footsteps. California enacted AVR this April, contributing to a record high of voter registration. Connecticut approved electronic voter registration at DMV offices in 2016, requiring a "hard stop" for voter registration: a customer can't complete their transaction without accepting or declining registration, though they still have to "opt-in."
But a state-by-state AVR basis isn't enough. The entirety of the U.S. should adopt the system. Not doing so puts it behind its other Western counterparts. In Germany, 76 percent of registered voters turned out to participate in the country's most recent Federal Diet election, according to Election Guide. There, a nation of new voters is automatically registered and their information is automatically updated based on data provided periodically. Just up north in Canada, where variations of AVR exist in each province, the 2015 general election turnout was 68.3 percent, according to Elections Canada.
Some might argue that nothing needs to be changed—that if U.S. citizens want to vote, they should go through the steps, no matter how hard, to be able to exercise their civic duty. After all, they might say, voting is a privilege.
However, voting is not just a privilege. It's a right, and rights shouldn't be treated like unbearable tasks. Voting should be made easy and AVR is the way to do it.
About the Writer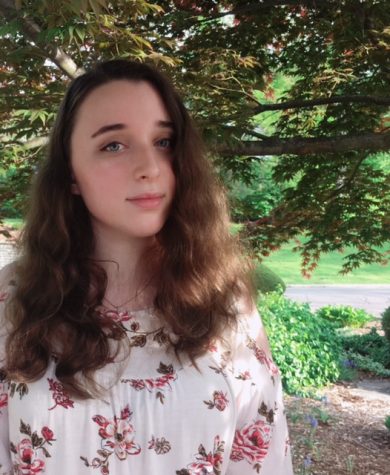 Kristina Vakhman, News Editor
Kristina Vakhman can be reached at news@centralrecorder.com.