Men's Soccer Captains Reflect On Season
Hang on for a minute...we're trying to find some more stories you might like.
This past season was not an easy one for Central Connecticut's men's soccer team. In the first year of a rebuild with a focus on young, local players, the team managed just one win in 15 contests.
Saturday afternoon's results fell in line with a 1-0 loss at the hands of Bryant. But the contest marked the final game for seven Blue Devil seniors.
Head coach Shaun Green spoke incredibly highly of this group following the game.
"They've all been great ambassadors of our program. They've represented the university with integrity and class. I'm proud of the seven seniors that we're graduating," Green said.
Despite not being a part of the team's future plans due to their standing, Green feels they've done a great job of mentoring the team's young players.
"The seniors have been great. They've been very encouraging and supportive of these young players," Green continued.
"It was really hard for them because they went from high school to college soccer," senior forward Louis Beddouri said. "We had six freshmen out there sometimes. It's hard for them to understand what it takes to play college. I'll think they'll be ready for next year. There's a lot of potential on the team."
"Obviously, our record wasn't there, but we gave it all we've got out there on the field and off the field. That's all we could ask of everyone," graduate goalkeeper Carson D'Ambrosio said.
Beddouri was a bright spot for the Blue Devils all season long, scoring a team-high seven goals, as none of his teammates were able to exceed two. But he shook off the fact that he was the "star" of the team, citing Saturday's match.
"I think it's very funny to say that today because the two captains, we did not lead the team. He [D'Ambrosio] got a red card, I missed a PK," Beddouri said.
D'Ambrosio received a controversial red card early in the match, prematurely ending his collegiate career. He called the way he ended his career "not ideal."
"I'll have a good story later on in life, but it sucks right now," D'Ambrosio said.
Despite their Blue Devil careers being over, the two captains know they've left their mark on their teammates.
"They're going to remember us for the rest of their lives. We left an impression on them," D'Ambrosio said.
D'Ambrosio will continue his graduate studies at the school and will even be living with some of his former teammates and will be at "all the games."
Beddouri, on the other hand, is going to "give [himself] one or two years without school" to focus on his soccer career. He said he has an upcoming tryout with the United Soccer League (USL) or could choose to go back to Europe to further his career.
"At the end of the day, we're just lucky to do what we love to do and play soccer," D'Ambrosio said.
But to that, Beddouri replied: "And it's not over. CCSU is over, but something else will start."
About the Writer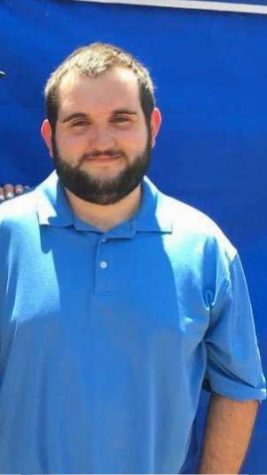 Patrick Gustavson, Sports Editor
Patrick Gustavson can be reached at pgustavson@centralrecorder.org.