Jahana Hayes And Ayanna Pressley Speak At CCSU
Hang on for a minute...we're trying to find some more stories you might like.
Making history was a major theme at a Central Connecticut student forum downtown featuring Democratic Congressional Candidates Jahana Hayes and Ayanna Pressley on Sunday.
Hayes, a former National Teacher of the Year who is running for Connecticut's Fifth Congressional District against Republican Manny Santos on Nov. 6, and Pressley, a longtime Boston city council member unopposed in the race for Massachusetts' Seventh District, are poised to become New England's first African-American women in Congress. For Hayes, the thought is still unbelievable.
"When I saw it in print, something came over me," Hayes said when asked by forum attendee Veronica DeLandro what it meant to be in such a position. "There is this narrative that you have to connect all the dots in a certain way and I just rejected that."
That idea incorporated itself one way or another into Hayes' and Pressley's answers throughout the forum. Audience questions ranged from how to preserve performing arts in schools to matters of public safety following last week's shooting of a Pittsburgh synagogue.
"Jahana is not only teaching history, she's making it," Pressley stated on a question posed by University of Connecticut student Maggie McGuire on how to restore people's faith in moral leadership. "What qualifies you is your lived experience. People are clamoring for authentic representation."
In addition to making history in terms of racial inclusivity in government, Hayes and Pressley said they're doing so in the level of young supporters behind them. Hayes cited even having a 9-year-old volunteer for her "every day in the summer." The forum itself was hosted by "Students for Jahana Hayes."
"Young people dragged me across the line," Hayes said, adding that students had helped her build her campaign from the ground-up and that she'd rather have students working for her than professionals.
For Kristina DeVivo, treasurer of CCSU's Student Government Association, the vastness of the discussion was enjoyable, as was Hayes' ties with students.
"I loved the diversity of questions and topics that were hit during this forum," DeVivo elaborated. Hayes, she said, had personally invited her to the event. "[Hayes] plays a great role model and truly represents many diverse views. A lot of the Hayes campaign runs on getting the youth involved, which is extremely important."
Maarten van Campenhout, a UConn exchange student from the Netherlands, asked Hayes and Pressley how they would help restore the United States' relationship with his country. Campenhout followed the 2016 U.S. presidential election back in his home nation, staying up until close to 6 a.m. to hear the results, and has seen U.S.-Netherlands relations deteriorate since then.
"Something has to change in foreign policy and I think [Hayes and Pressley] are right in their answers about that," Campenhout said after the forum. New to the district election system, Campenhout also admired the forum's civility compared to what he's witnessed on the national stage. "There was a lot of genuine debate and dialogue, and I wasn't expecting that. On a local level, the experience is really positive."
Allan Riedel and Armani DeLeon, Waterbury Career Academy high school students, came despite the fact that they are too young to vote. DeLeon said that the forum was very informative, and Riedel appreciated Hayes' humbled approach.
"I liked the fact that she was not all, 'Oh, I'm going to be the first black congresswoman.' It was mostly about the work she wants to do," Riedel commented, agreeing with DeLeon that the forum was a good learning experience.
The forum closed on the theme of making history, with Pressley reminding the audience about how she and Hayes had overcome many obstacles.
"Both of our candidacies are disruptive. There were many critics and barriers in our way, but this is a unique path of being a first," Pressley said.
About the Writer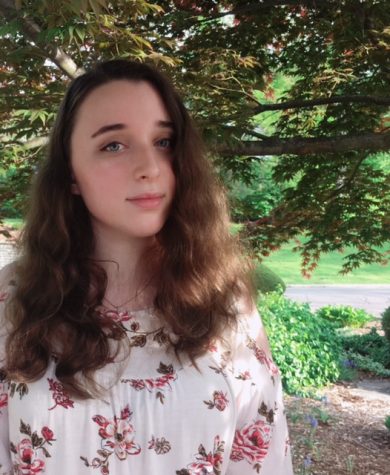 Kristina Vakhman, News Editor
Kristina Vakhman can be reached at news@centralrecorder.com.