Central Still Has A Parking Problem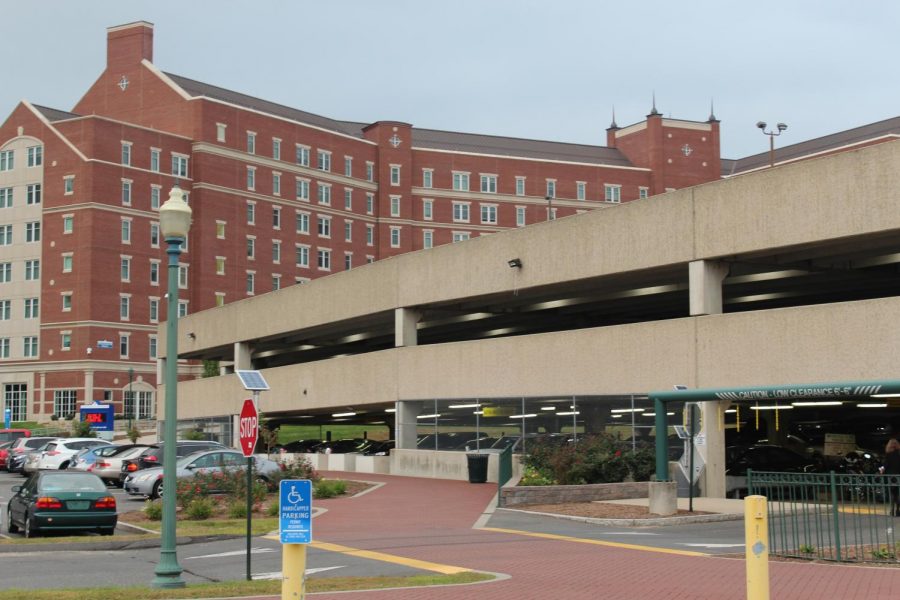 Isabella Cenatiempo, Social Media Editor
October 3, 2018
Central Connecticut is known to be a commuter school. Therefore, you'd assume that commuters and residents would not struggle daily to find spots.
Central is one of the only state schools to allow everyone to obtain a parking pass for an unlimited number of rides for $20, as a part of the transportation fee. Central has around 11,800 students and around 400 members of the faculty. However, there are only 4,711 student and 909 faculty parking spaces available, according to a document obtained by The Recorder.
The strict guidelines on where students can park are constantly causing them to either create their own spot and pray they don't come back with a parking ticket or be late to class waiting for someone to leave so that they can get a space. This is an issue that is out in the open to everyone who visits campus. In the past year, CCSU has not done anything about it.
Even residents go through the parking debacle. Last year, I was parked in the Manafort Drive lot for less than five minutes in the middle of the day. I came back to a ticket for $25 on my car. I also have had an off-campus job throughout my time here at Central. Whenever returning to campus during the week, it has always been a nightmare to find a spot.
CCSU's parking guidelines state that "during snow emergencies, Nov. 1 through April 15, all vehicles must be removed from surface parking lots, as well as from the top levels of the parking garages for plowing and/or sanding. Those not removed will be ticketed and towed at the owner's expense. Notifications to individuals are not possible. Therefore, students should use the Copernicus Garage, Student Center Garage or Welte Parking Garages as much as possible between the above dates. Be aware of the weather and any approaching storms at all times and plan your parking accordingly."
This is the policy that is expected for students to abide by, but there are not enough spots for us.
If CCSU would fix the parking problem, they would have to wait until both of the already open projects such as the new Recreation Center and Willard-Diloreto construction have been fully constructed.
Additionally, Charter Oak College is moving downtown, and CCSU has purchased it with plans to demolish that building so they can build another Copernicus-sized parking garage. The original Copernicus Garage will also undergo repairs.
 If this is true, my question is: will this actually put an end to the parking problem or just complicate it even more?