Dance Education Students Claim False Hope
Hang on for a minute...we're trying to find some more stories you might like.
Little did students in the Dance Education program know that their money and time would lead them into a pit of debt with no teaching certification in dance.
"We were so proud of ourselves as a whole school and then the [accredition paperwork] never moved forward [in the legislature]," Interim Dean of the School of Education and Professional Studies (SEPS) Kimberly Kostelis stated.
Four students interviewed by The Recorder, who wished to remain anonymous, claimed they were told by the director of the dance program, Catherine Fellows, that they would walk out with certification in hand, ready to instruct dance in public schooling.
However, for many dance education students, that was not the case.
"We're getting half of what we paid for," one of the students said.
During their time at the university, these four students were not aware that CCSU does not have the ability to offer certification. This means they cannot formally be presented a dance education certificate despite enduring the lengthy process to obtain the experience and coursework this degree would require.
These students in the Dance Education program said they "received a lot of mixed signals" from Fellows.
"Throughout the years, what she [Fellows] said to us was changing," one student claimed.
Fellows refused to comment and referred The Recorder to the Dean of SEPS.
Back in 2015, the Board of Regents approved a Bachelor of Science in Dance Education, prompting the formation of the major for the spring of 2016, according to an email sent to students in the dance education program from Kostelis that The Recorder obtained.
"It wasn't until November 2017 that we learned that the state law that would have allowed for initial teacher certification in dance was never passed," the email states.
It is because of this that students and faculty went to the state capitol to advocate for the passage of a law that would permit initial teacher certification in dance.
"Our efforts included a trip to the state capitol with dance education majors, alumni, faculty and administrators. Unfortunately, no legislative action has been taken," the email from Kostelis states.
"If they [Central] said there's a possibility we wouldn't be certified, I would've changed my major," according to a student who, like others, did not want to be identified to prevent retaliation. "A lot of people say we should be angry with the state, but we're also upset with the school because, throughout this process, we were under the wrong impression," another student continued.
The process to become a dance teacher in Connecticut public schools was changed in July 2007, when the State Department of Education authorized that professionals in theatre arts or dance required a certificate that wasn't previously necessary to instruct elementary and secondary education.
Central is currently the only state school that offers students the opportunity to major in dance education, according to Kostelis.
"My team and I have worked diligently to ensure that our students who have graduated and sought certification have obtained it. Since this is a new program, we have only had two graduates and I am pleased that these former students are now full-time dance teachers," Kostelis stated in the email to students.
The university advertises, and is actively recruiting students, to obtain their Bachelors of Science degree in dance education at Central. However, CCSU is not actually accredited to award its students this dance teacher's certification.
Instead, students hoping to teach dance in public schools have to jump through hoops to obtain a degree that they said will make it more time-consuming to acquire the dance education certification.
"I have little to nothing to do about this," one of the four students stated.
The university offers students essentially four routes to teacher certification: cross-endorsement, following the "formal pathway," obtaining a minor in dance or attaining a dance certification from another state.
Cross endorsement allows students to major in another content area under the teaching facet, such as physical education. When continuing on this route, students can follow the dance curriculum as a major or a minor, but this is not directly associated with obtaining a dance teacher certification. Although this doesn't provide dance education certification, students can be certified to teach PE in public schools, with an emphasis on dance.
Regardless of the path students choose to take, they will still need to apply to SEPS in order to begin the process of taking professional studies courses, which can increase their academic workload in the long run. For dance education majors, this would mean a set number of hours of student teaching.
"Essentially, right now, there's no way to get your initial certification straight out of undergraduate [school] without [cross endorsement]," Kostelis stated.
A "formal pathway" for dance education was formed between Naugatuck Valley Community College and CCSU. Students driven to take the pathway towards dance education could start at NVCC for content coursework only and then transfer to Central to finish the content coursework along with professional education studies, according to documents obtained.
One of the four students took part in this "formal pathway" program. She has now been at the university for almost double the amount of time she expected to be.
"By the end of next semester, I will have [taken] over 120 credits and I still have 45 in my major, 15 in my minor and 38 if I double major in physical education."
However, for the students interviewed in the dance education program, none of the four options presented are ideal.
"I'm going to be in so much debt with [student] loans that I could have gone to a private institution, be done and have the same amount of debt," one of the students said. "I am at the point where I want to give up my dream of teaching dance education in a public school setting because I don't want to accumulate so much debt without even going into my master's and Ph.D. programs."
With the changes facing the Dance Education department, Kostelis said SEPS aims to accommodate the students.  
"It's a case by case basis. We are meeting with all the students so we know how to best serve them. We're committed to making sure they are able to leave with what they thought they were coming here for," Kostelis said.
Even though the university is working to accommodate to students' needs, there are still issues within the dance education department that students claim to be inadequate.
Looking toward the future of the program, freshmen are no longer being notified that dance education leads to initial certification.
"Any freshmen I've met with [isn't under the impression they can get a certification]," Kostelis said. "To my knowledge, that's what they've been communicated."
Although, current students claim they have no power left in their hands within the dance education department.
"[Fellows] said 'you guys should take matters into your own hands and do something for yourself if it bothers you,' so that's why I'm here," one of the students stated.
The dance education department aims to communicate more with students regarding the process of getting the degree certified.
However, "Right now, nothing leads to initial certification regardless of what level [of education]," Kostelis said.
Update: The CCSU Dance Education program does not offer direct dance teacher certification at this time. Students, however, may attain certification through additional options beyond the program. The four options are:
Candidate has attained dance certification in another state.
Candidate meets all content and professional education coursework and has 20 months of successful full-time experience in an approved non-public or public school.
Candidate holds a Durational Shortage Area Permit (DSAP), meets the minimum eligibility requirements.
Candidate holds "initial certification" in any subject matter and applies for the "Cross-Endorsement" in Dance.
Clarifications are in italics in the article.
About the Contributors
Shaina Lapuebla, Managing Editor
Shaina Lapuebla can be reached at slapuebla@centralrecorder.org.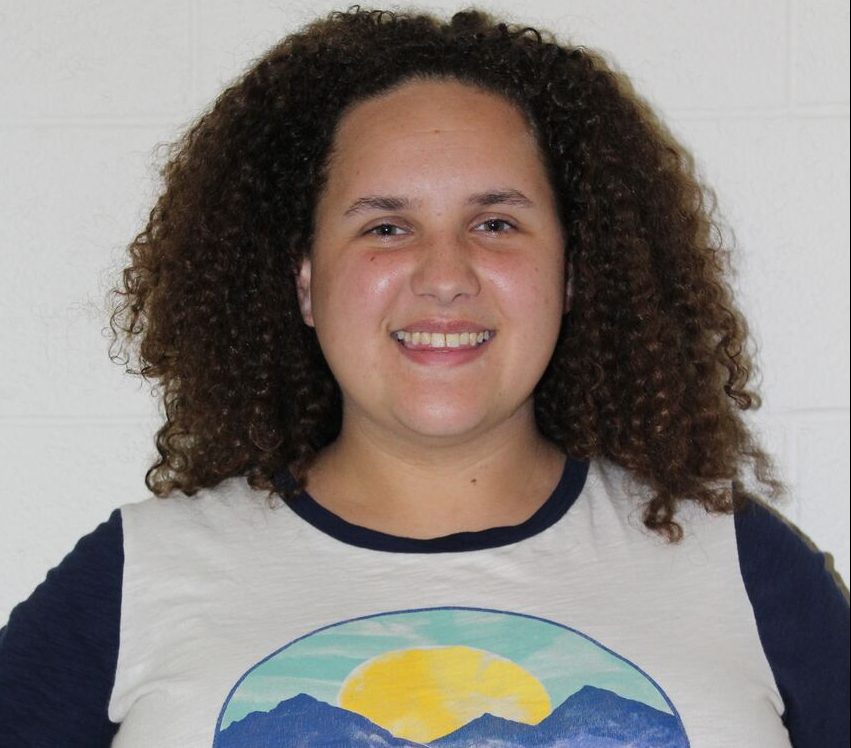 Julia Jade Moran, Photography Editor
Julia Jade Moran can be reached at jmoran@centralrecorder.org.